Books

Featured Books

pcb007 Magazine

Latest Issues

Current Issue

The Registration Sweet Spot

Registration is underrated and underappreciated. The key is to ensure proper registration from layer to layer across the entire printed circuit board. It's a holistic process requiring anticipation, prediction, precise attention at each step, and detailed data tracking and monitoring.

High-reliability Fabrication

In this month's issue, our expert contributors discuss the latest in technologies, trends, complexities and resources regarding high-reliability fabrication.

Finding Ultra

New demands on PCB fabrication, namely advanced packaging, ultra high density interconnect (UHDI), and new specialty materials, are converging, changing the landscape of our business. Is it time to start paying close attention to this convergence?

Columns

Latest Columns

||| MENU
TTM Technologies Consolidates Manufacturing Operations
September 29, 2015 | TTM Technologies, Inc.
Estimated reading time: 2 minutes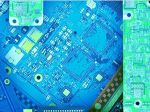 TTM Technologies, Inc., a major global printed circuit board manufacturer, today announced that it plans to close three facilities in order to improve total plant utilization, operational performance and customer focus. Manufacturing operations in Cleveland, Ohio and Milpitas, California will be combined with nearby TTM locations in North Jackson, Ohio and Silicon Valley, California, respectively. TTM's electronic manufacturing solutions (E-MS) facility in Juarez, Mexico will be closed. The plant closures are part of a comprehensive integration plan that the company commenced following the acquisition of Viasystems on May 31, 2015.
TTM will offer customers of the affected plants uninterrupted support at its remaining 25 manufacturing sites worldwide.
"Following our acquisition of Viasystems, we initiated a thorough evaluation of utilization rates, technology mix and customer requirements at all our facilities," said Tom Edman, President and CEO of TTM Technologies. "We expect the actions we are announcing today will improve total plant utilization and reduce the geographic and manufacturing capabilities overlap of our PCB facilities in North America and will allow us to increase the focus of our E-MS business through coordinated consolidation. We will be working with our customers to transfer as much business as possible to other facilities in our footprint."  
"These are extremely difficult decisions, and we realize these actions will have a significant impact on the lives of our dedicated employees at the Cleveland, Milpitas and Juarez facilities. We will work with our employees to assist them through the transition."
Over the next three to six months, TTM will close the three affected sites and, where appropriate, transfer employees to other facilities nearby. Separation and other benefits will be extended to those employees who are not transferred to another TTM facility. The company expects a total headcount reduction of approximately 550 employees in conjunction with the plant closures and consolidation.
The company expects to record between $15 and $20 million in separation, asset impairment and disposal costs related to this restructuring primarily between now and June 30, 2016. Approximately 50% of these costs will be in the form of cash expenditures and the rest in the form of non-cash charges. These actions will have no impact on TTM's non-GAAP third quarter 2015 results and the company remains on track to achieve its previously reported third quarter 2015 guidance of revenue in the range of $640 million to $680 million and non-GAAP earnings in the range of $0.14 to $0.20 per diluted share. Today's actions are expected to yield annual cost savings of approximately $16.5 million and the company believes it remains on track to achieve its annualized synergy goal of at least $55 million associated with the integration of Viasystems.
About TTM
TTM Technologies, Inc. is a major global printed circuit board manufacturer, focusing on quick-turn and technologically advanced PCBs, backplane assemblies and electro-mechanical solutions. TTM stands for time-to-market, representing how TTM's time-critical, one-stop manufacturing services enable customers to shorten the time required to develop new products and bring them to market. Additional information can be found at www.ttm.com.
---
Suggested Items
12/05/2023 | Travis Kelly -- Column: American Made Advocacy
For this month's PCBAA Member Profile, the focus is on Hari Pillai, president, Technology Components, Sanmina. Hari says, "I think I've had a good dose of luck throughout my career. But beyond luck, I had a vision to become a general manager as far back as my undergraduate years. I made all my career decisions based on that. My evaluation criteria was always, "How does this opportunity get me closer to my goal?" Sometimes opportunities come from unexpected places."
12/05/2023 | Amkor Technology
Amkor Technology, Inc., a leading provider of semiconductor packaging and test services, has announced its plan to build an advanced packaging and test facility in Peoria, Arizona.
12/05/2023 | HANZA
HANZA AB has signed an agreement to acquire all shares in Orbit One AB, a Swedish company that offers contract manufacturing of electronics and electromechanics. Orbit One has annual sales of approximately SEK 1.1 billion with an operating profit (EBITA) of approximately SEK 70 million.
12/05/2023 | Arch Systems
Arch Systems, the leading provider of data, analytics, and insightful actions for manufacturing operations, announced this week its collaboration with Plexus Corp., a global leader in complex product design, supply chain, manufacturing, and sustaining services.
12/05/2023 | Mycronic
Mycronic AB has received an order for an SLX mask writer from a new customer in Asia. The order value is in the range of USD 5-7 million. Delivery of the system is planned for the first quarter of 2025.