Books

Featured Books

pcb007 Magazine

Latest Issues

Current Issue

Finding Ultra

New demands on PCB fabrication, namely advanced packaging, ultra high density interconnect (UHDI), and new specialty materials, are converging, changing the landscape of our business. Is it time to start paying close attention to this convergence?

Developing a Strategy

A solid strategy is a critical part of success. This month, we asked some of the top industry leaders and business strategy "gurus" to share their thoughts on developing strategies.

Winning With TQM

In this issue, we explore how TQM has entered the DNA of continuous improvement disciplines, and the role leadership transformation plays in this. If you've ever competed against a TQM company, you understand their winning advantage.

Columns

Latest Columns

||| MENU
WEdirekt and CadSoft Start Collaboration
September 30, 2015 | Würth Elektronik
Estimated reading time: 1 minute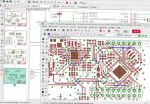 Würth Elektronik, the printed circuit board manufacturer and CadSoft, the software developer are entering a cooperation. This benefits both customers of the WEdirekt online shop and the users of EAGLE software.
"With the direct integration of the online shop into the EAGLE software, we are offering our customers an even faster way to correctly order their circuit boards via WEdirekt", says Carina Harnisch, Head of WEdirekt.
The automatic application of the technical parameters is performed with only a click of the mouse, with the "PCB - Quote button". The customer is able to quickly and easily request the quantity, price and delivery time from the configurator and to immediately place an order.
"The EAGLE PCB software is used by many developers, when it comes to PCB design", says Harnisch, "so we are all the more pleased that we have found a partner in CadSoft that has the same philosophy as we do. Both the EAGLE software and the WEdirekt online calculator are user-friendly and offer an efficient circuit board design in top quality as well as a quick and simple order process."
David Conochie, European Regional Manager EMEA at CadSoft adds: "The intention of CadSoft is to offer its users easy access to PCB produc-tion. Through the integration of the PCB Quote button into the user inter-face of EAGLE, direct access is provided. This way, we save users the sometimes time consuming search for a suitable PCB manufacturer. With WEdirekt as a partner, we are sure to be offering our customers the add-ed value they desire."
Both cooperation partners especially focus on quality, as well as the bene-fits and requirements of their customers. Accordingly, usability and user-friendliness is constantly checked and developed.
About CadSoft
CadSoft Computer GmbH and CadSoft Inc. are subsidiaries of Premier Farnell plc., one of the world's leading distributors of electronic compo-nents and industrial products. CadSoft specializes in the development of the popular CAD-Software EAGLE, with which it has impressed design engineers worldwide for over 25 years.
EAGLE is a user-friendly, powerful and affordable software for efficient circuit board design (PCB design) and combines the modules schematic editor, layout editor and autorouter on one single interface.
For more information please go to www.cadsoft.de
---
Suggested Items
09/28/2023 | Keysight Technologies, Inc.
Keysight Technologies, Inc., Synopsys, Inc., and Ansys announced a new reference flow for the TSMC N4PRF, the world's leading semiconductor foundry's advanced 4 nanometer (nm) radio frequency (RF) FinFET process technology.
09/27/2023 | Cherie Litson, CID+, Litson1 Consulting
Rigid-flex circuits are unique structures; part rigid board and part flex, they're increasingly working their way into many of the electronic devices we use every day. There have been many advances in rigid-flex lately as more companies find themselves exploring this technology. So, before I started writing this article about rigid-flex design, I double-checked a few things. Fortunately, there is plenty of rigid-flex information available on a variety of great websites that we all know and trust.
09/27/2023 | Brad Griffin, Cadence Design Systems
Another challenge for SerDes is losses within the channel design. At high speeds, dielectric material can be very lossy, making the appropriate selection of the right material, length, etc., critical for the channel. Many questions about stackup, trace widths, and height from the ground plane need to be defined up front. Simulating a signal with a topology explorer tool extracted from the design can be used to set up and run sweep parameters and push min/max length/spacing values into the Allegro schematic constraint manager (system capture).
09/27/2023 | Keysight Technologies, Inc.
Keysight Technologies, Inc. introduces Keysight EDA 2024, a tightly integrated suite of electronic design automation (EDA) software tools that ensures first pass success.
09/27/2023 | I-Connect007 Editorial Team
Oved Shapira is CEO of PCB Technologies, the Israeli-based printed circuit provider. PCB Technologies has recently invested in facilities and expertise to design, fabricate, and assemble substrates, a key component for advanced packaging technologies. Oved spoke with Barry Matties and Nolan Johnson about how advanced packaging will influence the industry. He said it will shift everything, including design, fabrication, assembly techniques, and capital equipment development. Some of these shifts might be subtle, and others more seismic. Whatever the changes, Oved says it's coming.