Books

Featured Books

pcb007 Magazine

Latest Issues

Current Issue

The Registration Sweet Spot

Registration is underrated and underappreciated. The key is to ensure proper registration from layer to layer across the entire printed circuit board. It's a holistic process requiring anticipation, prediction, precise attention at each step, and detailed data tracking and monitoring.

High-reliability Fabrication

In this month's issue, our expert contributors discuss the latest in technologies, trends, complexities and resources regarding high-reliability fabrication.

Finding Ultra

New demands on PCB fabrication, namely advanced packaging, ultra high density interconnect (UHDI), and new specialty materials, are converging, changing the landscape of our business. Is it time to start paying close attention to this convergence?

Columns

Latest Columns

||| MENU
WEdirekt and CadSoft Start Collaboration
September 30, 2015 | Würth Elektronik
Estimated reading time: 1 minute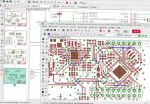 Würth Elektronik, the printed circuit board manufacturer and CadSoft, the software developer are entering a cooperation. This benefits both customers of the WEdirekt online shop and the users of EAGLE software.
"With the direct integration of the online shop into the EAGLE software, we are offering our customers an even faster way to correctly order their circuit boards via WEdirekt", says Carina Harnisch, Head of WEdirekt.
The automatic application of the technical parameters is performed with only a click of the mouse, with the "PCB - Quote button". The customer is able to quickly and easily request the quantity, price and delivery time from the configurator and to immediately place an order.
"The EAGLE PCB software is used by many developers, when it comes to PCB design", says Harnisch, "so we are all the more pleased that we have found a partner in CadSoft that has the same philosophy as we do. Both the EAGLE software and the WEdirekt online calculator are user-friendly and offer an efficient circuit board design in top quality as well as a quick and simple order process."
David Conochie, European Regional Manager EMEA at CadSoft adds: "The intention of CadSoft is to offer its users easy access to PCB produc-tion. Through the integration of the PCB Quote button into the user inter-face of EAGLE, direct access is provided. This way, we save users the sometimes time consuming search for a suitable PCB manufacturer. With WEdirekt as a partner, we are sure to be offering our customers the add-ed value they desire."
Both cooperation partners especially focus on quality, as well as the bene-fits and requirements of their customers. Accordingly, usability and user-friendliness is constantly checked and developed.
About CadSoft
CadSoft Computer GmbH and CadSoft Inc. are subsidiaries of Premier Farnell plc., one of the world's leading distributors of electronic compo-nents and industrial products. CadSoft specializes in the development of the popular CAD-Software EAGLE, with which it has impressed design engineers worldwide for over 25 years.
EAGLE is a user-friendly, powerful and affordable software for efficient circuit board design (PCB design) and combines the modules schematic editor, layout editor and autorouter on one single interface.
For more information please go to www.cadsoft.de
---
Suggested Items
12/04/2023 | EMA Design Automation
EMA Design Automation, the world's premier EDA VAR, is spinning off their IP, content, and services group as a new company named Accelerated Designs, LLC with a focus on CAD agnostic solutions.
12/04/2023 | PRNewswire
SINBON Electronics, a provider of integrated solutions for electronic component design and manufacturing, recently obtained UL certification for its NACS (The North American Charging Standard) AC/DC charging cable. SINBON is the first electronic design service provider in Greater China to obtain this certification, and the first batch of charging cable orders has been shipped this week.
12/01/2023 | Cadence Design Systems, Inc.
Cadence Design Systems, Inc. announced that Samsung Foundry successfully taped out a 5G networking SoC design on the Samsung 5LPE technology using the Cadence® Quantus™ Extraction Solution and Tempus™ Timing Solution.
11/30/2023 | Chris Young, Young Engineering Services
There are many ways, dozens to be sure, and most likely many more, to streamline a PCB design. My goal here is to pick a single-digit number of rules to abide by, that can be reasonably adhered to, and provide some bang for the buck. These rules are meant to reduce design scope creep, avoid PCB respins, and improve production yields.
11/30/2023 | Hirose
Hirose has expanded its low-profile DF51K wire-to-board connector series to include a surface mount technology (SMT) version. Compatible with automated assembly processes, including pick-and-place machines, the DF51K SMT Series simplifies the assembly process and saves significant manufacturing time and cost.