Books

Featured Books

pcb007 Magazine

Latest Issues

Current Issue

Finding Ultra

New demands on PCB fabrication, namely advanced packaging, ultra high density interconnect (UHDI), and new specialty materials, are converging, changing the landscape of our business. Is it time to start paying close attention to this convergence?

Developing a Strategy

A solid strategy is a critical part of success. This month, we asked some of the top industry leaders and business strategy "gurus" to share their thoughts on developing strategies.

Winning With TQM

In this issue, we explore how TQM has entered the DNA of continuous improvement disciplines, and the role leadership transformation plays in this. If you've ever competed against a TQM company, you understand their winning advantage.

Columns

Latest Columns

||| MENU
Ventec International to Exhibit at TPCA 2015
October 7, 2015 | Ventec International Group
Estimated reading time: 2 minutes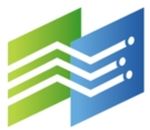 Ventec International Group, a world leader in the production of polyimide & high reliability epoxy laminates and prepregs, today announced that it will exhibit in Booth #K011 at the TPCA Show 2015, scheduled to take place October 21. - 23, 2015 at the Taipei Nangang Exhibition Center, Taiwan. Ventec's experts will present the company's next generation low Dk material range and ultra-thin laminates and prepregs. 
Demand for high performance materials, particularly for high-end storage, telecommunications and automotive applications requiring high signal transmission speed and low transmission loss, is driving the advancement of high speed and high frequency solutions. Ventec offers a total solution of low loss materials and will be highlighting the VT-462 and VT-464 series of low Dk/low Df, high reliability products which offer excellent Laser drilling ability and better dimensional stability, lower cost and longer shelf life. To meet environmental requirements for non-brominated flame retardants, VT-464 achieves UL94 V-0 whilst retaining its low loss characteristics, and is based on a halogen-free epoxy resin technology. High glass transition temperature and excellent thermal reliability ensure compatibility with lead-free assembly processes.
Furthermore, increased miniaturization and higher component density, driven by greater functional demands from consumer, automotive, mil/aero and medical applications and devices, are accelerating rapid advances in laminate technology for next generation PCB's. As a direct consequence, the demand for process capability of ultra-thin laminates and prepregs is on the rise. Ventec's advanced solutions offer a range of ultra-thin materials with a minimum dielectric thickness of 25 microns.
The latest advancements in prepreg & laminate production including Ventec's full range of IMS materials for thermal management & a comprehensive range of standard, halogen-free & high-temp & high reliability grades of FR4 will also be highlighted.
Ventec International Group's COO Jason Chung commented: "Taiwan ranks at the top of the leaderboard for PCB manufacturing both in output quantity and value. It is no wonder therefore that the TPCA Show is the must-visit event for the entire PCB industry and for Ventec Asia it's a highlight in our show calendar. At Ventec we work in partnership with our OEM customers to co-develop next generation products that meet their requirements. Throughout the show, our team of technical and supply chain experts will be on hand to meet our customers and help visitors select and specify the best materials that will enable optimum product performance and cost-effectiveness without compromising manufacturability or functionality."
For more information about Ventec's solutions and the company's wide variety of products, please visit www.venteclaminates.com.
About Ventec International
With volume manufacturing facilities and HQ in Suzhou China, Ventec International specializes in advanced copper clad glass reinforced and metal backed substrates for the PCB industry. With distribution locations and quick-turn CCL manufacturing sites in both the US and Europe, Ventec International is a premier supplier to the Global PCB industry. For more information, visit www.ventec-usa.com or www.ventec-europe.com.   
---
Suggested Items
09/28/2023 | Anaya Vardya, American Standard Circuits
There has always been pressure to reduce line and space as we have seen the bleeding edge technology go from 8 mils to 5 mils and then to 3 mils. The difference between "then" and "now" is that the prior advancements, for the most part, used the same processes, chemistry and equipment going from 8 mils to 3 mils. But going from 3 mil to sub 1 mil trace and space is a quantum leap in printed circuit board (PCB) technology that requires a whole new set of processes and materials.
09/28/2023 | Michael Carano -- Column: Trouble in Your Tank
In a previous column, the critical process of desmear and its necessity to ensure a clean copper surface connection was presented. Now, my discussion will focus on obtaining a void-free and tightly adherent copper plating deposit on these surfaces. After the desmear process, the task is to insure a continuous, conductive, and void-free deposit on the via walls and capture pad. Today, there are several processes that can be utilized to render vias conductive.
09/20/2023 | I-Connect007 Editorial Team
Panasonic's Darren Hitchcock spoke with the I-Connect007 Editorial Team on the complexities of moving toward ultra HDI manufacturing. As we learn in this conversation, the number of shifting constraints relative to traditional PCB fabrication is quite large and can sometimes conflict with each other.
09/14/2023 | MKS' Atotech
MKS' Atotech, a leading surface finishing brand of MKS Instruments, will participate in the upcoming IPCA Expo at Bangalore International Exhibition Centre (BIEC) and showcase its latest PCB manufacturing solutions from September 13 – 15.
09/14/2023 | Vern Solberg -- Column: Designer's Notebook
Flexible circuit applications can be as basic as furnishing electrical interconnect between two conventional circuit board assemblies, or to prove a platform for placing and interconnecting electronic components. During the planning and pre-design phase of the flexible circuit, there will be several material and process related questions that need to be addressed. Most flexible circuit fabricators welcome the opportunity to discuss their customers' flexible circuit objectives prior to beginning the actual design process.