Books

Featured Books

pcb007 Magazine

Latest Issues

Current Issue

The Registration Sweet Spot

Registration is underrated and underappreciated. The key is to ensure proper registration from layer to layer across the entire printed circuit board. It's a holistic process requiring anticipation, prediction, precise attention at each step, and detailed data tracking and monitoring.

High-reliability Fabrication

In this month's issue, our expert contributors discuss the latest in technologies, trends, complexities and resources regarding high-reliability fabrication.

Finding Ultra

New demands on PCB fabrication, namely advanced packaging, ultra high density interconnect (UHDI), and new specialty materials, are converging, changing the landscape of our business. Is it time to start paying close attention to this convergence?

Columns

Latest Columns

||| MENU
Frontline PCB Solutions and Nanjing College Launch InCAM Excellence Academy
October 13, 2015 | Frontline PCB Solutions
Estimated reading time: 3 minutes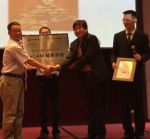 Frontline PCB Solutions and Nanjing College of Information Technology in Jiangsu Province, China, has established an official training center, InCAM Excellence Academy. Successful graduates will be awarded a Frontline PCB Solutions InCAM certification qualification.
"Nanjing College of Information Technology sees great value in making the official InCAM course available to our students," said Zhong MingHu, vice president of Nanjing College of Information Technology. "InCAM is a cutting-edge pre-production CAM system which, taught as part of our unique degree course in PCB Manufacturing, will improve our graduates' technical capabilities and equip them with highly marketable skills for the PCB production industry."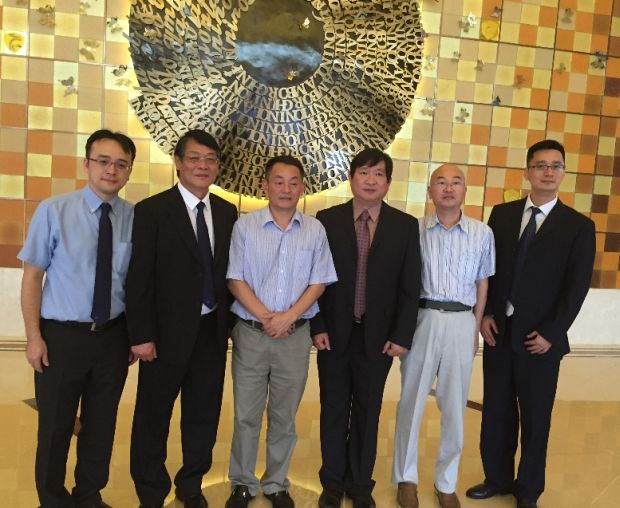 "We are delighted about our cooperation with the Nanjing College of Information Technology," says Yovav Sameah, president of Frontline PCB Solutions. "The decision to train students on our CAM software proves the demand for InCAM expertise in the market and confirms our product's position as an advanced, future-oriented production tool."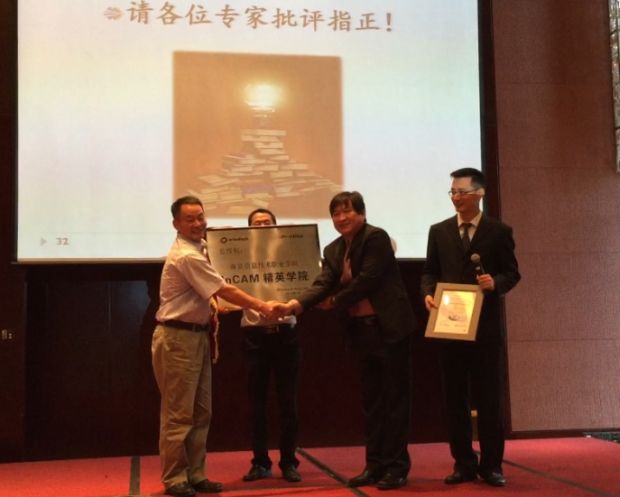 About InCAM
InCAM is a comprehensive, innovative CAM solution for high-end manufacturers that combines editing and analysis with automatic design-for-manufacture optimization to perform high-precision CAM tooling, with maximum efficiency and speed — helping manufacturers achieve lasting profitability and a competitive edge. InCAM supports yield growth by enabling operators to multi-task and run advanced processes in the background, using the computer's multi-core CPU capabilities. Cycle time is dramatically shortened as colleagues team up on jobs in a data-secure, collaborative environment. InCAM delivers improved data integrity and fault indication by allowing interactive post-processing on selected DFM results. Operators enjoy a streamlined user interface and remarkably easy-to-use tools. In addition, backwards compatibility with Genesis 2000, for both data and automation, drives productivity even further. 
About Nanjing College of Information Technology
Nanjing College of Information Technology is an advanced vocational education institute owned and run by the Jiangsu government. With over 10 000 students, the college has more than twenty research institutes and teaching centers and a range of state-of-the-art facilities. Its departments include Electronics Information Engineering, Mechanical and Electrical Engineering, Micro Electronics Engineering, Communication Engineering, CNC and Mould, Foreign Languages, School of Information Services, and School of Software. With an employment rate of over 98%, Nanjing College of Information Technology graduates are highly sought after in the workplace for their in-depth subject knowledge and superior skills.
About Frontline PCB Solutions
Frontline PCB Solutions is the world leader in pre-production CAM and engineering software solutions for the PCB industry. Frontline draws on proven technologies from Orbotech and Mentor Graphics to create new standards in vertical and horizontal integration for the PCB industry. Frontline builds on the strategic vision, knowledge base and hands-on track record of two market leaders, as well as over three decades of experience and the largest installed base of front-end solutions in the world, of 9000 seats.
The Frontline Product Suite
The Frontline product suite delivers comprehensive and scalable support for pre-production operations, opening a vertical data channel to the PCB Design and Assembly industries and integrating horizontally with fabrication equipment and machinery on the production floor. Frontline provides a unified data format for all pre-production stages, a true open system approach and seamless data integrity.
Frontline's product line comprises integrated software products that automate the entire pre-production process for PCB manufacturing, from preparing a quote to process planning and CAM, all the way to the production floor.
Frontline's featured products are InCAM® — a comprehensive, high-precision CAM solution for HDI and IC packaging; Genesis 2000 — the industry-leading CAM solution for rigid multilayer PCBs; GenFlex® — a complete CAM solution for flex and rigid-flex PCB manufacturing; InPlan® — a fully integrated automatic engineering system for optimal PCB manufacturing workflows; InPlan®Flex — an automated PCB engineering system for flex and rigid-flex boards; InStack® — an automatic stackup designer; InCoupon® — an automatic impedance coupon generator, InSolver® - an Impedance Field Solver, and InSight PCB® – a web-based tool for fast and accurate pre-CAM assessment.
For more information please contact:
Efrat Bar-Sella
Marketing Communications Manager
Frontline PCB Solutions
Tel: +(972)-8-932-2183, ext. 108
---
Suggested Items
12/05/2023 | PRNewswire
Samsung Foundry certified Ansys' RaptorX on-chip electromagnetic (EM) solution for analyzing high-speed products manufactured with Samsung's 8nm (nanometer) LN08LPP Low Power Plus silicon process.
12/04/2023 | USPAE
Seven microelectronics firms received nearly $10 million in combined funding to commercialize technologies of interest to the U.S. military services as winners of the Defense Business Accelerator (DBX) Microelectronics Challenge. This groundbreaking initiative is funded by the Department of Defense (DoD) and led by the U.S. Partnership for Assured Electronics (USPAE).
12/04/2023 | Horizon Sales
Horizon Sales is pleased to announce the newest addition to its team, Mr. Andre Kundert. Joining the company in November 2023, Andre brings with him two years of invaluable experience in surface mount technology (SMT) and a robust background in the electronics manufacturing industry.
11/30/2023 |
The goal of the collaboration is to promote the standardization of post-quantum cryptography.
11/30/2023 | PRNewswire
Hyundai Mobis is poised to secure new orders for premium vehicle displays, characterized by large screens, high definition, and slim design, using a fusion of innovative technologies targeting global automakers.