Books

Featured Books

pcb007 Magazine

Latest Issues

Current Issue

The Registration Sweet Spot

Registration is underrated and underappreciated. The key is to ensure proper registration from layer to layer across the entire printed circuit board. It's a holistic process requiring anticipation, prediction, precise attention at each step, and detailed data tracking and monitoring.

High-reliability Fabrication

In this month's issue, our expert contributors discuss the latest in technologies, trends, complexities and resources regarding high-reliability fabrication.

Finding Ultra

New demands on PCB fabrication, namely advanced packaging, ultra high density interconnect (UHDI), and new specialty materials, are converging, changing the landscape of our business. Is it time to start paying close attention to this convergence?

Columns

Latest Columns

||| MENU
Rogers Appoints Keith Barnes to its Board of Directors
October 14, 2015 | Rogers Corporation
Estimated reading time: 1 minute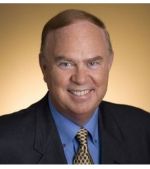 Rogers Corporation today announced that its Board of Directors appointed Keith L. Barnes to serve as a member of the Company's Board.
Mr. Barnes has served as Chairman and CEO of Barnes Capital Management, a family office investment company, since 2011. He is the former Chairman and CEO of Verigy Ltd., a provider of advanced semiconductor test solutions that had previously been part of Agilent Technologies. His background includes extensive experience in senior management roles at a variety of technology companies, as well as on corporate boards. Mr. Barnes currently serves on the boards of Mentor Graphics Corporation, Viavi Solutions Corporation and Knowles Corporation.
"We are very pleased to welcome Keith to the Rogers Board of Directors," said Bruce Hoechner, President and Chief Executive Officer of Rogers Corporation. "His leadership roles in public technology companies, including global sales and manufacturing experience, make him an excellent addition to our board."
About Rogers Corporation
Rogers Corporation (NYSE:ROG) is a global leader in engineered materials to power, protect, and connect our world. With more than 180 years of materials science experience, Rogers delivers high-performance solutions that enable clean energy, internet connectivity, safety and protection applications as well as other technologies where reliability is critical. Rogers delivers Power Electronics Solutions for energy-efficient motor drives, vehicle electrification and alternative energy; Elastomeric Material Solutions for sealing, vibration management and impact protection in mobile devices, transportation interiors, industrial equipment and performance apparel; and Advanced Connectivity Solutions for wireless infrastructure, automotive safety and radar systems. Headquartered in Connecticut (USA), Rogers operates manufacturing facilities in the United States, China, Germany, Belgium, Hungary, and South Korea, with joint ventures and sales offices worldwide.
---
Suggested Items
12/08/2023 | TT Electronics
TT Electronics, a leading provider of global manufacturing solutions and engineered technologies, announced today that one of its Asia electronics manufacturing facilities has received approval from the Food and Drug Administration (FDA), through its premarket approval (PMA) supplement evaluation process, to manufacture Class IIa devices on behalf of global medical OEM customers.
12/07/2023 | BUSINESS WIRE
Element Solutions Inc, a global and diversified specialty chemicals company, has received two prestigious sustainability awards for the third consecutive year: a ranking on Newsweek's list of America's Most Responsible Companies and an EcoVadis Medal.
12/07/2023 | Swissbit
Swissbit, a leading manufacturer of storage, security and embedded IoT solutions, is pleased to announce the appointment of Kai Imgenberg as Sales Director for Embedded IoT Solutions.
12/06/2023 | Northrop Grumman
Northrop Grumman Corporation and Rohde & Schwarz signed a Memorandum of Understanding (MOU) at the Berlin Security Conference in Germany to collaborate on future resilient communications systems across Europe, including multifunction technologies and upgrades for 5th-to-4th generation aircraft interoperability.
12/05/2023 | PRNewswire
Siemens Digital Industries Software announced that the RS Group plc, a global provider of product and service solutions to more than 1.1 million industrial customers, has selected Siemens as its strategic electronic design automation (EDA) provider for its new, cloud native, DesignSpark Circuit Simulator tool – empowering users to streamline the design process.