Navigating the Global Materials Supply Chain: A Roundtable Discussion
December 3, 2015 | Andy Shaughnessy, I-Connect007
Estimated reading time: 15 minutes
At SMTAI recently, I sat down for a roundtable discussion with some key players from the materials side of the supply chain. Participants included two executives from Ventec: Mark Goodwin, COO USA and Europe for Ventec International Group, responsible for all non-agent activity and the supply, distribution and service centers in the U.S. and Europe; and Jack Pattie, president of Ventec USA and as such, manager of North American operations for the distribution of laminate and pre-preg. Also participating in the roundtable were Schoeller Electronics CEO Michael Keuthen, head of the Germany-based company that has been producing PCBs for more than 50 years and specializes in rigid-flex and flex activities, and Bob Willis, from the National Physics Laboratory (NPL), known worldwide for measuring standards. In a wide-ranging chat, we discussed the demands and challenges of the materials supply chain and where they see their industry going in the future.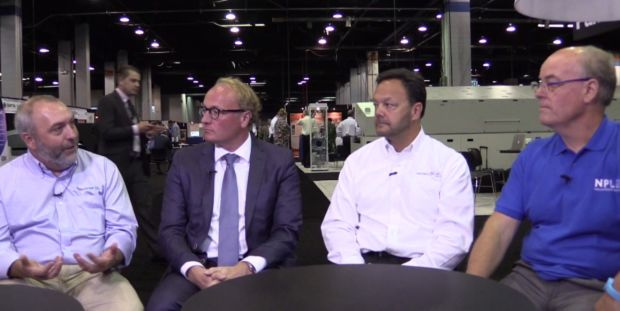 Page 1 of 6
---
Suggested Items
12/01/2023 | Nolan Johnson, I-Connect007
This week's news items taught me a few things I didn't know. For instance, there's news about the new equipment for THT work, governmental support for advanced packaging technologies, an upcoming webinar from iNEMI on counterfeits, an interview with U.S. Rep. Blake Moore, one of the sponsors of the bipartisan Protecting Circuit Boards and Substrates Act, and columnist Tim Haag, using Star Trek to illustrate why simplicity is, ahem, paramount.
11/30/2023 | PRNewswire
VPT, Inc., a HEICO company, VPT, Inc., a trusted provider of power conversion solutions for aerospace and defense, proudly announces its latest achievement of obtaining SAE AS9100 Revision D certification. SAE AS9100 Revision D enhances VPT's existing suite of certifications, including MIL-PRF-38534, MIL-STD-883, J-STD-001 (Space), IPC-A-610, and IPC-A-600, further cementing our commitment to excellence in quality and reliability.
11/29/2023 | TRI
Test Research, Inc. (TRI), the industry's leading provider of Test and Inspection systems for the electronics manufacturing industry, is pleased to announce the expansion of its Malaysian office, which opened in 2010.
11/29/2023 | Dana Korf -- Column: Dana on Data
November's issue of Design007 Magazine had an excellent theme that evolved around design simplification. There were exceptionally good articles about how to reduce over-constrained or needlessly complex designs. One significant time-consuming category is the creation of many design files and drawings which lead to lengthy creation and interpretation time along with the considerable time to resolve conflicting or erroneous information.
11/27/2023 | IPC
IPC welcomes the actions outlined today by the U.S. Government "to strengthen supply chains critical to America's economic and national security."