Books

Featured Books

pcb007 Magazine

Latest Issues

Current Issue

The Registration Sweet Spot

Registration is underrated and underappreciated. The key is to ensure proper registration from layer to layer across the entire printed circuit board. It's a holistic process requiring anticipation, prediction, precise attention at each step, and detailed data tracking and monitoring.

High-reliability Fabrication

In this month's issue, our expert contributors discuss the latest in technologies, trends, complexities and resources regarding high-reliability fabrication.

Finding Ultra

New demands on PCB fabrication, namely advanced packaging, ultra high density interconnect (UHDI), and new specialty materials, are converging, changing the landscape of our business. Is it time to start paying close attention to this convergence?

Columns

Latest Columns

||| MENU
Plasma Etch to Hold Live Plasma Cleaning Demonstration at MD&M West 2016
January 4, 2016 | Plasma Etch, Inc.
Estimated reading time: 1 minute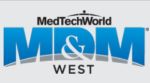 Plasma Etch Inc, a leader in plasma treatment, will be providing live demonstrations of the company's popular PE-50 Plasma Cleaner to attendees at the Med Tech World MD&M West 2016 trade show.  The show runs February 9 – 11 at the Anaheim Convention Center in Anaheim, California.
This is a great opportunity for medical design manufacturers to get their hands on a working PE-50 Plasma Cleaner.  Company representatives will be on hand to answer questions and provide live demonstrations.  The demonstrations will be performed at booth number 2078.
The PE-50 is an affordable, entry level option for most types of plasma treatment. This unit is very popular at universities and research labs.  Plasma Etch credits the PE-50's success to its versatility and robust design.  This system is popular for small production facilities, research labs, universities, and startup manufacturers in need of a small-scale, cost-effective plasma treatment solution.
The opening price point includes industry leading features such as an oxygen safe vacuum pump and the ability to run two gasses simultaneously.  The PE-50 features simple controls and easy to read indicators for monitoring the plasma processing sequence.
If you don't make it to the show, you can view all of Plasma Etch's innovative products anytime on their website: www.plasmaetch.com. 
About Plasma Etch
Plasma Etch is a leading manufacturer and industry innovator since 1980.  The company holds several patents for the invention, development and manufacturing of groundbreaking innovations; paving the way for plasma technology and the enhancement of quality manufacturing worldwide.  Plasma Etch specializes in plasma cleaning solutions of all sizes. Their products are industry proven, and set the standard for reliability, speed and uniformity in plasma processing.
---
Suggested Items
12/06/2023 | Indium Corporation
Indium Corporation is proud to announce the addition of Sales Engineer Meik Fratzel to its European team.
12/06/2023 | SEMI
SEMI announced the SEMI Leadership Accelerator to foster industry growth by assisting organizations in cultivating the next generation of leaders.
12/05/2023 | Travis Kelly -- Column: American Made Advocacy
For this month's PCBAA Member Profile, the focus is on Hari Pillai, president, Technology Components, Sanmina. Hari says, "I think I've had a good dose of luck throughout my career. But beyond luck, I had a vision to become a general manager as far back as my undergraduate years. I made all my career decisions based on that. My evaluation criteria was always, "How does this opportunity get me closer to my goal?" Sometimes opportunities come from unexpected places."
12/05/2023 | American Standard Circuits
West Chicago, Illinois-based PCB fabricator American Standard Circuits will be exhibiting at this year's Annual Association of Old Crows International Symposium to be held from December 11 through the 13th in National Harbor, Maryland.
12/05/2023 | Mycronic
Mycronic AB has received an order for an SLX mask writer from a new customer in Asia. The order value is in the range of USD 5-7 million. Delivery of the system is planned for the first quarter of 2025.