Estimated reading time: 4 minutes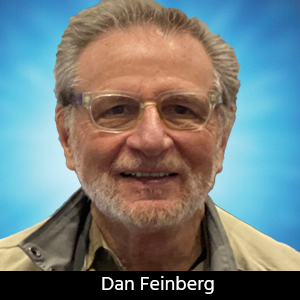 January 5, 2016
CES: Day One
CES Unveiled and NVIDIA Press Event
CES Unveiled is the official media event for CES. It is the first official happening of what promises to be a very busy and fascinating week.  At this event members of the press get to preview a number of innovative startups as well as some new products from a few established global brands.
CES says that this annual networking event typically draws over 1,200 members of the media from around the world. This year's event seemed to be held in a larger venue; unlike last year, we were actually able to move around and speak to many of the exhibitors.
CES Unveiled is kind of a micro CES. There are some great new devices and a few things that make you wonder "Why?" For example, why would you make a smart toilet paper roll that would buzz your cell phone if it was almost out of paper? No, I did not actually see such a device, but you get the idea. For this column, let's look at a few of the more interesting and—probably—useful offerings.
One device was a microcomputer that appears to be totally secure and have the power to accomplish most typical computer-related tasks. The company Design SHIFT has announced it is working with Intel to use Intel's 6th Gen Intel Core M7 vPro processor in its groundbreaking privacy appliance, ORWL. This small circular device uses two-factor authentication—a physical key and a password— along with tamper-proof physical hardware to protect a company's sensitive information and communications from being physically hacked. If the ORWL device is tampered with or any physical breach is attempted, it prevents the device from booting up, instantly helping to secure all of the user's data and communications. The first units will ship in the spring of 2016.
How about a unique 360 degree camera that takes images that can be viewed with a virtual reality device that lets you see everything all around where the HD image or video was taken? The camera, although impressive in design and apparent quality, is not that unique but it shows the growing influence of virtual and/or augmented reality. I am sure there will be much more to report on this topic over the next week.
A topic we expect to hear a lot about this week and, in fact, one that has the potential to totally change the way we manufacture many things is 3D printing. This is a topic that many of us have begun to follow with great interest. A few years ago, we saw the first small toys and simple plastic parts made using 3D printing, and last year we started to see some products made by 3D printing that were actually useful, including some simple circuit boards. This year at CES Unveiled there was a full-sized bicycle that was apparently totally made with 3D printing by Orbitrec. This technology seems to be accelerating exponentially.
How about a fuel cell-powered drone? This seemed to still be in the prototype phase, but I was told that the flight time could be in hours instead of 15 or 20 minutes. (More about the advance in drones later in the week.)
There were many more devices: New dash cams, electronic hair brushes designed to help you regrow thinning hair, many connected home security offerings, a number of wearables, some very interesting, and a few that fall into the "Why?" category.
One very impressive device is a virtual and augmented reality system by uSens, They were showing their advanced 3D hand and head tracking for augmented reality and virtual reality. The company's 3D hand tracking technology replaces the need for peripheral device support (connected game controllers, cameras, and other input sensor devices) and recognizes, tracks and learns from hand, finger, and head movements in the real world. For example, using their demo unit, you could take a virtual moon walk. VR and AR are true game-changers in many areas, and uSens may be one of those companies that I speculated about last year, a firm that we had not heard much about, but could be a future leader in this emerging arena.
As with so much at CES, it was not possible to see everything at CES Unveiled in the time available, but as we have committed to continue automotive electronics it was time to head to the NVIDIA press event. NVIDIA has become a leading driver in self-driving car technology and we were told to expect a major announcement. We were not disappointed as NVIDIA today shifted its autonomous-driving leadership into high gear.
At their press event, NVIDIA CEO Jen-Hsun Huang revealed DRIVE PX 2, an automotive supercomputing platform that processes 24 trillion deep-learning operations a second. That's 10 times the performance of the first-generation DRIVE PX, now being used by more than 50 companies in the automotive world.
Dressed in his trademark black leather jacket, speaking to a crowd of some 400 automakers, media and analysts, Huang explained that the new DRIVE PX 2 delivers 8 teraflops of processing power. It has the processing power of 150 MacBook Pros and it's the size of a lunchbox, in contrast to earlier autonomous-driving technology being used today, which takes up the entire trunk of a mid-sized sedan.  
"Self-driving cars will revolutionize society," Huang said at the beginning of his talk. "And NVIDIA's vision is to enable them."
The NVIDIA presentation will leave an impression on an audience that's going to be hearing a lot about the future of driving in the week ahead. It certainly gave us lots of questions to ask of the various automotive companies that will be exhibiting.
After providing a lengthy and detailed technical description Huang announced that Volvo is to deploy DRIVE PX in self-driving SUVs. And so it begins in earnest. Driving and travel by automobile may never be the same.