Books

Featured Books

pcb007 Magazine

Latest Issues

Current Issue

The Registration Sweet Spot

Registration is underrated and underappreciated. The key is to ensure proper registration from layer to layer across the entire printed circuit board. It's a holistic process requiring anticipation, prediction, precise attention at each step, and detailed data tracking and monitoring.

High-reliability Fabrication

In this month's issue, our expert contributors discuss the latest in technologies, trends, complexities and resources regarding high-reliability fabrication.

Finding Ultra

New demands on PCB fabrication, namely advanced packaging, ultra high density interconnect (UHDI), and new specialty materials, are converging, changing the landscape of our business. Is it time to start paying close attention to this convergence?

Columns

Latest Columns

||| MENU
IoT, Community and Content at the Centre of CES
January 15, 2016 | Philip Stoten, Scoop
Estimated reading time: 5 minutes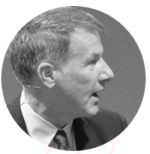 I'm back in San Jose after CES and thought I'd put down a few thoughts on this year's exhibition floor, keynotes and presentations.
Ever Changing Agenda
As if to underline the changes occurring in the industry and within the agenda of CES, the association that owns the show, changed its name from the Consumer Electronics Associations (CEA) to the Consumer Technology Association just prior to the show. This is testament to their understanding that the industry is much broader than just those companies making consumer electronics products. It now covers diverse areas like the automotive industry, content providers like Netflix and YouTube—both of whom keynoted—and those involved in the systems that require technology.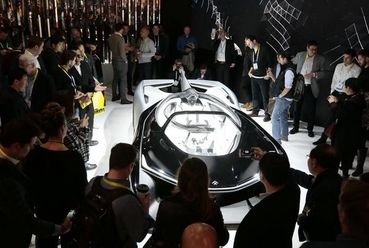 Last year, John Chambers of Cisco said that every company in the world is now a technology company, and he was right. Whether it's Uber and Lyft shaking up the taxi industry, Air BnB democratizing vacation accommodation, or Netflix and YouTube reinventing the idea of a TV network, more companies are leveraging technology to change the way their industries operate.
This is clear from the keynotes alone. In recent years we've seen new players join the normal roster of speakers. Alongside stalwarts like Intel and Samsung, we saw the addition of the car-makers, and now we are seeing the content providers like Netflix and YouTube join the party.
Content & Community
Indeed, Netflix CEO Reed Hastings chose his CES keynote to announce availability of their service in more than 100 additional countries, switching them on live during his keynote on the opening morning of the show. They are indeed a technology company, leveraging high-speed Internet as their channel and some pretty sophisticated software to ensure they deliver the right offering for every single user.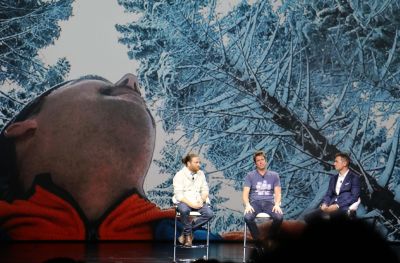 YouTube's keynote was probably my favourite, not because CBO Robert Kyncl is a great speaker, or for his four reasons why digital video will win the decade, but because of the guests he brought along. Nick Woodman, CEO of GoPro and Chris Milk, CEO of Vrse, joined Robert on stage to discuss how the work we're doing together is changing the future of immersive storytelling. Nick was humble enough to suggest that without YouTube there wouldn't be a GoPro at all. But the most inspiring of YouTube's guests was Scooter Braun, who wearing jeans, sneakers and hoodie, strolled to middle of the stage and captivated the audience with unscripted stories about discovering Justin Bieber on YouTube and the role YouTube has played in his phenomenal success. Now the owner of two massively successful record labels, Braun talked about how the numbers of views grew, stating, "We started to see ten thousand impressions, a hundred thousand impressions, finally, we got our first million and I can tell you, it's really great to see the company we have now, but when we got our first million impressions on YouTube I was in my apartment in Atlanta, in my
underwear, dancing." As well as entertaining the audience with stories of signing Korean "Gangnam Style" star Psy, his speech underlined the importance of both content and community in every market—be that music, consumer products or capital equipment. Apparently the third thing we do most, after sleeping and working, is watching video, and the fourth is music! Oh, and Robert Kyncl's four reasons that digital video will win the next decade are: mobile, diverse, music, and immersive. I suspect he's on to something there. Page 1 of 2
---
Suggested Items
09/20/2023 | I-Connect007 Editorial Team
Panasonic's Darren Hitchcock spoke with the I-Connect007 Editorial Team on the complexities of moving toward ultra HDI manufacturing. As we learn in this conversation, the number of shifting constraints relative to traditional PCB fabrication is quite large and can sometimes conflict with each other.
09/19/2023 | Anaya Vardya -- Column: Standard of Excellence
In my last column, I discussed cutting-edge innovations in printed circuit board technology, focusing on innovative trends in ultra HDI, embedded passives and components, green PCBs, and advanced substrate materials. This month, I'm following up with the products these new PCB technologies are destined for. Why do we need all these new technologies?
09/18/2023 | ViTrox
ViTrox, which aims to be the world's most trusted technology company, is excited to announce that our trusted Sales Channel Partner (SCP) in Mexico, SMTo Engineering, S.A. de C.V., will be participating in SMTA Guadalajara Expo & Tech Forum. They will be exhibiting in Booth #911 from the 25th  to the 26th of October 2023,  at the Expo Guadalajara in Jalisco, Mexico.
09/18/2023 | Intel
Intel announced one of the industry's first glass substrates for next-generation advanced packaging, planned for the latter part of this decade.
09/18/2023 | Aidan Salvi -- Column: Facing the Future
I have been in and around circuit boards most of my life. I started 20 years ago in my family's PCB shop, leaving after a couple of years to start my own software company. About a year ago, I returned to the family business, and the first thing I noticed was that nothing had really changed. We were doing the same things in the same way as the day I left. After talking to several experts in the industry, I realized it was worse than that: The manufacturing of PCBs had not changed in 70 years.