Books

Featured Books

pcb007 Magazine

Latest Issues

Current Issue

Finding Ultra

New demands on PCB fabrication, namely advanced packaging, ultra high density interconnect (UHDI), and new specialty materials, are converging, changing the landscape of our business. Is it time to start paying close attention to this convergence?

Developing a Strategy

A solid strategy is a critical part of success. This month, we asked some of the top industry leaders and business strategy "gurus" to share their thoughts on developing strategies.

Winning With TQM

In this issue, we explore how TQM has entered the DNA of continuous improvement disciplines, and the role leadership transformation plays in this. If you've ever competed against a TQM company, you understand their winning advantage.

Columns

Latest Columns

||| MENU
Graphic Group Exhibiting at DesignCon Show
January 18, 2016 | Graphic Group
Estimated reading time: 1 minute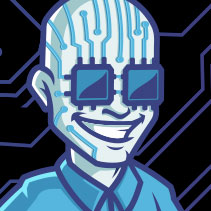 Graphic Group, a global manufacturer of high-technology printed circuit boards, will be exhibiting at the DesignCon Show, Santa Clara Convention Center, Santa Clara  CA on January 20 & 21. Graphic will feature an assortment of complex Rigid, Rigid Flex, Flex Circuit and Flex Heater products for the Medical, Military, Aerospace, Automotive and Consumer industries.
The DesignCon Show features over 160 elite vendors and is the largest meeting of board designers, and is the ONLY event to address chip design engineers' chip/system/package challenges.  Attendees will discover and evaluate the latest high-speed design tools, technologies and developments in the chip, board and system design industry.   Graphic Group will be located in Booth 1251.
Graphic Group is one of the most technically competent manufacturers of high-technology printed circuit boards. With headquarters in the UK and full service manufacturing facilities in the USA and China, Graphic focuses on leading edge technology released to the most demanding international quality standards.
Graphic is an expert at prototyping and developing new "first to market" products. With facilities in the UK, United States and in China for medium to large volume production, the Graphic Group is able to offer the complete service from Application Engineering support to volume PCB manufacture.  
HDI technology includes Rigid and Flex-Rigid Printed Circuit Boards with blind vias, buried vias, blind micro-vias, copper filled micro-vias, resin filled vias, stacked vias, sequential build-up, buried resistance and buried capacitance.
More Information can be found at www.graphic.plc.uk, www.graphic-usa.com and www.rigidflex-graphic.com
---
Suggested Items
09/28/2023 | Michael Carano -- Column: Trouble in Your Tank
In a previous column, the critical process of desmear and its necessity to ensure a clean copper surface connection was presented. Now, my discussion will focus on obtaining a void-free and tightly adherent copper plating deposit on these surfaces. After the desmear process, the task is to insure a continuous, conductive, and void-free deposit on the via walls and capture pad. Today, there are several processes that can be utilized to render vias conductive.
09/20/2023 | I-Connect007 Editorial Team
Panasonic's Darren Hitchcock spoke with the I-Connect007 Editorial Team on the complexities of moving toward ultra HDI manufacturing. As we learn in this conversation, the number of shifting constraints relative to traditional PCB fabrication is quite large and can sometimes conflict with each other.
09/14/2023 | MKS' Atotech
MKS' Atotech, a leading surface finishing brand of MKS Instruments, will participate in the upcoming IPCA Expo at Bangalore International Exhibition Centre (BIEC) and showcase its latest PCB manufacturing solutions from September 13 – 15.
09/14/2023 | Vern Solberg -- Column: Designer's Notebook
Flexible circuit applications can be as basic as furnishing electrical interconnect between two conventional circuit board assemblies, or to prove a platform for placing and interconnecting electronic components. During the planning and pre-design phase of the flexible circuit, there will be several material and process related questions that need to be addressed. Most flexible circuit fabricators welcome the opportunity to discuss their customers' flexible circuit objectives prior to beginning the actual design process.
09/14/2023 | John Watson -- Column: Elementary, Mr. Watson
Electronics are continually evolving, driven by innovations in printed circuit board technology. Flexible PCBs have emerged as a revolutionary force, reshaping the PCB industry and influencing the design and functionality of countless electronic devices. Some believe that flexible PCBs are a relatively newer technology, but as we will see, that is not true. Since I'm an instructor, here's a short history lesson on how we got here and what we can expect.