Books

Featured Books

smt007 Magazine

Latest Issues

Current Issue

Economic Headwinds

This issue takes stock of the current economic outlook and how companies are using current conditions to move themselves through technological evolutions, workforce shifts, and financial changes. Even with these headwinds, there's forward progress to be made.

Attracting New Talent

To get different results in staffing, you must change how you define, promote and recruit your job opportunities. How do you become magnetic to high-quality early-career candidates?

Test and Inspection

Test and inspection methods are undergoing rapid change. In this issue, we consider the influence of AOI, AI, and human eyes. How exactly are these pieces of the puzzle changing the role of test and inspection?

Columns

Latest Columns

||| MENU
What You Need to Know About Dispensing
January 19, 2016 | Barry Matties and Stephen Las Marias, I-Connect007
Estimated reading time: 8 minutes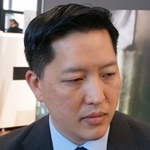 In an interview with I-Connect007, Garrett Wong, technical product manager at Nordson ASYMTEK, discusses the latest innovations in dispensing technology as well as important considerations when it comes to reliability, quality and speed.
Barry Matties: Garrett, please start by telling me a little bit about what you do at Nordson ASYMTEK.
Garrett Wong: I'm the product manager for our jet dispensing applicators as well as our Spectrum II product line, which covers a wide range of dispensing applications from underfill to precise coating or encapsulation. Our systems are useful in various industries and applications, from automotive to medical applications.
Matties: You've seen a lot of growth in the automotive sector, I would think.
Wong: Yes, we've seen quite a bit of growth in automotive around conformal coating. But just in general, we also see a lot more electronics in automotive applications these days—a lot of infotainment systems and new technologies like something you see on Tesla cars. So as the amount of electronics increases, of course new dispensing or coating equipment is needed to go with it.
Matties: With regard to dispensing, what are the important things that manufacturers need to really understand when thinking about this?
Wong: The biggest thing that the manufacturers always come back to us about is reliability, traceability, and the quality of their products. They're looking for very high yield as well as consistent processing, so they're always able to know that when they use a piece of ASYMTEK equipment they're getting the best quality out of any kind of production, whether it's coating or dispensing. A lot of the closed-loop process controls that we offer on both systems really help to ensure that they're getting quality processes and that they can go back later and trace down if there are issues. They can look through their production line, find some of the traceability on their processes and be able to identify if it was anything that was coming from one of our dispensers or coaters. If they also need to make adjustments to the processes, there's coordination between our systems with up-stream/down-stream equipment through the factory management systems.
Matties: Would you consider that an Industry 4.0 type of thing?
Wong: Normally, when we look at production lines, our systems tend to work in "islands of automation", as opposed to an Industry 4.0 concept, which is in-line, one right after the other. So normally, for our systems, what we see is that a given factory will have a custom interface system, where they will connect all the equipment to a host system using SECS/GEM or some of the customized software like Profibus to manage the factories. Our systems then have to be able to communicate with customized software and allow for uploading/downloading different process parameters or programs or the relevant process data that can be pulled out of the machine as well.
Matties: In the dispensing world, how do you look at your equipment and say, 'We need to make throughput higher,' or 'It needs to be more reliable,' and so on?
Wong: This is where we have a number of different product managers within ASYMTEK and we meet with different customers who come to the trade shows as well as with our sales team to understand what's going on in the marketplace and what the needs are. We take those back to engineering and define the new products that we need to come up with. Interest for higher UPH has driven some of our new developments for jetting like with our new piezo jet, as well as a revised version of our pneumatic jet, the NexJet®, for different needs as well as usability (improvements) of our coating systems. This led to improvements on our Easy Coat software that we're showing here, as well.
Stephen Las Marias: In our previous survey about cycle time reduction, one of the issues highlighted by respondents was equipment. As an equipment provider how would you address that? What's the trade-off between quality of the process and speed of the system?
Wong: Of course, ASYMTEK's goal is never to degrade quality, so this is where we spend a lot of time in terms of how we develop our systems and how we test them to ensure that when we are producing products and processes for our customers, they are getting the top-of-the-line quality for what they need. We also have adjustability in the system to allow for things like speeding it up further in order to get a higher UPH if you don't need quite the highest level of quality. For instance, our new IntelliJet allows us to go at a very high cycle rate—up to 1,000Hz—and is able to dispense 5,000 dots every 10 seconds. In one of the applications where it's driven us to wafer-level dispensing, we're doing over a million dots an hour and increasing our customer's productivity from 0.5 wafers an hour to two wafers an hour.
At the same time, they have the flexibility of the system to be able to balance how they're dispensing. They were using some of our older jetting products at a high frequency and using a fairly large dot size and they were seeing about a 1–2% yield loss. They were running that new jet at the highest frequency and they were still getting two wafers an hour with that large dot size, but the flexibility of the jet also allowed them to go to an even smaller dot size. That smaller dot size still allowed them to increase their UPH from 0.5 wafers an hour to 1.5 wafers an hour, but they're also going from 1–2% yield loss down to .1% yield loss.
Las Marias: How do you ensure that your products are what your customer really needs?
Wong: Not only do we have the product managers and sales team going out and meeting with customers, we also do quite a bit of applications testing. We have experts around the world who will do application demos for our customers in our labs that we have spread across the globe. Each of these labs is staffed up with expert engineers, and we have almost identical equipment at each of the labs, showing the latest and greatest technologies that we have available. So customers can come in, do demos, work with our sales team or reps and distributors to organize a demo. They can send in the materials or parts and we'll run those and then produce reports and give feedback to the customer. What they see from our equipment and what they see in production and hear from other companies using our equipment all leads to helping us collect this information to help us further improve on what we're offering.
Las Marias: So it's definitely a close collaboration with your customer. What can you say about the next innovations that we should expect from Nordson?
Wong: I wish I could tell you about all of them. Some of them are a little bit top secret right now just because we don't want our competition to know about them, but I can say that we are working on an improvement to our process controls. One of the things on our dispensing equipment that we've sold for years has been a closed-loop process control that we call a CPJ (calibrated process jetting) or MFC (mass flow calibration) for non-jetting products. It's been a market leader in terms of ensuring dot-weight consistency and accuracy. It's been something, unfortunately for us, that's been copied by a number of our competitors. In order to stay ahead of the game, we're coming out with a new version of process control that's going to be even better than what we have today with the CPJ and CPJ+ capabilities. I can't tell you too much about it other than it is something we're expected to release next year. It will be a significant improvement over what is available, in terms of closed-loop process controls and process monitoring.
Page 1 of 2
---
Suggested Items
09/13/2023 | ViTrox
ViTrox, which aims to be the world's most trusted technology company, is thrilled to announce that we will be participating in Productronica Germany, at Booth #A2.504, from 14th to 17th November 2023, in International Congress Center München (ICM), Munich, Germany.
09/12/2023 | Dymax
Dymax, a leading manufacturer of light-curing materials and equipment, is pleased to announce that their ground-breaking AR conformal coating, 9771, has completed the rigorous qualification testing for Military Specification MIL-I-46058C. This UL94V0 and UL746E recognized dual-cure coating has also been approved to the IPC-CC-830B standard and fully complies with RoHS2 Directives 2015/863/EU.
09/12/2023 | ViTrox
ViTrox, which aims to be the world's most trusted technology company, is thrilled to announce that we will be partnering with our trusted Sales Channel Partner (SCP) in Mexico, SMTo Engineering SA de CV, to bring to you our Mexico Technology Day 2023.
09/07/2023 | Austin American Technology (AAT)
Justin Worden, the dynamic Global Sales and Marketing Director at Austin American Technology (AAT), is no stranger to creating a buzz in the electronics industry.
09/06/2023 | Anda Technologies USA, Inc.
Anda Technologies, a leading provider of fluid application and custom automated manufacturing equipment, will exhibit in Booth #916 at the upcoming SMTA International exhibition. The event will be held at the Minneapolis Convention Center in Minnesota from Oct. 10-11, 2023.