Books

Featured Books

pcb007 Magazine

Latest Issues

Current Issue

The Registration Sweet Spot

Registration is underrated and underappreciated. The key is to ensure proper registration from layer to layer across the entire printed circuit board. It's a holistic process requiring anticipation, prediction, precise attention at each step, and detailed data tracking and monitoring.

High-reliability Fabrication

In this month's issue, our expert contributors discuss the latest in technologies, trends, complexities and resources regarding high-reliability fabrication.

Finding Ultra

New demands on PCB fabrication, namely advanced packaging, ultra high density interconnect (UHDI), and new specialty materials, are converging, changing the landscape of our business. Is it time to start paying close attention to this convergence?

Columns

Latest Columns

||| MENU
Insulectro Hires Laminate Expert Leena Gulia to Join Silicon Valley Sales Team
January 20, 2016 | Insulectro
Estimated reading time: 2 minutes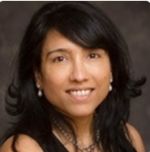 Insulectro, a leading distributor of materials for use in the PCB and printed electronics industries, has hired former Isola OEM sales manager Leena Gulia as a Technical Sales Manager in Insulectro's Silicon Valley operation.
"I am pleased to announce Leena Gulia is joining our sales team in Mountain View," Insulectro Regional Vice President of Sales Sean Redfern commented, "As a former manager focused on High Speed Digital and high performance specialty opportunities at Isola, Leena brings an extraordinary depth of laminate knowledge, that, coupled with her OEM experience, makes her a strong addition to our team.
"She's a tireless go-getter in sales who is totally focused on helping customers find solutions. It's the Insulectro Difference that defines our unique position in PCB and PE materials distribution," Sean Redfern continued.
Prior to her appointment at Isola, Gulia held positions at Park Electrochemical Corporation first as a senior R&D chemist before progressing to manager of OEM marketing and then taking her post at Isola. Gulia will report to Sean Redfern.
Insulectro Vice President of Sales Ken Parent stated, "Insulectro is excited to welcome Leena to an already robust sales team in Silicon Valley that includes industry veterans Steve Piatt and John Stary. Her knowledge of laminates, specifically those used in High Speed Digital and rf/Microwave applications strengthen an already formidable team. Not exclusively focused on Isola products, Leena will promote all of the best-in-class products in our portfolio.
"All three of our sales powerhouses (Piatt, Stary, and Gulia) will be at DesignCon this week at the Santa Clara Convention Center. We invite you to drop by our booth (#414) and meet Leena. Steve and John will also look forward to greeting customers during the show," Parent concluded.
Page 1 of 2
---
Suggested Items
12/04/2023 | USPAE
Seven microelectronics firms received nearly $10 million in combined funding to commercialize technologies of interest to the U.S. military services as winners of the Defense Business Accelerator (DBX) Microelectronics Challenge. This groundbreaking initiative is funded by the Department of Defense (DoD) and led by the U.S. Partnership for Assured Electronics (USPAE).
11/20/2023 | PRNewswire
Raytheon, an RTX business, has been awarded a four-year, $15 million contract from DARPA to increase the electronic capability of radio frequency sensors with high-power-density Gallium Nitride transistors. Raytheon is the world's leading manufacturer of military-grade Gallium Nitride, a cutting-edge semiconductor technology that, when used in radar systems, improves range and radar resource management handling. This new prototyping work is being performed under DARPA's Technologies for Heat Removal in Electronics at the Device Scale program, known as THREADS.
11/17/2023 | Raytheon Company
Raytheon, an RTX business, has been awarded a four-year, $15 million contract from DARPA to increase the electronic capability of radio frequency sensors with high-power-density Gallium Nitride transistors which will have 16 times higher output than traditional GaN with no increase in operating temperature. Raytheon is partnering with the Naval Research Laboratory, Stanford University and Diamond Foundry to grow diamond, the world's best thermal conductor, for integration with military-grade GaN transistors and circuits. Cornell University, Michigan State University, the University of Maryland and Penn State University are also providing technology and performance analysis.
11/03/2023 | U.S. Circuit
U.S. Circuit, a premier supplier of commercial and mil/aero PCBs, has recently obtained their AS9100 certification. This certification will allow U.S. Circuit to further expand their military and aerospace offerings to further serve sectors requiring stricter regulation including the Department of Defense (DoD), National Aeronautics and Space Administration (NASA), and the Federal Aviation Administration (FAA).
10/17/2023 | BUSINESS WIRE
New research has found that 95% of military and defence industry decision-makers recognise that ongoing digitalisation has led to a more dynamic and complex 'information battlespace' and a further 93% agree defence will require increased integration across domains.