Books

Featured Books

pcb007 Magazine

Latest Issues

Current Issue

Finding Ultra

New demands on PCB fabrication, namely advanced packaging, ultra high density interconnect (UHDI), and new specialty materials, are converging, changing the landscape of our business. Is it time to start paying close attention to this convergence?

Developing a Strategy

A solid strategy is a critical part of success. This month, we asked some of the top industry leaders and business strategy "gurus" to share their thoughts on developing strategies.

Winning With TQM

In this issue, we explore how TQM has entered the DNA of continuous improvement disciplines, and the role leadership transformation plays in this. If you've ever competed against a TQM company, you understand their winning advantage.

Columns

Latest Columns

||| MENU
New Material and Process Solutions for the Electronic Interconnection Industry
February 26, 2016 | Joseph Fjelstad, Verdant Electronics
Estimated reading time: 1 minute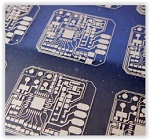 Introduction
The manufacture of electronics has, for the last several decades, followed a production script that has changed little over time. The vast majority of printed circuits are still being manufactured and assembled using materials and processes that the pioneers of the early printed circuit industry would easily recognize. The primary reason is that most circuit design practices are deeply rooted and tied to traditional manufacturing methods. However, these methods are not the only ones that can be used to manufacture and assemble printed circuits today. In fact, it is arguable that traditional methods are not as well-suited to the manufacture of today's more challenging product designs. This is a fact that has not been lost on Japanese product engineers. Over the last nearly two decades, they have conceived of and reduced to practice a number of unique methods for making high-density interconnection product. One of the important keys to making this possible has been the development of materials uniquely designed and structured to filling special needs of these advanced circuit designs.
Though perhaps not a household name, 70-year-old Tatsuta Electric Wire & Cable Co., Ltd. has been at the forefront of the development of such materials for many years. As the name implies, the company was originally focused on providing wire and cabling solutions for the electrical and electronics industries. However, realizing that the scope of their business extended beyond wire harnesses and cables, the company began to develop materials suited to the needs of printed wiring manufacturers and assemblers. This article has been prepared to familiarize the readers of this esteemed electronics publication of some of the new material and process solutions the company has developed and is making available to the industry.
Editor's Note: This article originally appeared in the February 2016 issue of The PCB Magazine
---
Suggested Items
09/21/2023 | KIC
KIC, a renowned pioneer in thermal process and temperature measurement solutions for electronics manufacturing, is thrilled to announce its participation in the upcoming SMTA Guadalajara Expo & Tech Forum.
09/21/2023 | Dymax
Dymax, a leading manufacturer of light-curing materials and equipment, will exhibit in booth 1526 at SMTA International 2023 in Minneapolis, MN, from October 10-11.
09/21/2023 | Altus Group
Altus Group, a leading supplier of capital equipment and services to the electronics manufacturing industry, has signed an agreement with SMT Thermal Discoveries to distribute its advanced reflow soldering and thermal technology solutions in Ireland.
09/21/2023 |
Intraratio, a provider of enterprise software solutions, is pleased to announce that Ryan Gamble, CEO and Founder of Intraratio, will deliver an informative keynote presentation at SMTA International 2023. T
09/20/2023 | PRNewswire
ICZOOM Group Inc., a B2B electronic component products e-commerce platform, provided details on the Company's accelerated growth and steady market expansion strategy, as the Company leverages its strengthened balance sheet and fortified global brand following its successful listing on Nasdaq earlier this year.