Books

Featured Books

pcb007 Magazine

Latest Issues

Current Issue

Finding Ultra

New demands on PCB fabrication, namely advanced packaging, ultra high density interconnect (UHDI), and new specialty materials, are converging, changing the landscape of our business. Is it time to start paying close attention to this convergence?

Developing a Strategy

A solid strategy is a critical part of success. This month, we asked some of the top industry leaders and business strategy "gurus" to share their thoughts on developing strategies.

Winning With TQM

In this issue, we explore how TQM has entered the DNA of continuous improvement disciplines, and the role leadership transformation plays in this. If you've ever competed against a TQM company, you understand their winning advantage.

Columns

Latest Columns

||| MENU
Solder Mask for LED Applications: Formulation 101
March 7, 2016 | Josh Goldberg, TAIYO AMERICA
Estimated reading time: 1 minute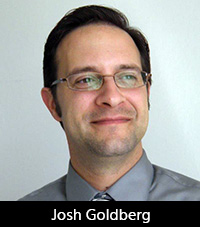 In 2007, the United States passed legislation to phase out the manufacture and trade of incandescent light bulbs, the EU following passed similar legislation in 2009. The rest of the world has been following suit creating a huge opening in the lighting market for a technology to fill the gap. Fluorescent lights have become more compact with less mercury, but they still contain the heavy metal that could become a problem in landfills in large amounts.
Until recently, LED lights were expensive and poorly designed for general lighting usage. The manufacturing price and, consequently, the retail price have come down significantly in recent years, while the energy efficiency and brightness of LED bulbs have gone up. These improvements in the technology have led to some projections of 45% growth every year for the next five years. With the growth in the industry, there has become a higher demand for LED materials and higher expectations for LED material performance.
Solder masks are traditionally green in color, and are expected to withstand the high temperatures present in solder pots, with a need for a different color like blue, red, or black arising every once in a while. The rise in LED production has called for improvements in the color white and the color stability of the mask in general. For the lighting industry, not only are the solder masks expected to perform well, but the formulator needs to have an understanding of properties such as reflectance in relation to color theory and how this will change as various formula adjustments are made for different applications.
What is Reflectance, and Why is it so Important? The property of reflectance is consistently named as one of the most important properties when considering a white solder mask for LED applications, but what exactly is reflectance? First, we must differentiate between reflectance and gloss.

Continue reading the full article here.

Editor's Note: This article originally appeared in the February 2016 issue of The PCB Magazine.
---
Suggested Items
09/21/2023 | Thermaltronics USA, Inc.
Thermaltronics USA, Inc., a globally acclaimed manufacturer of Precision Soldering Robots and innovative Curie point soldering systems, is excited to announce its participation in the highly anticipated SMTA Guadalajara Expo & Tech Forum, scheduled to take place from October 25-26, 2023.
09/20/2023 | ULT AG
At this year's productronica, the world's leading trade show for electronics manufacturing, ULT will present a brand new extraction solution for solder fumes and vapor.
09/20/2023 | Hentec Industries/RPS Automation
Hentec Industries/RPS Automation, a leading manufacturer of selective soldering, component lead tinning and solderability test equipment, announces that it has added assembly and production staff members to its team to accommodate its recent increase in sales and order demand.
09/19/2023 | SMTA
SMTA is honored to announce Qais Qasaimeh, a graduate student at Auburn University, has been selected as the winner of the 2023 Charles Hutchins Educational Grant.
09/14/2023 | SHENMAO
SHENMAO America, Inc. is proud to introduce its latest innovation in response to the growing demand for ultra-thin packages in the electronics industry.