Books

Featured Books

pcb007 Magazine

Latest Issues

Current Issue

The Registration Sweet Spot

Registration is underrated and underappreciated. The key is to ensure proper registration from layer to layer across the entire printed circuit board. It's a holistic process requiring anticipation, prediction, precise attention at each step, and detailed data tracking and monitoring.

High-reliability Fabrication

In this month's issue, our expert contributors discuss the latest in technologies, trends, complexities and resources regarding high-reliability fabrication.

Finding Ultra

New demands on PCB fabrication, namely advanced packaging, ultra high density interconnect (UHDI), and new specialty materials, are converging, changing the landscape of our business. Is it time to start paying close attention to this convergence?

Columns

Latest Columns

||| MENU
Weiner's World: March 2016
April 4, 2016 | Gene Weiner, Weiner International Inc.
Estimated reading time: 6 minutes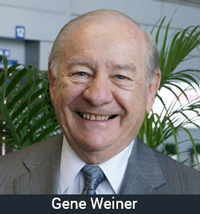 Editor's note: This blog was originally published in March 2016 at www.weiner-intl.com  and is being reprinted here with special permission from the author.
Sellers of equipment at the Shanghai CPCA event complained of continued poor business. This was especially evident amongst those selling to firms building boards for phones and other portables devices as indicated below. However, not all reports were bad. Major fabricators such as Wu's in China, not dependent upon HDI or flexible products, stated that they were "satisfied" with their current business levels.
Taiwan-based Chin-Poon Industrial, a major supplier of automotive circuits, saw its net profits increase 11.8% over 2014 to a record high $61.13 million in 2015. It also improved its gross margin improved to 14.7% from 13.6% last year.
Are there too many "apples"?
Flexible PCB maker Flexium Interconnect revenues dropped 46.2% on month and 7.71% on year to a 19-month low of $26.91 million in February. Its revenues for the first two months of 2016 were down 6.46% from last year. Flexium expects its capacity utilization rate to stay flat at 50–55% in the first quarter of 2016. Career Technology's revenues fell 3.5% from a year earlier in February 2016, which marked the seventh consecutive month of on-year revenue decreases. Career Tech's February revenues $23.5 million, its lowest since February 2014. The company's cumulative 2016 through the month were down 16.7%. FPCB maker Zhen Ding Technology Holding also reported revenue decreases for the month. Down 41.1% on month and down 5.8% year-on-year to a 24-month low.  
IPC APEX EXPO in Las Vegas had one of the best first days in years in spite of the relatively poor physical layout and the positioning of the meeting rooms. Many unrecognizable (new) faces were seen wandering the expanded exhibit spaces checking out the latest in robotics as well as the usual product improvements, and attending conferences and committee meetings. 3D printing appeared to be finally garnering more attention at the IPC. Perhaps that will spur additional funding for R&D amongst IPC members to develop the materials and equipment needed to make it commercially viable.
The multi-show combination in Shanghai showed weakness in the poorly attended CPCA exhibits, strength in the strongly attended SEMICON China show and conference, interest in the relatively small FPD (flat panel display) exhibits, not much new in productronica China, and special interest in electronica China's automotive/sensor component presentations. A number of those who attended and exhibited at CPCA said that they should have attended the IPC APEX EXPO event instead, and would have done so had it not been for the other concurrent events at Shanghai. Several others chose to exhibit at SEMICON rather than the CPCA, as they had done in the past, and said they would remain at that show as SEMICON seems to have begun to shift more focus towards packaging and its supply chain.
A good working model for the future? 
I had an opportunity to have a chat with SEMI president and CEO Denny McGuirk during this month's trade show trip to Shanghai. He provided some interesting insight as to SEMI's current position and future, his views on trade associations, and SEMI's direction. He views SEMI as the place where the entire electronic supply chain can meet and interact. He pointed out that SEMI is now called just that: SEMI—not the Semiconductor Equipment & Materials Institute. He stated that the next target industry to bring into SEMI's family would be MEMS. He stated that SEMI is truly a global organization and that all regional unit presidents report directly to him. Denny also pointed out that it is important to note that SEMI's board is composed entirely of CEOs and Chairmen of enterprises currently active in the industry. This allows them to commit, on the spot, their corporations to decisions made during board meetings.
Page 1 of 2
---
Suggested Items
12/05/2023 | Robert Erickson and Lorena Villanueva, IPC
About 200 kilometers (125 miles) north of Mexico City lies Queretaro, an area rich in history, with stone streets and public squares, and which twice has been the country's capital. But it's also quickly becoming a global capital of electronics manufacturing, especially aeronautics, and was the location for the first IPC Day Mexico this past June.
12/01/2023 | Nolan Johnson, I-Connect007
This week's news items taught me a few things I didn't know. For instance, there's news about the new equipment for THT work, governmental support for advanced packaging technologies, an upcoming webinar from iNEMI on counterfeits, an interview with U.S. Rep. Blake Moore, one of the sponsors of the bipartisan Protecting Circuit Boards and Substrates Act, and columnist Tim Haag, using Star Trek to illustrate why simplicity is, ahem, paramount.
11/30/2023 | PRNewswire
VPT, Inc., a HEICO company, VPT, Inc., a trusted provider of power conversion solutions for aerospace and defense, proudly announces its latest achievement of obtaining SAE AS9100 Revision D certification. SAE AS9100 Revision D enhances VPT's existing suite of certifications, including MIL-PRF-38534, MIL-STD-883, J-STD-001 (Space), IPC-A-610, and IPC-A-600, further cementing our commitment to excellence in quality and reliability.
11/29/2023 | TRI
Test Research, Inc. (TRI), the industry's leading provider of Test and Inspection systems for the electronics manufacturing industry, is pleased to announce the expansion of its Malaysian office, which opened in 2010.
11/29/2023 | Dana Korf -- Column: Dana on Data
November's issue of Design007 Magazine had an excellent theme that evolved around design simplification. There were exceptionally good articles about how to reduce over-constrained or needlessly complex designs. One significant time-consuming category is the creation of many design files and drawings which lead to lengthy creation and interpretation time along with the considerable time to resolve conflicting or erroneous information.