Books

Featured Books

pcb007 Magazine

Latest Issues

Current Issue

Finding Ultra

New demands on PCB fabrication, namely advanced packaging, ultra high density interconnect (UHDI), and new specialty materials, are converging, changing the landscape of our business. Is it time to start paying close attention to this convergence?

Developing a Strategy

A solid strategy is a critical part of success. This month, we asked some of the top industry leaders and business strategy "gurus" to share their thoughts on developing strategies.

Winning With TQM

In this issue, we explore how TQM has entered the DNA of continuous improvement disciplines, and the role leadership transformation plays in this. If you've ever competed against a TQM company, you understand their winning advantage.

Columns

Latest Columns

||| MENU
Stepping Up to Laser Processing for Flex, Part 2: Calculating and Optimizing Production
April 14, 2016 | Mike Jennings and Patrick Riechel, ESI
Estimated reading time: 1 minute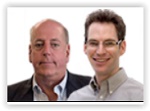 A Process of Continual Improvement
In Part 1 of this series, we discussed the advantages of adding flex laser processing to gain a competitive advantage. In Part 2 we will build on that discussion, looking at the ways you can optimize your flexible circuit laser processing to get the efficiencies that drive lower cost of ownership. When considering the cost associated with adding FPC processing, where do you look, what should you expect, and how can you control or minimize those costs?
Controlling Fixed costs
Aside from the obvious system purchase price and its associated depreciation expense, there are a variety of other—and less significant—fixed costs to consider. These can include system installation and personnel training costs, costs to qualify the system prior to running production, floor space allocation overhead allocation costs, as well as the costs related to upgrading facilities to meet the system's site requirements. We will discuss site preparation in Part 3.
Typical areas to watch for in laser system site requirements include electrical, vacuum, compressed air, environmental air, as well as temperature and humidity. Neglecting any of these can result in poor product yield, scrap, or even damage to and downtime on your valuable UV laser system. Poor electrical power quality and sporadic brownouts and blackouts often can result in unexpected system errors, yield issues, and scrap.
Extending System Longevity
Typical high-power UV lasers used for flex processing have lifespans ranging from 1–2 years, although those lifespans may be drawn out if the laser is not in 24/7 use or the laser powers used for processing are much lower than the system's work surface laser power specification.
Editor's Note: This article originally appeared in the March 2016 issue of The PCB Magazine.
---
Suggested Items
09/25/2023 | Alison James
"Electronics systems are at the heart of almost all modern technology. The performance and functionality of these systems have increased at breathtaking speed, chiefly as a result of advancements in semiconductor technology. Semiconductors do not function in isolation," writes Alison James, IPC senior director of government relations, in a 2023 report for the European Commission's Directorate General for Internal Market, Industry, Entrepreneurship. "These electronics systems feature prominently in key sectors like defence, aerospace, space, automotive, medical, and high-performance computing, but electronics are vital to every industry and are central to a variety of EU priorities, including the twin digital and green transitions and Europe's technological sovereignty."
09/25/2023 | StenTech
StenTech Inc., the leading multinational SMT Printing Solutions company, is pleased to announce plans to exhibit at the SMTA Guadalajara Expo, scheduled to take place Oct. 25-26, 2023 at the Expo Guadalajara in Guadalajara, Jalisco, Mexico.
09/22/2023 | Happy Holden, I-Connect007
Ever since high density interconnect (HDI) was created in 1982 by Hewlett-Packard to package its first 32-bit computer powered by a single chip, it has continued to evolve and provide the solutions for miniaturized products. The leading edge of HDI technology became the process used for organic flip-chip packaging for the semiconductor industry. The two distinct markets—IC substrates and product-system integration—are now colliding and utilizing the same ultra-HDI manufacturing processes.
09/21/2023 | Anda Technologies
Anda Technologies, a leading provider of fluid application and custom automated manufacturing equipment, is excited to announce its participation in SMTA Guadalajara, a premier event in the electronics manufacturing industry.
09/21/2023 | Scienscope International
Join Scienscope at the Guadalajara Expo and Tech Forum, where innovation knows no bounds.