Books

Featured Books

pcb007 Magazine

Latest Issues

Current Issue

The Registration Sweet Spot

Registration is underrated and underappreciated. The key is to ensure proper registration from layer to layer across the entire printed circuit board. It's a holistic process requiring anticipation, prediction, precise attention at each step, and detailed data tracking and monitoring.

High-reliability Fabrication

In this month's issue, our expert contributors discuss the latest in technologies, trends, complexities and resources regarding high-reliability fabrication.

Finding Ultra

New demands on PCB fabrication, namely advanced packaging, ultra high density interconnect (UHDI), and new specialty materials, are converging, changing the landscape of our business. Is it time to start paying close attention to this convergence?

Columns

Latest Columns

||| MENU
A Conversation with Walt Custer: Market Report
May 16, 2016 | Barry Matties, I-Connect007
Estimated reading time: 3 minutes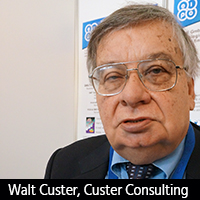 In a recent conversation, Walt Custer shared current market data and industry trends, detailing those market segments and regions that are currently seeing growth and those that are in decline. Walt also offered his interpretation of the data, which he uses to forecast the upcoming month.

Barry Matties: Walt, please begin with an update on the market. What do you think the industry needs to know about current market conditions?
Walt Custer: I think we're kind of at the bottom of this current down-business cycle. I'm seeing signs that things are improving, but they're not improving dramatically. The improvement depends on the region and also the product mix. The global purchasing managers' index, which I use as kind of an overall barometer, was basically at no growth in April. The economy right now is not growing, but if you look by country, the U.S. was expanding, Europe was expanding even more, and South Korea expanded a little bit. On the flip side, Japan, Taiwan, and China are still below water. Regionally it varies, and part of that is tied both to the economy and also the product mix that these countries produce.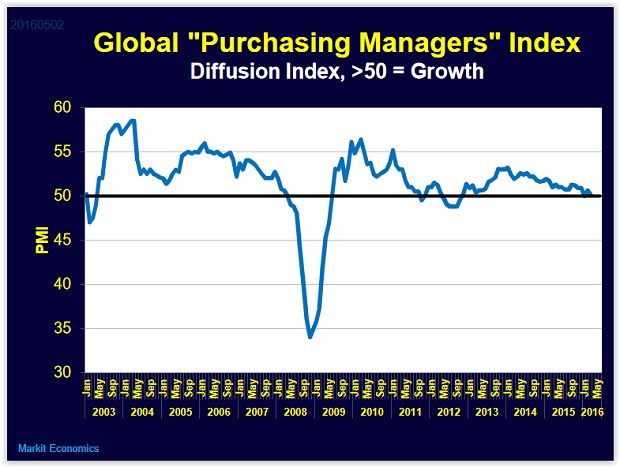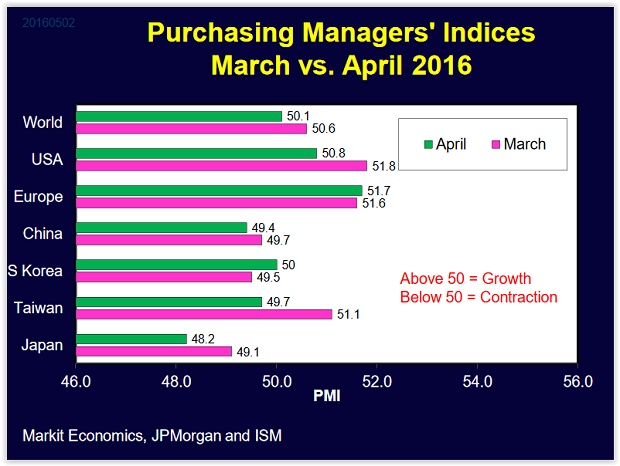 In the U.S., we've gotten some good news recently. Printed wiring board sales have rebounded in March. They were up about 10% both on shipments and bookings. Some of our end markets are doing better, like the instrument control, automotive electronics, and medical electronics markets. On the flip side, the volume markets which tend to be more Asia-centric are still struggling, and that includes communication equipment and cellphones. The smartphone market is kind of saturated, and that was one market that a lot of people were depending upon. Apple has seen that their strong growth has kind of curtailed. Related things like the storage industry and hard disk drives, for example, have been hit. Those end markets have been contracting, but on the flip side, the automotive market has been very strong, and instruments and controls and medical are doing better.
It's really a mixed bag right now, both regionally and product-wise. Fortunately it looks like we're at the bottom of the business cycle as I said, and it looks like we're coming out it. If you look at overall growth of electronic equipment, we're still down about 3.5% in the first quarter, but we appear to have hit the bottom and we're coming back up. As we look forward into the year, I think we're going to start seeing some growth by the mid to end of the year, which is encouraging.
I guess I would summarize it as A) a mixed bag, and B) at the bottom of the business cycle with some recovery in sight.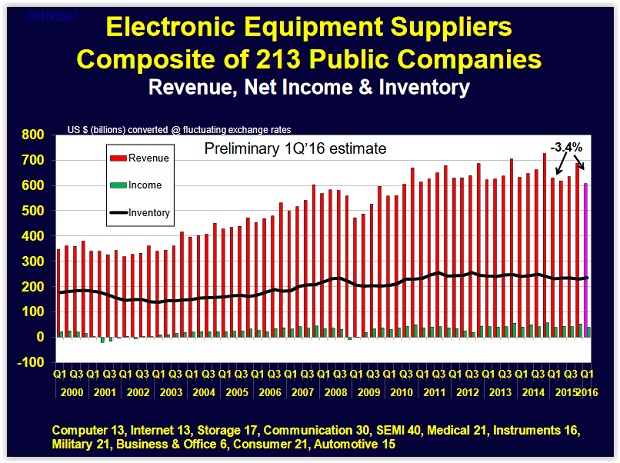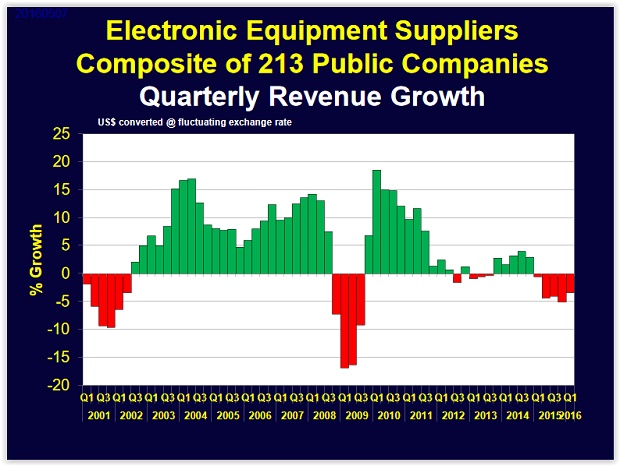 Page 1 of 2
---
Suggested Items
09/20/2023 | I-Connect007 Editorial Team
Panasonic's Darren Hitchcock spoke with the I-Connect007 Editorial Team on the complexities of moving toward ultra HDI manufacturing. As we learn in this conversation, the number of shifting constraints relative to traditional PCB fabrication is quite large and can sometimes conflict with each other.
09/19/2023 | Anaya Vardya -- Column: Standard of Excellence
In my last column, I discussed cutting-edge innovations in printed circuit board technology, focusing on innovative trends in ultra HDI, embedded passives and components, green PCBs, and advanced substrate materials. This month, I'm following up with the products these new PCB technologies are destined for. Why do we need all these new technologies?
09/18/2023 | ViTrox
ViTrox, which aims to be the world's most trusted technology company, is excited to announce that our trusted Sales Channel Partner (SCP) in Mexico, SMTo Engineering, S.A. de C.V., will be participating in SMTA Guadalajara Expo & Tech Forum. They will be exhibiting in Booth #911 from the 25th  to the 26th of October 2023,  at the Expo Guadalajara in Jalisco, Mexico.
09/18/2023 | Intel
Intel announced one of the industry's first glass substrates for next-generation advanced packaging, planned for the latter part of this decade.
09/18/2023 | Aidan Salvi -- Column: Facing the Future
I have been in and around circuit boards most of my life. I started 20 years ago in my family's PCB shop, leaving after a couple of years to start my own software company. About a year ago, I returned to the family business, and the first thing I noticed was that nothing had really changed. We were doing the same things in the same way as the day I left. After talking to several experts in the industry, I realized it was worse than that: The manufacturing of PCBs had not changed in 70 years.