Books

Featured Books

pcb007 Magazine

Latest Issues

Current Issue

Finding Ultra

New demands on PCB fabrication, namely advanced packaging, ultra high density interconnect (UHDI), and new specialty materials, are converging, changing the landscape of our business. Is it time to start paying close attention to this convergence?

Developing a Strategy

A solid strategy is a critical part of success. This month, we asked some of the top industry leaders and business strategy "gurus" to share their thoughts on developing strategies.

Winning With TQM

In this issue, we explore how TQM has entered the DNA of continuous improvement disciplines, and the role leadership transformation plays in this. If you've ever competed against a TQM company, you understand their winning advantage.

Columns

Latest Columns

||| MENU
Shengyi Technology names Hickman VP of OEM Marketing for North America
June 23, 2016 | Shengyi Technology
Estimated reading time: 1 minute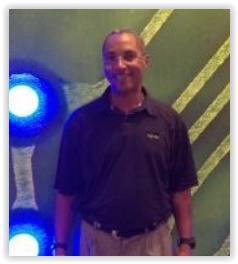 Fred Hickman has joined Shengyi Technology Co. as the VP of OEM Marketing for North America.  He will primarily focus on increasing sales of Shengyi's high speed digital (HSD) laminate and prepreg offerings.
"We are proud to have Fred joining the U.S. marketing team. A person of his caliber will be valuable as we expose the capabilities of Shengyi Technology to the OEM designers in the U.S.," stated Renxi Chen, President of Shengyi Technology Co., LTD.
Fred is an accomplished Marketing Manager with more than 20 years of experience calling on OEMs, EMS, ODMs and IDMs in the Semiconductor Industry. He worked 8 years at Isola and 15 years at Park (Neltec) in similar roles. Hickman was successful in increasing revenue significantly for both companies. 
Mike Muck, Director of Sales North America for Shengyi commented, "Fred is an excellent choice to complement the developing team responsible for North America and I look forward to working together to promote the Shengyi brand." 
About Shengyi Technology, Co.
Based in Dongguan since 1985, Shengyi Technology Co., Ltd. (formerly known as Guangdong Shengyi Sci. Tech Co., Ltd.), a public company, is joint-ventured by AVA International Ltd. (formerly known as Mica-AVA (Far East) International Limited), Dongguan Electronic Industry General Company and Guangdong Foreign Trade Imp. & Exp. Corporation. Shengyi manufactures FR-4, CEM-1, CEM-3 and Prepreg. Shengyi's products are mainly used for making single sided, double sided and multilayer printed circuits board, which are widely applied in mobile phone, automotive, telecommunication equipment, computers and higher-level electrical products.
---
Suggested Items
10/02/2023 | SEMI
Industry visionaries and experts will gather November 6-8 at the MEMS & Sensors Executive Congress (MSEC 2023) at the WIGWAM Resort in Phoenix, Arizona for insights into the latest trends and innovations in sensorization.
10/02/2023 | Gen3
Gen3, Global leader in SIR, CAF, Solderability, Ionic Contamination & process optimisation equipment, is pleased to announce the appointment of John Barraclough as the Head of Business Development.
10/02/2023 | KYZEN'
KYZEN, the global leader in innovative environmentally friendly cleaning chemistries, announced that Debbie Carboni, Global Product Line Manager - Electronics, will present as part of the Electric Vehicle (EV) panel during the IPC High Reliability Forum.
10/02/2023 | ACN Newswire
This joint effort is expected to strengthen the supply of NANOWEB® films and accelerate the growth of the transparent conductive film industry, offering new applications for the automotive and consumer electronics sectors, such as transparent film antennas, transparent film heaters, and transparent film electromagnetic shielding.
09/29/2023 | USPAE
In a major initiative to innovate how the Department of Defense (DoD) spurs commercial technology development, the U.S. Partnership for Assured Electronics (USPAE) and DoD launched a Defense Business Accelerator (DBX) to open doors for industrial base growth and stimulate private investment.