Books

Featured Books

pcb007 Magazine

Latest Issues

Current Issue

The Registration Sweet Spot

Registration is underrated and underappreciated. The key is to ensure proper registration from layer to layer across the entire printed circuit board. It's a holistic process requiring anticipation, prediction, precise attention at each step, and detailed data tracking and monitoring.

High-reliability Fabrication

In this month's issue, our expert contributors discuss the latest in technologies, trends, complexities and resources regarding high-reliability fabrication.

Finding Ultra

New demands on PCB fabrication, namely advanced packaging, ultra high density interconnect (UHDI), and new specialty materials, are converging, changing the landscape of our business. Is it time to start paying close attention to this convergence?

Columns

Latest Columns

||| MENU
Shengyi Technology names Hickman VP of OEM Marketing for North America
June 23, 2016 | Shengyi Technology
Estimated reading time: 1 minute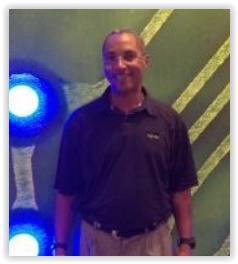 Fred Hickman has joined Shengyi Technology Co. as the VP of OEM Marketing for North America.  He will primarily focus on increasing sales of Shengyi's high speed digital (HSD) laminate and prepreg offerings.
"We are proud to have Fred joining the U.S. marketing team. A person of his caliber will be valuable as we expose the capabilities of Shengyi Technology to the OEM designers in the U.S.," stated Renxi Chen, President of Shengyi Technology Co., LTD.
Fred is an accomplished Marketing Manager with more than 20 years of experience calling on OEMs, EMS, ODMs and IDMs in the Semiconductor Industry. He worked 8 years at Isola and 15 years at Park (Neltec) in similar roles. Hickman was successful in increasing revenue significantly for both companies. 
Mike Muck, Director of Sales North America for Shengyi commented, "Fred is an excellent choice to complement the developing team responsible for North America and I look forward to working together to promote the Shengyi brand." 
About Shengyi Technology, Co.
Based in Dongguan since 1985, Shengyi Technology Co., Ltd. (formerly known as Guangdong Shengyi Sci. Tech Co., Ltd.), a public company, is joint-ventured by AVA International Ltd. (formerly known as Mica-AVA (Far East) International Limited), Dongguan Electronic Industry General Company and Guangdong Foreign Trade Imp. & Exp. Corporation. Shengyi manufactures FR-4, CEM-1, CEM-3 and Prepreg. Shengyi's products are mainly used for making single sided, double sided and multilayer printed circuits board, which are widely applied in mobile phone, automotive, telecommunication equipment, computers and higher-level electrical products.
---
Suggested Items
12/01/2023 | Silicon Mountain
Silicon Mountain, a leading electronic manufacturing company, is pleased to announce its participation in the 3rd Annual Idaho Manufacturing Industry Trade Show & Conference, hosted by the Idaho Manufacturing Alliance.
12/01/2023 | IPC
The Wiring Harness Manufacturer's Association (WHMA) is accepting nominations for three recognition awards — Hall of Builders, Hall of Fame and Volunteer Excellence.
12/01/2023 | SEMI
Aiming to reduce global semiconductor ecosystem carbon emissions, SEMI and the Semiconductor Climate Consortium (SCC) have created the Energy Collaborative (EC) to understand and clear roadblocks to the installation of low-carbon energy sources in the Asia-Pacific region.
12/01/2023 | Mycronic AB
Mycronic AB has received an order for an SLX mask writer from an existing customer in Asia. The order value is in the range of USD 5-7 million. Delivery of the system is planned for the second quarter of 2024.
11/29/2023 | HyRel
HyRel Technologies, a global provider of quick turn semiconductor modification solutions, is pleased to announce a strategic partnership with EQC Southeast as its manufacturers' representative.