Books

Featured Books

pcb007 Magazine

Latest Issues

Current Issue

The Registration Sweet Spot

Registration is underrated and underappreciated. The key is to ensure proper registration from layer to layer across the entire printed circuit board. It's a holistic process requiring anticipation, prediction, precise attention at each step, and detailed data tracking and monitoring.

High-reliability Fabrication

In this month's issue, our expert contributors discuss the latest in technologies, trends, complexities and resources regarding high-reliability fabrication.

Finding Ultra

New demands on PCB fabrication, namely advanced packaging, ultra high density interconnect (UHDI), and new specialty materials, are converging, changing the landscape of our business. Is it time to start paying close attention to this convergence?

Columns

Latest Columns

||| MENU
Isola Names Ken Rizvi CFO
August 16, 2016 | Isola
Estimated reading time: 1 minute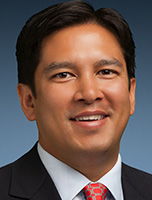 Isola announced that it has appointed Ken Rizvi as Chief Financial Officer, effective immediately. Rizvi succeeds Interim CFO Donald Colvin, who will continue to serve on Isola's board of directors, a position he has held since 2010.
Jeff Waters, Isola's CEO said, "We look forward to Ken joining Isola at this exciting time in the company's operational and financial transformation. His industry background and previous senior leadership roles in the technology industry make him distinctly qualified to serve as our Chief Financial Officer."
Rizvi joins Isola from Micron, where he served as vice president of finance and corporate treasurer. Prior to Micron, Rizvi was treasurer and vice president of finance at ON Semiconductor. He also served as an associate with Technology Crossover Ventures, a leading private equity and venture capital firm focused on growth technology companies, and as an investment banker at Morgan Stanley in New York City and Menlo Park, California.
Rizvi holds an MBA from the W.P. Carey School of Business at Arizona State University and a Bachelor of Science degree in Economics from Yale University.
About Isola
Isola, headquartered in Chandler, Arizona, is focused on designing, developing, manufacturing, and marketing copper-clad laminates and dielectric prepregs used to fabricate advanced multilayer printed circuit boards. The company's high-performance materials are used in sophisticated electronic applications in the communications infrastructure, computing/networking, military, medical, aerospace and automotive industries. For more information, visit our website.
---
Suggested Items
11/13/2023 | Global Newswire
The "Global Copper Clad Laminates Market (by Type, Application, Reinforcement Material, & Region): Insights and Forecast with Potential Impact of COVID-19 (2023-2028)" report has been added to ResearchAndMarkets.com's offering.
11/07/2023 | SCHMID Group
The SCHMID Group, a global solution provider for the high-tech electronics, photovoltaics, glass and energy systems industries, will be exhibiting at productronica in Munich from November 14 – 17, 2023.
11/01/2023 | Alex Stepinski, Stepinski Group
The topic of intrinsic copper structure has been largely neglected in discussions regarding the PCB fabrication quality control process. At face value, this seems especially strange considering that copper has been the primary conductor in all wiring boards and substrates since they were first invented. IPC and other standards almost exclusively address copper thickness with some mild attention being paid to surface structure for signal loss-mitigation/coarse properties. 
10/26/2023 | Andy Shaughnessy, Design007
At PCB West, I sat down for an interview with John Andresakis, the director of business development for Quantic Ohmega. I asked John to update us on the company's newest materials, trends in advanced materials, and the integration of Ticer Technologies, which Quantic acquired in 2021. As John explains, much of the excitement in materials focuses on laminates with lower and lower dielectric constants.
10/25/2023 | Preeya Kuray -- Column: Material Insight
Printed circuit board (PCB) reliability testing is generally performed by exposing the board to various mechanical, electrical, and/or thermal stimuli delineated by IPC standards, and then evaluating any resulting failure modes. Thermal shock testing is one type of reliability test that involves repeatedly exposing the PCB test board to a 288°C pot of molten solder for a specific time (typically 10 seconds) and measuring the number of cycles it takes for a board's copper layer to separate from the organic dielectric layer. If there is no delamination, fabricators can rest assured that the board will perform within expected temperature tolerances in the real world.