Books

Featured Books

design007 Magazine

Latest Issues

Current Issue

Simplification

On the subject of simplification, our expert contributors explain how to design PCBs without making them complex and over-constrained—whatever the level of technology. In addition, we discuss the effect your decisions and tradeoffs have on design complexity.

The Standards of Design

Our expert contributors discuss how PCB designers can utilize standards to save time and money, not to mention frustration. We also spotlight the newly updated version of the IPC Checklist, a handy guide that illustrates which standards cover which topics, from front-end design through assembly.

Rigid-flex: Designing in 3D

In this month's issue, our expert contributors share their best tips, tricks and techniques for designing rigid-flex circuits. If you're a rigid board designer considering moving into the 3D world of rigid-flex, this issue is just what the doctor ordered!

Columns

Latest Columns

||| MENU
Physics, Electrical Engineering, and PCB Design
December 20, 2022 | Tamara Jovanovic, Happiest Baby
Estimated reading time: 2 minutes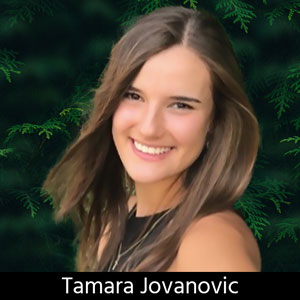 When I was a sophomore in college, I had an amazing professor for Physics II: Electricity and Magnetism. He made a series of complex topics fun to learn, and his personality and way of teaching were almost tailor-made for the way I like to learn. He explained new concepts through practical examples, and always kept students engaged throughout the class, making sure everyone understood the lectures. Physics II was an engineering prerequisite, and I didn't mind taking the class since I really enjoyed the material. However, I did find myself wondering a few times, "Will I ever use any physics in real life?"
It turns out that the answer to the question was yes. Through the rest of my undergrad and my master's program, I have used physics more than just occasionally. To put it plainly, physics is essentially the study of how everything works, and it is everywhere around us. Without realizing it, we use physics while doing simple tasks around the house. The laws of physics describe everything around us, from opening a jar, using our phones, and ironing clothes, all the way to understanding how the human body works, driving a car, natural disasters, and electronics manufacturing.
Electrical engineers use the laws of physics and mathematics to convert electrical energy and power into a circuit, device, or system. Whether it's semiconductors, circuit design, power distribution, grounding, or shielding, physics is woven through electrical design, and it helps solve complex problems even when we don't realize it.
Any circuit board design is a process. In my job, the very first step in PCB design is board planning with mechanical engineers. There is usually a specific industrial design that is established as baseline, and we have to work around that when incorporating mechanics and electronics. We discuss critical components and parts, their size and potential location, and we make decisions on where they could be placed, as well as how specific features of the product can be implemented and executed. We also have to ensure that board shape and size can house all the components and circuits that need to be implemented. In the meantime, I start working on board schematics and design validation.
Physical strain on the PCB is another aspect of my job that involves physics. Engineers must select the optimal location for mounting and locator holes on the board. Mechanical engineers perform simulations to make sure that they aren't putting unnecessary strain on the board and ensure the board doesn't get damaged during assembly into the product. Once mounting hole locations are identified and the schematic is completed, an electrical/layout engineer can start working on layout.
To read this entire article, which appeared in the November 2022 issue of Design007 Magazine, click here.
---
Suggested Items
11/21/2023 | iNEMI
iNEMI Packaging Tech Topic Series Webinar, LSI/PKG/PCB Co-Design to Support 3D-IC/Chiplet Design will be held on November 28, 2023, by guest speaker Kazunari Koga, Zuken Inc.
11/16/2023 | Keysight Technologies, Inc.
Keysight Technologies, Inc. expanded the simulation capabilities in its Electronic Design Automation (EDA) software suite to include electro-thermal simulation for the Tower Semiconductor SiGe Power Amplifier (PA) process.
11/16/2023 | John Watson -- Column: Elementary, Mr. Watson
William of Ockham was a significant figure in medieval philosophy who lived from 1285 to 1347 and was an English Franciscan friar, philosopher, and theologian. William of Ockham is most famously known for formulating the principle of Occam's Razor, also known as the principle of parsimony. In simple terms, Occam's Razor is a problem-solving rule suggesting that when you have multiple possible explanations, the simplest one is usually the best. The most straightforward solution that fits all the facts without adding extra assumptions or complications.
11/15/2023 | Martyn Gaudion -- Column: The Pulse
Albert Einstein said, "Everything should be made as simple as possible, but not simpler." Whilst his words were aimed at those describing complex theory in the simplest way possible, but not so simplified that key information is lost—a process which the media is often criticised for as "dumbing down" information. However, from an engineering perspective, if a design can be engineered to perform the required application in a simpler or more economic way than previously then simplification is truly a valuable goal.
11/14/2023 | Cadence Design Systems, Inc.
Cadence Design Systems, Inc. announced a collaboration with Autodesk to provide solutions that accelerate intelligent system design leveraging Autodesk Fusion and Cadence® PCB solutions.