Books

Featured Books

design007 Magazine

Latest Issues

Current Issue

Simplification

On the subject of simplification, our expert contributors explain how to design PCBs without making them complex and over-constrained—whatever the level of technology. In addition, we discuss the effect your decisions and tradeoffs have on design complexity.

The Standards of Design

Our expert contributors discuss how PCB designers can utilize standards to save time and money, not to mention frustration. We also spotlight the newly updated version of the IPC Checklist, a handy guide that illustrates which standards cover which topics, from front-end design through assembly.

Rigid-flex: Designing in 3D

In this month's issue, our expert contributors share their best tips, tricks and techniques for designing rigid-flex circuits. If you're a rigid board designer considering moving into the 3D world of rigid-flex, this issue is just what the doctor ordered!

Columns

Latest Columns

||| MENU
DFM 101: Cost Driver Summary
June 8, 2023 | Anaya Vardya, American Standard Circuits
Estimated reading time: 1 minute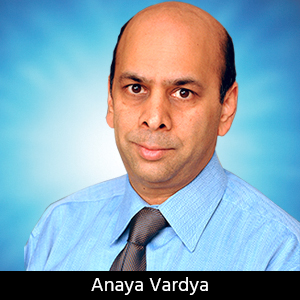 Introduction
One of the biggest challenges facing PCB designers is in not understanding the cost drivers in the PCB manufacturing process. We will wrap up this DFM series with a summary of cost drivers that impact delivery, quality, and reliability. It is categorized by low-, medium-, and high-cost adders.
Low-cost Adders (< 10% board cost)
Complex routing and scoring mean a small increase in process time, but a process is still required which will be driven by NC programming; it may limit tool life as a function of diameter. Thicker or thinner PWBs (>0.093", <0.030") means a material cost variation but it is minimal. Via plug or button print requires a small process change to the screen-print mask dot.
Medium-cost Adders (10–25%)
Regarding drilled hole quantity, there is a cost adder for high-density design-driven hole count and process time. With smaller drilled hole size, the small drill diameter (<0.010") limits throughput and stack height.
Embedded resistors with Ohmega/Gould technology will need additional core testing and finished board verification. Non-FR-4 materials, like PTFEs, can be 10 to 20 times the FR-4 cost, and material cost is generally 25–50% of the board cost. Edge plating will have additional processes required prior to plating.
To read this entire article, which appeared in the May 2023 issue of Design007 Magazine, click here.
---
Suggested Items
12/04/2023 | Dan Beaulieu -- Column: It's Only Common Sense
Effective problem solving is a crucial skill in both personal and professional life. Whether you're dealing with a complex business challenge or a personal dilemma, a systematic approach can help you find viable solutions. The way you act as a company is determined by the way you solve problems. True leaders are defined by the way they solve problems. As I've said many times, great long-lasting customer relationships are forged by the way they come together as a team to solve problems.
11/30/2023 |
The goal of the collaboration is to promote the standardization of post-quantum cryptography.
11/30/2023 | BUSINESS WIRE
Nordson Electronics Solutions, a global leader in electronics manufacturing technologies, is pleased to announce the release of the new ASYMTEK Select Coat® SL-1040 conformal coating system.
11/30/2023 | Tom Kastner -- Column: Punching Out!
For sellers, the whole process is relatively simple: They may say it's not just about the money, but in truth, it is. Sellers also want a quick process, most of their money upfront, and a reasonable expectation that any deferred compensation will actually be paid. They're usually concerned that the buyer will take good care of their employees, customers, suppliers, and other stakeholders, and that the seller's responsibilities after closing, if any, be acceptable. But what do buyers expect? A lot.
11/30/2023 | Tim Haag -- Column: Tim's Takeaways
I am, at heart, a die-hard "Star Trek" fan. When I was a kid, I was all about phasers, warp drive, and cool stuff like that. However, these days, I tend to put a higher value on production and storytelling. But like any fan (I'm avoiding "Trekkie" because, frankly, it's kind of embarrassing), I have certain moments from the hundreds (if not thousands) of hours filmed for the various TV shows and movies that are among my favorites. One of those moments is in "Star Trek III, The Search for Spock," when our heroes steal the Starship Enterprise from space dock.