Books

Featured Books

pcb007 Magazine

Latest Issues

Current Issue

The Registration Sweet Spot

Registration is underrated and underappreciated. The key is to ensure proper registration from layer to layer across the entire printed circuit board. It's a holistic process requiring anticipation, prediction, precise attention at each step, and detailed data tracking and monitoring.

High-reliability Fabrication

In this month's issue, our expert contributors discuss the latest in technologies, trends, complexities and resources regarding high-reliability fabrication.

Finding Ultra

New demands on PCB fabrication, namely advanced packaging, ultra high density interconnect (UHDI), and new specialty materials, are converging, changing the landscape of our business. Is it time to start paying close attention to this convergence?

Columns

Latest Columns

||| MENU
Isola Changing With the Times
June 29, 2023 | I-Connect007 Editorial Team
Estimated reading time: 14 minutes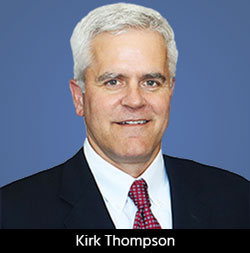 For the past several months, we've been doing "bank builds" at all our factories, building up the inventory levels at TCT and EMX, so we don't anticipate any disruptions to the customer. The inventory will be at TCT and EMX. There is a transition subgroup between Insulectro and Isola to ensure all customers are taken care of. Obviously, it behooves both entities to ensure a smooth transition. We don't want to have any mishaps or customers struggling because of this transition. That plan continues through the expiration of the contract.
Mirshafiei: When we looked at enhancing our go-to-market strategy in the U.S., we were told by customers that they value our technical collaboration. As we looked forward, it was understood that we should partner with a company that demonstrates technical capability, credibility, and who complements our product offerings with a very focused approach. We believe customers select Isola base materials because they value Isola's technical capability along with our products, and our representative needs to demonstrate a similar capability. 
Furthermore, we acknowledged the importance of close proximity to our customers. A joint investment with TCT and EMX to place and expand facilities around the United States would be necessary to remain local to our customers. 
Kelly: One of Isola's competitive differentiators is solving technical problems with our customers. Isola is not a commodity player. That's why TCT complements us on the West Coast and in the middle of the United States. TCT controls the majority share of the cutting tool market, and when we met with them two years ago, we realized very quickly that they spend a lot of time working with both fabricators and OEMs to ensure that their equipment can solve technical needs. That's where we found our niche as well, and why it's such a nice partnership. The two companies working together will benefit the fabricators and the OEMs. That's really a nice complement for both companies.
Matties: Kirk, share with us a bit of your background, and where you see technology today and into the future.
Kirk Thompson: I worked at Dow and DuPont for 25 years primarily in electronic materials. Most recently, I led the global technology organization for advanced packaging technology. After that, I joined MITRE Engenuity to develop strategies around CHIPS Act implementation within the U.S. Most recently we published a position paper, which was a blueprint for the NSTC and NAPMP1.
I'm commenting on this because if you think about technology moving forward around this industry, one of the trends is in moving to smaller feature sizes. As electronics become increasingly dense, there's a commonality: You must make things smaller, have tighter connections, and work through reliability for those connections. Essentially PCB technologies and advanced packaging technologies are converging. When the opportunity at Isola arose, I was excited to help both this industry and Isola create technology that's very relevant, especially to smaller feature sizes and dense materials. 
There's also a need to onshore technology for PCBs and IC substrates. Again, that's consistent with looking toward more features, smaller feature sizes, and developing the technology that allows you to do that. 
If we look at the macro trends throughout the industry, we're moving toward more resilient supply chains. One component to develop a resilient supply chain is onshoring, something that's not unique to the United States. Companies need to have a secure supply chain, which includes local access to materials, equipment, and processes. In the U.S. advanced packaging and PCB substrates markets, we've let market share move toward other regions. There's a need to reduce the risk profile to critical infrastructure, defense, and general commercial business. We utilize packaging technology and develop U.S.-based opportunities to improve the overall supply situation. The disruption of onshoring is happening now, and it is creating a real opportunity. While it's very difficult to battle incumbency, onshoring is creating a disruption in established supply chains and there is a need for new technology and products. The time is right for us to do that.
Matties: Your competitors are pursuing that space as well, though. What separates you?
Thompson: I think competition is a good thing. What separates Isola is ecosystem engagement, strong established customer partnership, and advanced technology for high speed and high frequency applications. We're the right size to be agile; we can move quickly toward new opportunities. 
Johnson: I'm very interested in Isola's take on where advanced packaging is going in the U.S.
Thompson: Advanced packaging can be viewed through a number of different lenses. One lens is critical onshoring-a big gap that exists today. There is opportunity with the investment in the semiconductor space, investments are ongoing which will increase the capacity in the U.S. to produce advanced chips-packaging/PCBs are behind, but we need to catch up. We need to implement a resilient supply chain that includes packaging, PCBs and advanced substrates infrastructure has to be put in place; it doesn't exist today. 
There are two components: First is the really important step of establishing U.S. onshore infrastructure required to convert those chips to the critical devices; second is developing new, state of the art packaging technology with manufacturing in mind, such that we can create products that can be produced in the U.S. more cost effectively. We spend more R&D dollars in the U.S. than any other country. Ultimately those dollars are scaled in other regions and become commercial products. We have to change that. 
So, we must look toward next generation technology within the U.S. There are a lot of really good ideas on how to do that with chip designs. How would those be produced in the United States? Automation becomes an important component because of the labor disadvantages within the U.S. It's important to think about technology through the lenses of manufacturing and cost. 
For us, IC substrates are becoming really attractive. They are moving to much smaller feature sizes, which means you're now working with sophisticated equipment suppliers and need to optimize the system vs a component.. Delivering low loss materials for IC substrates is an opportunity to both enable supply to critical defensee applications as well as gain momentum from a commercial standpoint. 
Johnson: Based on what you've just shared, there is a significant need for additional manufacturing infrastructure to support advanced packaging in the U.S. How do you see Isola's role in helping affect that growth?
Thompson: That's a great question and I will answer it both from a product standpoint and as a company which can pull together partners. Partners are a big challenge. Approximately 3 of the advanced packaging market share today is in the U.S. To develop technology that's best in class, we have to identify partners with similar cultures and goals. Together we can create an ecosystem of innovation to develop breakthrough technologies. I think the U.S. does a good job with collaboration and partnerships. The CHIPS Act enables new connections; companies are incentivized to work together, innovate, and create a system which truly is innovative and best in class. 
Developing new material for a new application is challenging. If you do that work isolated from an equipment supplier designing the capital equipment, then you might develop materials that won't be useful to anybody in the industry. If, however, you have a partnership with other equipment suppliers, you can partner to achieve those features that we couldn't achieve on our own. 
Finally, from a product standpoint, we have technology that's very relevant. We have the base technology, which we are looking to modify, to allow for a new supply of advanced substrate materials to this industry. We can quickly leverage some of that capability with additional investment. 
Matties: Sean, tell me what's most exciting for you in this new role as Isola president?
Mirshafiei: It's exciting that we're able to realize some of these developments in IC substrate applications. Those same types of materials also address some of the unmet technical needs for traditional printed circuit boards. I'm approaching this role from a technical standpoint, understanding the market rather than chasing it. 
I've had the chance to work for other companies, laminate suppliers in this industry, as well as chemists and chemistry suppliers, which have supplied both semiconductor applications and printed circuit boards. There's a lot to learn elsewhere-good practices that would be beneficial to Isola. 
As a supplier in this space, we have an opportunity to introduce some of these adaptations from IC substrates into the markets we currently serve, and solve those unmet technical needs. 
Matties: Travis, do you want to wrap this up with some closing thoughts?
Kelly: This is an exciting time. There are always unintended consequences; we don't have a crystal ball. But we do have a pretty good understanding of where we think the microelectronics industry is heading from a domestic as well as an international standpoint. By being methodical, diligent, and by pressure-testing our assumptions over the last two years, we're aligning ourselves properly for the next 10 years, both domestically and globally. We'll continue to evolve as a company. Everyone puts a plan down on paper, and it's only as good as the day it's written. If you were to rewind to a couple years ago, very few people would have predicted a global pandemic or geopolitical tension. There will always be the need for flexibility and for a robust process that can quickly adapt. With the way we've aligned ourselves to what we see happening, I'm very bullish on where we're headed as an industry, as well as where we're headed as a company.
Matties: Great. Well, gentlemen, thank you so much.
References
"Creating an Enduring National Resource," by Mitre Engenuity, March 15, 2023, SemiconductorEngineering.com.
Page 2 of 2