Books

Featured Books

pcb007 Magazine

Latest Issues

Current Issue

The Registration Sweet Spot

Registration is underrated and underappreciated. The key is to ensure proper registration from layer to layer across the entire printed circuit board. It's a holistic process requiring anticipation, prediction, precise attention at each step, and detailed data tracking and monitoring.

High-reliability Fabrication

In this month's issue, our expert contributors discuss the latest in technologies, trends, complexities and resources regarding high-reliability fabrication.

Finding Ultra

New demands on PCB fabrication, namely advanced packaging, ultra high density interconnect (UHDI), and new specialty materials, are converging, changing the landscape of our business. Is it time to start paying close attention to this convergence?

Columns

Latest Columns

||| MENU
Estimated reading time: 6 minutes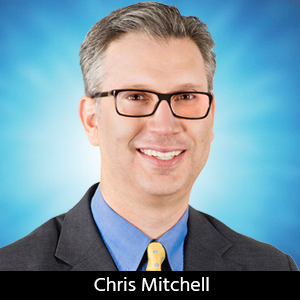 July 14, 2023
The Government Circuit: IPC Advancing Silicon-to-Systems With Government Leaders
It always sounds cliché, but it's hard to believe we're already into the second half of 2023. Since the start of the year, IPC has been working with partners in the United States and Europe to find opportunities that put CHIPS Act legislation into effect in both regions. The EU's recent approval of an "Important Project of Common European Interest" represents a significant step toward bringing the silicon-to-systems value chain back to the region. In the U.S., we've been busy in Congress advocating for funds under the Defense Production Act to support the PCB sector and its designation as a national security interest.
IPC also tackled two of the biggest issues facing organizations of all sizes: workforce recruitment and retention, and sustainability. New resources, including a book from IPC's CEO and a sustainability white paper, provide insights for electronics manufacturing companies of any size.
Let's have a closer look.
At IPC's Urging, European Commission Takes Closer Look at EMS, PCB Sectors
In June, Dr. Hans-Peter Tranitz IPC's senior director for solutions, and Alison James, senior director of government relations in Europe, gave a presentation on the state of the European EMS and PCB sectors to the European Commission's Directorate General for Internal Market, Industry, Entrepreneurship and SMEs (DG GROW). The presentation was an outcome from IPC's April meeting that brought together government leaders and the key segments of the electronics industry to press for an EU strategy to strengthen silicon-to-systems innovation and manufacturing.
The DG GROW dialogue included key industry stakeholders at leading companies in the renewable energy, aerospace/defense, automotive, and industrial sectors. It was a productive discussion on what a strong silicon-to-systems strategy looks like and why it is needed to meet key EU priorities.
They addressed the issue of R&D funding for PCB and EMS capabilities, supporting capital investments for manufacturing, strengthening workforce development, and resolving disparate trade treatment that discourages domestic sourcing of electronics. 
IPC, together with its members and partners, will continue to work with the European Commission on these issues in the coming weeks and months.
EC Approves Multibillion-Euro Microelectronics Investment Project
Our work with EU leaders showed progress in June when the European Commission approved an "Important Project of Common European Interest (IPCEI)," a multi-national project designed to support research, innovation, and "first industrial deployment" of microelectronics and communication technologies across the value chain.
This was a major step forward to revitalizing the industry in the EU. IPCEIs are multinational EU projects designed to address important market challenges with public funding and coordination. This IPCEI, submitted by 14 EU member states, will provide up to €8 billion in public funding, which is expected to unlock an additional €13.7 billion in private investments. Contact Alison James, alisonjames@ipc.org, for the more information.
Electronics Industry Leaders Call on Congress to Support $100M in PCB Sector Funding
In the U.S., we worked with senior executives of 26 electronics manufacturing companies from across the United States who called on Congress to support robust funding for reinvigorating the PCB manufacturing sector.
In a pair of letters sent in June to the heads of the Appropriations Committees and Defense Appropriations Subcommittees in the House and Senate, the executives urged that $100 million be allocated in Fiscal 2024 to implement President Biden's recent "presidential determination" under Title III of the Defense Production Act stating that rebuilding the PCB sector is critical to U.S. national security.
The funding also would advance the goals of the CHIPS and Science Act, which aims to ensure the autonomy and resiliency of the U.S. supply chain for semiconductors and advanced electronics.
The letter was a strong show of unity across the industry demonstrating how a $100 million appropriation in FY2024 would address the industrial base vulnerabilities related to PCB fabrication and semiconductor packaging.
We also continue to work with Reps. Blake Moore (R-UT) and Anna Eshoo (D-CA) for legislation that would boost PCB production in the United States. In May, they reintroduced the Protecting Circuit Boards and Substrates Act to incentivize purchases of domestically produced PCBs as well as support industry investments in factories, equipment, workforce training, and research and development.
IPC Hosts UK EMS Meeting
Back over in Europe, IPC President of Europe Sanjay Huprikar kicked off IPC's annual meeting of British EMS companies in London on June 15with a packed agenda that included presentations from Dieter Weiss of IN4MA, a provider of market statistics and analyses for the EMS industry; Shawn DuBravac, IPC's chief economist; and Colin Cupitt, head of engineering at BAE, who provided an update on sustainability issues. IPC Senior Director of European Operations Philippe Leonard facilitated a discussion on the industry's pressing workforce needs, and I addressed the industry's policy priorities.
At the meeting we agreed that the UK EMS industry needs to raise its profile and bolster its engagement with government leaders on issues including workforce, R&D, trade, and capital investment. We identified several near-term opportunities to ramp up the industry's government relations activities in the UK. To get involved, please reach out to Sanjay Huprikar, sanjayhuprikar@ipc.org, or Philippe Leonard, philippeleonard@ipc.org.  
IPC Chief Technologist Council Publishes Sustainability White Paper
In light of the growing need to understand and address environmental sustainability challenges in the electronics manufacturing industry, the IPC Chief Technologist Council recently published a white paper, "Electronic Design and Manufacturing Sustainability," that serves as an educational primer and a guide to further action for electronics manufacturing companies. 
The paper gives an overview of eight sustainability topics that affect the electronics industry, from product lifecycle assessment to data management and carbon footprints. The report also covers several changes needed to help the industry move in a more sustainable direction while also discussing barriers and pitfalls on the road to sustainability. The paper provides more than 30 useful online references.  
Visit IPC's Sustainability for Electronics website to download the paper.
IPC Chief Publishes Book on Workforce Development
If you haven't seen it yet, IPC President and CEO Dr. John W. Mitchell recently published Fire Your Hiring Habits: Building an Environment that Attracts Top Talent in Today's Workforce. John reframes "The Great Resignation" as a "Great Reprioritization" on the part of workers, and more importantly, a "Great Reimagining" for leaders. He addresses how to shake up the hiring status quo, attract and retain top talent, and create a more inclusive work environment. Proceeds benefit the IPC Education Foundation to help support careers in the electronics manufacturing industry. 
GR Team Needs Your Company's Input about PFAS Use
On another front, IPC is continuing to gather data and information from industry about the use of PFAS chemicals in anticipation of a proposed universal ban on PFAS in the EU. A six-month open consultation on the European Chemical Agency's proposed restriction on PFAS chemicals will end in September.
Thank you to those who have already taken the survey that IPC sent at the end of May. But we could still use more insights and experiences from the industry. A lack of industry data could result in limited or no advocacy by IPC, which in turn could result in few or no exemptions to the PFAS restriction. Please ask someone in your company to fill out the survey as we are developing our advocacy strategy on behalf of industry, or contact Suhani Chitalia, suhanichitalia@ipc.org.
As you can see, we expect the second half of the year to be just as busy as the first. Thanks to all our industry friends for working with us to bring these vital issues to light.
Chris Mitchell is IPC's VP of global government affairs. Contact him at ChrisMitchell@ipc.org.