Books

Featured Books

design007 Magazine

Latest Issues

Current Issue

Odd Geometries

In this issue, we discuss some of the challenges, pitfalls and mitigations to consider when designing non-standard board geometries. We share strategies for designing odd-shaped PCBs, including manufacturing trade-offs and considerations required for different segments and perspectives.

Simplification

On the subject of simplification, our expert contributors explain how to design PCBs without making them complex and over-constrained—whatever the level of technology. In addition, we discuss the effect your decisions and tradeoffs have on design complexity.

The Standards of Design

Our expert contributors discuss how PCB designers can utilize standards to save time and money, not to mention frustration. We also spotlight the newly updated version of the IPC Checklist, a handy guide that illustrates which standards cover which topics, from front-end design through assembly.

Columns

Latest Columns

||| MENU
Mil/Aero Design: Not Just Another High-Rel Board
July 25, 2023 | Andy Shaughnessy, Design007 Magazine
Estimated reading time: 4 minutes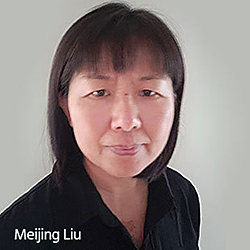 Meijing Liu, CID+, is a senior PCB designer for Microart Services, an EMS company in Markham, Ontario, Canada. She recently took a six-week military/aerospace PCB design class from IPC's Kris Moyer, and she was surprised at how much content she was able to absorb in such a short time. I spoke with Meijing and we discussed some of her takeaways from the class, and how it has inspired her to pursue more design education in the future. 
Andy Shaughnessy: Meijing, tell me a little bit about your background. How did you get into electronics and PCB design? 
Meijing Liu: My educational background is engineering. I have a degree in electronics engineering. I worked in China for more than five years as an engineer. But after I came to Canada, there were no opportunities for me as an engineer.
Then I found this job at Microart through the help of a work placement program. I started working here, and now I've been at Microart for more than 20 years doing PCB design. I always focused on PCB design, and I really like designing boards. The company started out as a design house, but now we offer a lot of assembly services too. Design is an art, which I think is why they named the company Microart. 
Shaughnessy: What do you like about designing boards?
Liu: It's interesting, and as I said, PCB design is art. Also, it's almost like a puzzle. With the same schematic and mechanical drawing, 100 designers can create 100 different designs, and the designs will act differently. I always try to find the best fit for each design with all of the considerations, like DFM, DFA, DFT, signal integrity and power integrity. You start with a schematic, and it's up to you to make it all work. But if you just connect things, you can create a lot of noise.
Shaughnessy: Now, you recently took "PCB Design for Military and Aerospace Applications," an advanced design class presented by Kris Moyer with IPC. Tell me about the class. 
Liu: Kris was very inspirational. He explains everything clearly, and he really has a lot of design knowledge. Kris can always go deeper. The class I took focused on designing for military and aerospace, but it's not limited to just that. What we learned in that class can be used everywhere. Kris also covered manufacturing and assembly, and that really refreshed my memory. I know how to do design and do it well, but sometimes I think I lack the theory that I need. Kris was fun, too. 
Another reason why I enjoyed his class: Kris taught me how to use Altium Designer. IPC provided Altium software, but I'd never used it. In the past, I've mainly used OrCAD and PADS. I tried to master it and do my homework, but I had a lot of questions. I didn't have the time to go through all the menus in such a short time. I sent Kris all of my questions, and he booked an extra hour to go through my questions with me. Kris also answered students' questions before and after class. He helped me learn Altium and I really appreciate it. I not only learned a lot about designing military and aerospace boards, but he also taught me Altium. I use it all the time now. I had one longtime customer who switched to Altium last September, and I couldn't do their designs at the time. But after I learned Altium from this class, I reached out to my customer and started working with them right away. 
Shaughnessy: What parts of this class really stood out for you? 
Liu: We learned so much that it's difficult to say. I took about 210 pages of notes. We spent a lot of time talking about designing for acceleration and high-frequency vibration, and tips for designing the best stackup when vibration is an issue. I also updated my knowledge regarding copper thieving. Much like etchback and inner layer copper balance, some companies may still list copper thieving as a design and manufacturing requirement, but with the latest PCB processes, copper thieving requirements are not necessary now. We focused on quite a few DFM concepts-simple things like mounting holes. But stackup is a big part of aerospace electronics. 
The class was so inspiring. I learned so much that it made me start thinking about my career in the future. Now I'm a designer, but maybe later in life, I could work as a consultant and do more planning, and not just PCB design. I will probably take another class from Kris in the future. He's a really good instructor. I learned a lot in his class. 
Shaughnessy: Are you seeing more designers and design engineers coming into the industry? A lot of them are retiring, or they have their eye on retiring. 
Liu: Yes, a lot of them retiring. Some of the new designers may have electronic engineer degrees, but they didn't learn PCB design in school, so they don't know the properties of the PCBs and how PCB properties affect the signals. They lack knowledge of the PCB manufacturing, assembly and testing processes. The older designers learned all of their knowledge through many years of work. Becoming a good designer requires dedication to learning in order to stay up to date with the latest technologies for PCB manufacturing and assembly. They don't really understand as much as the older designers. The new designers don't know much about manufacturing, and they don't realize that you have to dedicate yourself to learning and staying up to date with PCB design. A lot of young engineers don't understand design; they have good ideas, but they don't really understand PCB design yet.
Shaughnessy: Well, it's been great talking to you, Meijing.
Liu: Thank you, Andy! I enjoyed it.
---
Suggested Items
11/13/2023 | Global Newswire
The "Global Copper Clad Laminates Market (by Type, Application, Reinforcement Material, & Region): Insights and Forecast with Potential Impact of COVID-19 (2023-2028)" report has been added to ResearchAndMarkets.com's offering.
11/07/2023 | SCHMID Group
The SCHMID Group, a global solution provider for the high-tech electronics, photovoltaics, glass and energy systems industries, will be exhibiting at productronica in Munich from November 14 – 17, 2023.
11/01/2023 | Alex Stepinski, Stepinski Group
The topic of intrinsic copper structure has been largely neglected in discussions regarding the PCB fabrication quality control process. At face value, this seems especially strange considering that copper has been the primary conductor in all wiring boards and substrates since they were first invented. IPC and other standards almost exclusively address copper thickness with some mild attention being paid to surface structure for signal loss-mitigation/coarse properties. 
10/26/2023 | Andy Shaughnessy, Design007
At PCB West, I sat down for an interview with John Andresakis, the director of business development for Quantic Ohmega. I asked John to update us on the company's newest materials, trends in advanced materials, and the integration of Ticer Technologies, which Quantic acquired in 2021. As John explains, much of the excitement in materials focuses on laminates with lower and lower dielectric constants.
10/25/2023 | Preeya Kuray -- Column: Material Insight
Printed circuit board (PCB) reliability testing is generally performed by exposing the board to various mechanical, electrical, and/or thermal stimuli delineated by IPC standards, and then evaluating any resulting failure modes. Thermal shock testing is one type of reliability test that involves repeatedly exposing the PCB test board to a 288°C pot of molten solder for a specific time (typically 10 seconds) and measuring the number of cycles it takes for a board's copper layer to separate from the organic dielectric layer. If there is no delamination, fabricators can rest assured that the board will perform within expected temperature tolerances in the real world.