Books

Featured Books

design007 Magazine

Latest Issues

Current Issue

Simplification

On the subject of simplification, our expert contributors explain how to design PCBs without making them complex and over-constrained—whatever the level of technology. In addition, we discuss the effect your decisions and tradeoffs have on design complexity.

The Standards of Design

Our expert contributors discuss how PCB designers can utilize standards to save time and money, not to mention frustration. We also spotlight the newly updated version of the IPC Checklist, a handy guide that illustrates which standards cover which topics, from front-end design through assembly.

Rigid-flex: Designing in 3D

In this month's issue, our expert contributors share their best tips, tricks and techniques for designing rigid-flex circuits. If you're a rigid board designer considering moving into the 3D world of rigid-flex, this issue is just what the doctor ordered!

Columns

Latest Columns

||| MENU
PCB Design, Digital Twin, and Digital Transformation
August 31, 2023 | I-Connect007 Editorial Team
Estimated reading time: 1 minute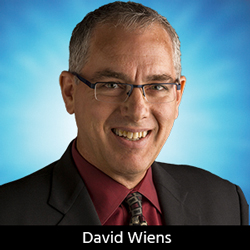 There's been a lot of talk lately about digital twin and its use in PCB fabrication and assembly. Manufacturers have been quick to get onboard the digital twin train.
But what about PCB designers and design engineers? Can the front-end folks benefit from digital twin? We asked David Wiens, Xpedition product manager for Siemens Digital Industries Software, to weigh in on this topic. He's been involved with digital twin for years, and he explained what digital twin can potentially offer to PCB design, and why he believes designers have been using digital twin for decades, whether they realize it or not.
Andy Shaughnessy: David, let's start by sharing your thoughts on PCB designers and digital twin. What exactly is a digital twin?
David Wiens: Designers have always been working with twins of what is manufactured. You know, even designers working with mylar tape had a twin; it was just a physical twin. Since then, we've moved to digital twins and steadily increased the fidelity of that twin. Originally, it was just digitizing, and there was no intelligence. I came all the way from Intergraph, and we started with a mechanical design system. We were digitizing artwork in a mechanical environment, and it didn't have much electrical intelligence. Now, there is a lot of intelligence that comes along with the digital twin, and that enables the engineering team to make much smarter decisions. We wrote a series of columns on digital transformation for Design007 Magazine that ended December of last year.
If you think of a digital twin at the highest level, it's the entire system. A digital twin of an airplane represents the entire airplane, but it also represents all the bits inside, including the electronics, the cabling, and everything else that connects it. A digital twin of a system represents a hierarchy of smaller digital twins. If you want to build a real digital twin, you have to build a digital twin of the environment for that aircraft as well.
To read this entire conversation, which appeared in the August 2023 issue of Design007 Magazine, click here.
---
Suggested Items
12/04/2023 | EMA Design Automation
EMA Design Automation, the world's premier EDA VAR, is spinning off their IP, content, and services group as a new company named Accelerated Designs, LLC with a focus on CAD agnostic solutions.
12/04/2023 | PRNewswire
SINBON Electronics, a provider of integrated solutions for electronic component design and manufacturing, recently obtained UL certification for its NACS (The North American Charging Standard) AC/DC charging cable. SINBON is the first electronic design service provider in Greater China to obtain this certification, and the first batch of charging cable orders has been shipped this week.
12/01/2023 | Cadence Design Systems, Inc.
Cadence Design Systems, Inc. announced that Samsung Foundry successfully taped out a 5G networking SoC design on the Samsung 5LPE technology using the Cadence® Quantus™ Extraction Solution and Tempus™ Timing Solution.
11/30/2023 | Chris Young, Young Engineering Services
There are many ways, dozens to be sure, and most likely many more, to streamline a PCB design. My goal here is to pick a single-digit number of rules to abide by, that can be reasonably adhered to, and provide some bang for the buck. These rules are meant to reduce design scope creep, avoid PCB respins, and improve production yields.
11/30/2023 | Hirose
Hirose has expanded its low-profile DF51K wire-to-board connector series to include a surface mount technology (SMT) version. Compatible with automated assembly processes, including pick-and-place machines, the DF51K SMT Series simplifies the assembly process and saves significant manufacturing time and cost.