Books

Featured Books

smt007 Magazine

Latest Issues

Current Issue

Chips Don't Float

In Europe and the U.S., legislation is under way to revitalize PCB fabrication and packaging. What is the status of this work, and how specifically does this change the industry landscape for EMS companies? What will help keep us afloat?

Flying High With Digital Twin

The opportunity to use manufacturing simulation as a test bed for job planning and process optimization brings continuous improvement into the modern age. This may be an all-or-nothing type of project, but it's worth the investment.

Artificial Intelligence

In this issue, we (and AI) explored how and when artificial intelligence plays a role in manufacturing today. Whether on the factory floor, or in the front office, AI applications are emerging and changing how we approach planning, processes and problem solving.

Columns

Latest Columns

||| MENU
Estimated reading time: 4 minutes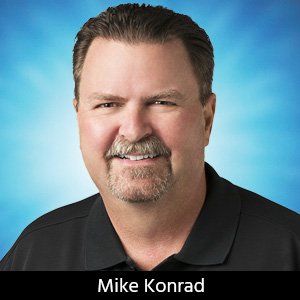 September 6, 2023
The Knowledge Base: A Closer Look at SMTAI's Technical Program
The 2023 Surface Mount Technology Association's annual Conference and Exposition (SMTAI) takes place Oct. 9–12 in Minneapolis, Minnesota. Co-located with the Minneapolis Medical Design & Manufacturing (MD&M) trade show, SMTAI is the Midwest's largest electronics manufacturing show and technical conference.
The technical program is curated by the SMTAI Technical Committee. Now that the conference's technical program has been finalized, I invited two members of the Technical Committee to provide information and insight on the specific conference presentations taking place in Minneapolis.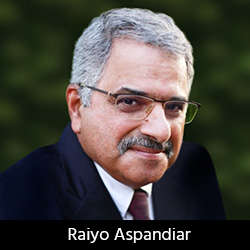 SMTA: First, let's discuss the conference from a 30,000-foot perspective. How many presentations make up the technical conference?
Raiyo Aspandiar: There are 94 presentations.
Like many other conferences, subjects are grouped into technical tracks. What are the technical tracks at SMTAI and what types of presentations can we expect in each track?
Aspandiar: There are nine tracks, 30 sessions, and 11 Professional Development Courses. Figure 1 shows the current distributions of tracks, sessions, and presentations.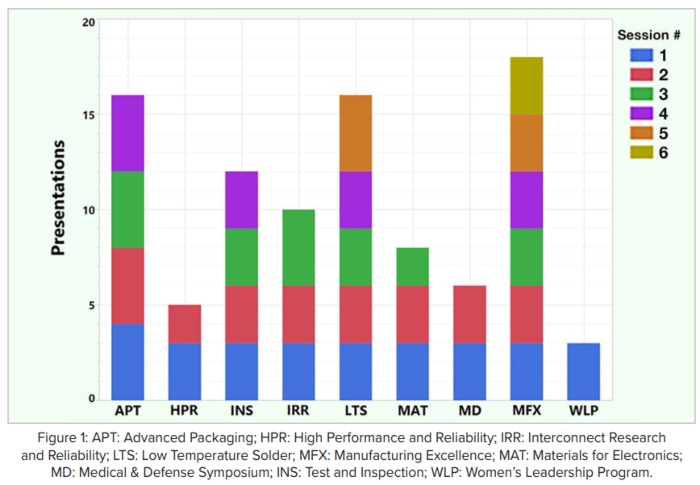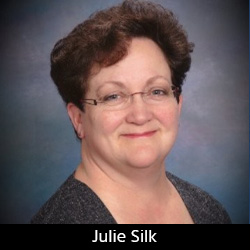 Julie Silk: Reliable electronics are a focus from different angles for several of the tracks. The High Performance and Reliability track covers electronics used in harsh environments withtemperature extremes and mechanical stresses, such as automotive and military uses.
The Medical and Defense track includes papers on the importance of cleanliness and process control.
The Interconnect Reliability and Research track takes a deep dive into solder alloy studies and includes design considerations.
The Low Temperature Solder track has reliability studies for solders which melt below 200°C. These have a reputation for brittleness and new research covers improvements and advantages.
Papers on surface finishes, protective coatings, thermal interface materials, adhesives, and more are included in the Materials for Electronics track.
The Test and Inspection track covers test methods for wafers, flux residues, components, and solder joints, plus failure analysis and the use of artificial intelligence.
AI use and data analytics are themes in the Manufacturing Excellence track, which includes papers on improving control and quality throughout a multitude of manufacturing processes.
Advancements in component manufacturing, such as wafer bonding, attach processes, filling materials, and thermal interfaces are covered in the Advanced Packaging Technology track.
Our industry is experiencing a technical evolution: the adoption of artificial intelligence, the proliferation of electric vehicles, big data, IoT, and 3D printing, to name a few. What presentations stand out as representing evolutionary technology?
Silk: New technologies and electronics in "everything" put pressure on manufacturing to up their game, to push the boundaries of what is achievable in mass production. The MFX track has several papers that demonstrate the use of data analytics and AI to improve manufacturing. That is, not just the theoretical application, but real-life examples.
Aspandiar: One Professional Development Course titled "Artificial Intelligence, Opportunities, Challenges, and Possibilities" stands out as topical.
What particular presentations, either based on revolutionary/evolutionary or legacy technology, stand out in your minds?
Aspandiar: There are quite a few presentations in the technical program on recent innovative and evolutionary developments. These include new thermal interface materials in the APT track, low temperature solder metallurgies in the LTS track, corrosion protection nano-materials in the MAT track, and new 3D Microscopy as well as X-ray Technology Source in the INS track.
Our industry, like many others, is facing a "silver tsunami." A high number of experienced engineers are entering retirement, most frequently replaced by young engineers. What advice can you give to emerging engineers within our industry relative to continuing education?
Silk: Attend the Professional Development courses for a deeper dive into topics that are of interest to you, then talk to the authors about their presentations. This will help you make connections and give you a new network of experts to call on when the next strange problem comes up that you need to solve. Bring lots of business cards to hand out and collect from the people you meet. Make notes on their areas of expertise. Join the clusters of people talking about the new stuff they have learned, and you'll hear about the challenges that remain while hearing about their experiences and knowledge on the subject.
Aspandiar: There is a session on Tuesday afternoon titled "Growing the Future Workforce" where one can learn about how the electronics manufacturing industry is helping shape academic programs to develop young engineers in the field of electronics assembly.
While technical conferences are known for their educational value, there are also opportunities for networking. Can you share more about the various organized networking opportunities planned for SMTAI?
Silk: The Women's Leadership Program is an opportunity for those of us underrepresented in the electronics industry to get together, learn from amazing women leaders, and have some fun together.
For someone who is considering speaking at a local or international expo, what advice can you give them?
Silk: Start by attending, and then becoming a reviewer, session chair, or co-chair. You'll figure out how it works and that will make it more comfortable. Follow the paper format and commercialism guidelines. Know your material and talk to the audience as if you're speaking to a colleague—because they are colleagues.They are there to learn and they listen with a goal to understand. They are not scary.
Thanks to both of you.
Julie Silk is a material reliability program manager and environmental compliance program manager for Keysight Technologies. She is a member of the SMTA Global Board of Directors and a member of the SMTAI Technical Conference Committee.
Raiyo Aspandiar works for Intel and is a member of the SMTAI Technical Conference Committee.
This column originally appeared in the September 2023 issue of SMT007 Magazine.