Books

Featured Books

pcb007 Magazine

Latest Issues

Current Issue

Finding Ultra

New demands on PCB fabrication, namely advanced packaging, ultra high density interconnect (UHDI), and new specialty materials, are converging, changing the landscape of our business. Is it time to start paying close attention to this convergence?

Developing a Strategy

A solid strategy is a critical part of success. This month, we asked some of the top industry leaders and business strategy "gurus" to share their thoughts on developing strategies.

Winning With TQM

In this issue, we explore how TQM has entered the DNA of continuous improvement disciplines, and the role leadership transformation plays in this. If you've ever competed against a TQM company, you understand their winning advantage.

Columns

Latest Columns

||| MENU
10 Steps to Outstanding
September 6, 2023 | Dan Beaulieu, D.B. Management Group
Estimated reading time: Less than a minute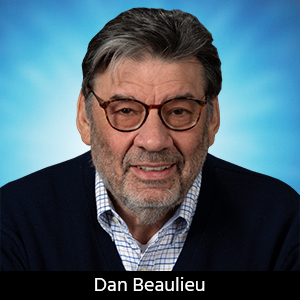 So often when I talk to PCB shop owners, they ask me how they can be outstanding. How can they position their own company to stand out from the crowd? That's because one of the issues PCB shops face these days is they all seem to be alike. While they used to be judged and differentiated based on performance, now they all have very good quality.
I am both pleased and disappointed by this question of how to be outstanding. I'm pleased because the owners are finally getting around to doing some branding, positioning, and marketing; I'm disappointed that it took so long. But, better late than never, right?
I love this subject; I live, eat, and breathe it. I make my living by talking, preaching, and sometimes screeching about it. I want to help any way I can. So, here is a list of 10 things you can do today to make your PCB company stand out from the rest.
To read this entire article, which appeared in the August 2023 issue of PCB007 Magazine, click here.
---
Suggested Items
09/14/2023 | I-Connect007 Editorial Team
Meet Aidan Salvi, our newest SMT007 and Mil-Aero columnist. Aidan's columns will focus on Factory 5.0, the transition of robots to cobots centering on cooperation between robots and humans, as well as state-of-the-art technologies in electronics manufacturing and printed circuit board design and production. Aidan is the Chief Transformation Officer at Amitron, a leading U.S.-based manufacturers of printed circuit boards and provider of electronic manufacturing services.
09/13/2023 | BAE Systems
The UK Ministry of Defence (MOD) has awarded BAE Systems a contract to develop its Striker II Helmet Mounted Display (HMD) for the Royal Air Force (RAF) Typhoon fleet. The contract, valued at £40m, will create and sustain more than 200 highly-skilled jobs at BAE Systems' sites in Kent and Lancashire working directly on the Striker II programme. In total, the Typhoon programme sustains more than 20,800 jobs across the UK.
09/12/2023 | Andy Shaughnessy -- Column: The Shaughnessy Report
When I first started covering this industry in 1999, rigid-flex circuits were considered a niche market. In fact, Compaq was deemed a trendsetter for using rigid-flex in its laptops. Now, analysts at Credence Research predict that the rigid-flex market will top $5 billion by 2026, led in part by the adoption of IoT and the need to connect a variety of smart devices. That's a pretty big niche. Rigid-flex circuits are everywhere, from servers and smartphones to cameras and pacemakers.
09/22/2023 | Ronald C. Lasky -- Column: Maggie Benson's Journey
Editor's note: Indium Corporation's Ron Lasky continues this series of columns about Maggie Benson, a fictional character, to demonstrate continuous improvement and education in SMT assembly. In this installment, Paul LaCroix tests his math skills in determining how much to spend on a component placement machine and what his earning potential might be.
08/31/2023 | IPC
IPC announced the July 2023 findings from its North American Electronics Manufacturing Services (EMS) Statistical Program. The book-to-bill ratio stands at 1.27.