Saab Completes Acquisition of CrowdAI in the U.S.
September 8, 2023 | Saab
Estimated reading time: 1 minute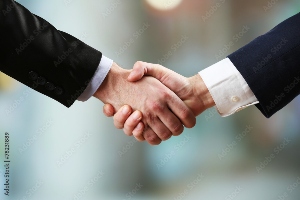 Saab's capabilities are enhanced through proactive acquisitions and strategic partnerships in emerging and disruptive technologies such as AI and machine learning. The acquisition of CrowdAI, based in Silicon Valley, illustrates that adaptive and forward-thinking approach, seamlessly integrating AI / ML technologies within Saab's robust portfolio. Future operations will be carried out primarily in San Diego, California. 
"This acquisition is another step in our international growth strategy as we seek to ensure Saab is well positioned in key markets and to sustain our competitive advantage. CrowdAI will help Saab enhance our existing portfolio with AI / ML capabilities and, together with the recent acquisition of BlueBear in the United Kingdom, is another example of how we are meeting the emerging needs of our customers," says Micael Johansson, President and CEO at Saab.
CrowdAI is known for its practical, user-friendly no-code platform for mission-specific AI and its industry-leading work leveraging dual-use computer vision for military applications. The company's work with Fortune 500 corporations, the U.S. military, and the Intelligence Community has pushed the boundaries of AI derived computer vision models tailored to the unique needs of customers. CrowdAI has contributed significant advancements to the AI / ML field, earning a place among America's most promising AI companies as listed by Forbes in 2021.
"Joining Saab is a momentous step for us. As part of Saab, the team we've built will open new doors for dual-use technological advancement that aligns with the Department of Defense's priorities. I'm eager to contribute to Saab's important work across industries and markets," says Devaki Raj, CEO and Co-Founder of CrowdAI.
Devaki will join Saab, Inc.'s newly established strategy office, based in San Diego, as the Chief Digital and AI Officer (CDAO).
---
Suggested Items
09/22/2023 | Boeing
Boeing has announced a $10 million investment in the George W. Bush Presidential Center to support its museum and Veterans and Military Families programs. 
09/15/2023 | Northrop Grumman
Northrop Grumman Corporation's multi-intelligence MQ-4C Triton uncrewed aircraft achieved a declaration of initial operating capability (IOC) by the U.S. Navy.
09/14/2023 |
BAE Systems signed a contract with the Swedish Defence Materiel Administration (FMV) worth approximately $500 million for 48 new ARCHER artillery systems for the Swedish Army.
09/14/2023 | John Watson -- Column: Elementary, Mr. Watson
Electronics are continually evolving, driven by innovations in printed circuit board technology. Flexible PCBs have emerged as a revolutionary force, reshaping the PCB industry and influencing the design and functionality of countless electronic devices. Some believe that flexible PCBs are a relatively newer technology, but as we will see, that is not true. Since I'm an instructor, here's a short history lesson on how we got here and what we can expect.
09/13/2023 | Hentec Industries/RPS Automation
Hentec Industries/RPS Automation, a leading manufacturer of selective soldering, lead tinning and solderability test equipment, is pleased to announce that Sinclair Manufacturing has purchased Pulsar solderability testing and Photon steam aging systems for installation in their Chartley, Massachusetts facility.