Books

Featured Books

smt007 Magazine

Latest Issues

Current Issue

Chips Don't Float

In Europe and the U.S., legislation is under way to revitalize PCB fabrication and packaging. What is the status of this work, and how specifically does this change the industry landscape for EMS companies? What will help keep us afloat?

Flying High With Digital Twin

The opportunity to use manufacturing simulation as a test bed for job planning and process optimization brings continuous improvement into the modern age. This may be an all-or-nothing type of project, but it's worth the investment.

Artificial Intelligence

In this issue, we (and AI) explored how and when artificial intelligence plays a role in manufacturing today. Whether on the factory floor, or in the front office, AI applications are emerging and changing how we approach planning, processes and problem solving.

Columns

Latest Columns

||| MENU
Koh Young's Ivan Aduna to Present a Paper on How AI Supports Realtime Process Control at SMTA International
September 12, 2023 | Koh Young America
Estimated reading time: 2 minutes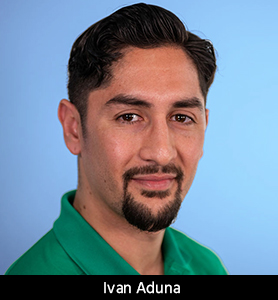 In addition to bringing several of its industry-leading True3D™ measurement-based inspection solutions to SMTA International for live demonstrations, Koh Young, the premier show and expo sponsor, is excited to announce Ivan Aduna, Global MES Manager will present a paper about how AI-powered tools can support real-time process control. During the technical conference on Wednesday, 11 October at 11:00am Ivan will present his paper in the "AI and Machine Learning" session in room 202 A/B.
"Today, components are shrinking, and processes are more complex. Yet, manufacturers are striving for fully automated production. Using AI, they have a solution," said Ivan Aduna, Global MES Manager at Koh Young. "AI simulates human behavior and decisions. In the past, it needed super computers, but today we have new possibilities for AI. Whereas some engineers would make quick decisions based on past experiences, AI is based on data. It mimics the human decision process in seconds, while considering large data piles. The paper explores AI application advantages in an SMT line."
Ivan leads the smart factory integration efforts for the Koh Young America. His expertise mixed with theoretical and practical knowledge positions him with the ability to understand, adopt, and implement software advancements from both the user and supplier perspectives. This session is surely to provide some valuable insights with practical insights.
For example, AI-powered KSMART solutions help automate process control, while focusing on data management, analysis, and optimization. It collects data from across the factory for defect detection, real-time optimization, enhanced decisions, and traceability to improve production, increase quality, and lower costs. KSMART helps manufacturers eliminate variances, false calls, and escapes. In short, the award-winning KSMART software suite seamlessly turns data into insight.
Another instance is the award-winning Koh Young Process Optimizer (KPO) solution, which is an AI-based automatic print process optimizer. This system improves the printer offset, as well as critical printer parameters like squeegee speed, print pressure, and separation speed. KPO performs an automated DOE to determine the optimum printing parameters for the best print quality. As a result, manufacturers can optimize the print process, without the need for a dedicated print process expert. Furthermore, KPO monitors and perfects parameters in real-time to guarantee quality despite environmental changes. 
Come and join the Koh Young team at SMTA International in Booth 1421 at the Minneapolis Convention Center in Minnesota on 10-11 October 2023 and learn more about our industry-leading True3D measurement-based electronics inspection solutions. You can register to attend the in-person conference and exposition at https://smta.org/mpage/smtai-registration. 
If you cannot attend the event, you can learn more about smart manufacturing and our best-in-class True3D inspection solutions at www.kohyoungamerica.com or with these free downloads from Koh Young and I-Connect007:
---
Suggested Items
09/20/2023 | I-Connect007 Editorial Team
Panasonic's Darren Hitchcock spoke with the I-Connect007 Editorial Team on the complexities of moving toward ultra HDI manufacturing. As we learn in this conversation, the number of shifting constraints relative to traditional PCB fabrication is quite large and can sometimes conflict with each other.
09/19/2023 | Anaya Vardya -- Column: Standard of Excellence
In my last column, I discussed cutting-edge innovations in printed circuit board technology, focusing on innovative trends in ultra HDI, embedded passives and components, green PCBs, and advanced substrate materials. This month, I'm following up with the products these new PCB technologies are destined for. Why do we need all these new technologies?
09/18/2023 | ViTrox
ViTrox, which aims to be the world's most trusted technology company, is excited to announce that our trusted Sales Channel Partner (SCP) in Mexico, SMTo Engineering, S.A. de C.V., will be participating in SMTA Guadalajara Expo & Tech Forum. They will be exhibiting in Booth #911 from the 25th  to the 26th of October 2023,  at the Expo Guadalajara in Jalisco, Mexico.
09/18/2023 | Intel
Intel announced one of the industry's first glass substrates for next-generation advanced packaging, planned for the latter part of this decade.
09/18/2023 | Aidan Salvi -- Column: Facing the Future
I have been in and around circuit boards most of my life. I started 20 years ago in my family's PCB shop, leaving after a couple of years to start my own software company. About a year ago, I returned to the family business, and the first thing I noticed was that nothing had really changed. We were doing the same things in the same way as the day I left. After talking to several experts in the industry, I realized it was worse than that: The manufacturing of PCBs had not changed in 70 years.