Books

Featured Books

design007 Magazine

Latest Issues

Current Issue

Rigid-flex: Designing in 3D

In this month's issue, our expert contributors share their best tips, tricks and techniques for designing rigid-flex circuits. If you're a rigid board designer considering moving into the 3D world of rigid-flex, this issue is just what the doctor ordered!

Simulation, Analysis, and AI

Getting today's designs "right the first time" is critical, especially with costly advanced PCBs. Simulation and analysis software tools can help you in the fight to eliminate respins. They're not magical, but they can predict the future of your design.

Advanced, Complex & Emerging Designs

This month, our contributors focus on designing PCBs with advanced, complex and emerging technologies. We investigate design strategies for boards that are on the cutting edge of technology, or crazily complex, or so new that designers are still writing the rules as they go.

Columns

Latest Columns

||| MENU
Sourcing Diversification – Empowering Your Supply Chain for Success
September 13, 2023 | Lea Maurel, ICAPE Group
Estimated reading time: 2 minutes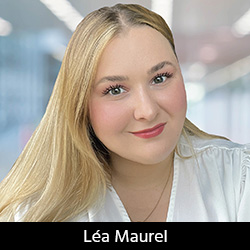 In today's interconnected and rapidly evolving business landscape, sourcing diversification has emerged as a crucial strategy for organizations aiming to stay competitive and thrive in a dynamic marketplace. The traditional approach of relying on a single source for procurement is being replaced by a more sophisticated and strategic mindset that emphasizes the advantages of exploring multiple procurement channels. This approach not only opens doors to a whole different network of suppliers, but also offers numerous benefits, such as navigating sales increases, ensuring smoother deliveries, and promoting innovation within the organization.
By embracing sourcing diversification, businesses can proactively adapt to changing market conditions, mitigate risks associated with overreliance on a single source, and tap into a vast array of resources that can fuel their growth and success. In this article, we will delve into the key aspects of sourcing diversification, highlighting its potential to revolutionize procurement practices and elevate business outcomes.
Providing Multiple Procurement Channels
Sourcing diversification encompasses the practice of establishing and nurturing relationships with multiple suppliers and vendors across various geographic locations, industries, and specialties. By expanding procurement channels, organizations gain access to a wider pool of resources and expertise, fostering healthy competition, and enabling negotiation power for better pricing and contract terms.
Navigate Sales Increases
Sudden surges in demand can be a double-edged sword for businesses. While increased sales present growth opportunities, they can strain a single supplier's capacity to meet the heightened demand promptly. By diversifying sourcing channels, companies can distribute their procurement needs across multiple suppliers, ensuring smoother sales growth and preventing potential disruptions or delays.
Smoother Deliveries
Overreliance on a single supplier exposes businesses to various risks, including production bottlenecks, logistical constraints, and unexpected disruptions. By sourcing from multiple suppliers, companies can reduce the impact of any supply chain disruptions and maintain smoother deliveries, enabling them to fulfill customer orders reliably and maintain a positive brand reputation.
Domestic vs. Global Producers
Sourcing diversification provides organizations with the flexibility to choose between domestic and global producers. While domestic sourcing ensures shorter lead times, reduced transportation costs, and supports local economies, global sourcing can offer access to lower-cost materials, specialized expertise, and a broader range of products. Striking the right balance between domestic and global sourcing can optimize cost efficiency and enhance supply chain resilience.
Nearshoring
Nearshoring, the practice of sourcing suppliers from neighboring or nearby countries, offers several compelling benefits that can significantly improve a company's supply strategy and operations.
Continue reading this article in the September 2023 issue of Design007 Magazine.
Lea Maurel is Americas Marketing Manager at ICAPE Group.
---
Suggested Items
09/22/2023 | Zhen Ding
Zhen Ding Technology Holding Ltd, a Taiwan-based company engaged in the design, development, and manufacturing of printed circuit board (PCBs) including rigid PCBs, flex PCBs, HDIs, substrate-like PCBs (SLP), and rigid-flex PCBs, has posted sales of NT$13.78 billion ($429.15 million at $1:NT$32.12) for August 2023, up by 33.7% from the previous month. Year-on-year, the company's August revenue was down by just 16.65%. 
09/21/2023 | Mirtec
MIRTEC, the 'Global Leader in 3D Inspection Technology' is pleased to announce that Robert Horowitz has been promoted to the position of National Sales Manager for MIRTEC's North American Sales and Service Division.
09/18/2023 | Nan Ya Printed Circuit Board Corp.
Nan Ya Printed Circuit Board Corp. (Nan Ya PCB), a manufacturer of single-sided PCBs, HDI PCBs, and rigid-flex PCBs based in Taiwan, has posted unaudited sales of NT$3.37 billion ($105.52 million at $1=NT$31.97) for August 2023, up by 1.2% from the previous month, but down by 41.4% year-on-year.
09/11/2023 | Compeq
Compeq Manufacturing Co. Ltd, a Taiwan-based manufacturer of rigid-flex printed circuit boards (PCBs) and flex PCBs, has sustained its revenue growth, posting unaudited net sales of NT$6.46 billion ($202.02 million at $1:NT$31.98) for August 2023, up by 7.13% from the previous month.
09/11/2023 | Kurtz Ersa Inc.
Kurtz Ersa Inc., the world leader of electronics production equipment, to announce the appointment of Ethan Jones as a Sales Manager for the Rework and Inspection team.