Books

Featured Books

smt007 Magazine

Latest Issues

Current Issue

Chips Don't Float

In Europe and the U.S., legislation is under way to revitalize PCB fabrication and packaging. What is the status of this work, and how specifically does this change the industry landscape for EMS companies? What will help keep us afloat?

Flying High With Digital Twin

The opportunity to use manufacturing simulation as a test bed for job planning and process optimization brings continuous improvement into the modern age. This may be an all-or-nothing type of project, but it's worth the investment.

Artificial Intelligence

In this issue, we (and AI) explored how and when artificial intelligence plays a role in manufacturing today. Whether on the factory floor, or in the front office, AI applications are emerging and changing how we approach planning, processes and problem solving.

Columns

Latest Columns

||| MENU
Vexos Expands Operations with the Acquisition of ControlTek
September 13, 2023 | Vexos
Estimated reading time: 1 minute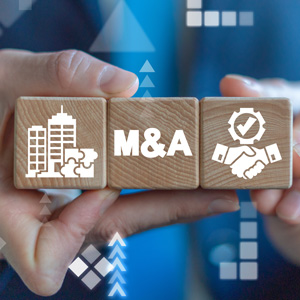 Vexos, a leading global Electronic Manufacturing Services (EMS) and Custom Material Solutions (CMS) provider, is excited to announce the successful acquisition of the cutting-edge manufacturing facility ControlTek. Located in Vancouver, Washington, the acquisition of ControlTek expands the Vexos footprint to the West Coast of North America to help meet the growing demands of the Vexos customer base and support future growth. The new facility complements the existing Vexos locations in Markham, Ontario, Canada; LaGrange, Ohio, USA; Ho Chi Minh City, Vietnam; Dongguan, China; and Hong Kong.
The 45,000 sqft ControlTek facility features 3 SMT lines, specializes in low-to-mid volume, high mix production, and serves the medical, industrial, and aviation, space, and defense markets. ControlTek has significant accreditations and certifications to support these markets including ISO 9001:2015, ISO 13485:2016, AS9100D:2016, ITAR, IPC, ANSI, AS5553, and is FDA registered. Additionally, ControlTek has in-house electronic design engineering capabilities, and strong New Product Introduction (NPI) skills, making it a perfect fit for Vexos.
"We are delighted to announce the addition of ControlTek to the Vexos family. The strengths of ControlTek, its West Coast location and its presence in the Aerospace and Defense markets creates new opportunities. This strategic union marks a significant milestone in our journey, enabling us to extend our capabilities and better serve the diverse needs of our valued customers that seek manufacturing solutions from coast-to-coast. By combining the expertise and resources of both companies, we further strengthen our position as a leading force in the market," said Paul Jona, CEO Vexos.
With the addition of this new facility in Vancouver, WA, Vexos will extend the reach of its value proposition for which it is well known: its executive engagement and close interaction with its customers, combined with world class support and services, such as Design for Excellence (Dfx), supply chain services, the global footprint, Customized Material Solutions (CMS) and NPI.
"For over 50 years, ControlTek has delivered EMS solutions and built lasting partnerships with our customers. With their extensive global presence and value proposition, Vexos will allow us to offer our customers access to a broad network of additional resources and services. With our combined expertise and shared passion for building strong customer relationships, we are excited to reach new heights," said Andy LaFrazia, CEO ControlTek.
---
Suggested Items
09/28/2023 | Technica USA
Technica USA announced it has reached a Master Distribution Agreement with SAA to promote and support automation systems & technology offered by SAA.
09/28/2023 | GlobalFoundries
GlobalFoundries (GF) announced the official opening of a new hub facility in Penang, Malaysia.
09/28/2023 | IPC
IPC continues to collaborate with the electronics manufacturing industry to meet their current and future workforce training needs.
09/26/2023 | GlobalFoundries
GlobalFoundries (GF) announced it has applied for U.S. CHIPS and Science Act Funding, with two full applications submitted to the CHIPS Program Office of the U.S. Department of Commerce.
09/22/2023 | GlobalFoundries
The U.S. Department of Defense (DoD) has awarded GlobalFoundries (Nasdaq: GFS) (GF) a new 10-year contract for a supply of securely manufactured, U.S.-made semiconductors for use across a wide range of critical aerospace and defense applications.