Books

Featured Books

smt007 Magazine

Latest Issues

Current Issue

Economic Headwinds

This issue takes stock of the current economic outlook and how companies are using current conditions to move themselves through technological evolutions, workforce shifts, and financial changes. Even with these headwinds, there's forward progress to be made.

Attracting New Talent

To get different results in staffing, you must change how you define, promote and recruit your job opportunities. How do you become magnetic to high-quality early-career candidates?

Test and Inspection

Test and inspection methods are undergoing rapid change. In this issue, we consider the influence of AOI, AI, and human eyes. How exactly are these pieces of the puzzle changing the role of test and inspection?

Columns

Latest Columns

||| MENU
Estimated reading time: 5 minutes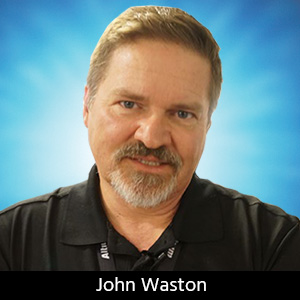 September 14, 2023
Elementary, Mr. Watson: Flex Designs—The Future and Beyond
Electronics are continually evolving, driven by innovations in printed circuit board technology. Flexible PCBs have emerged as a revolutionary force, reshaping the PCB industry and influencing the design and functionality of countless electronic devices. Some believe that flexible PCBs are a relatively newer technology, but as we will see, that is not true. Since I'm an instructor, here's a short history lesson on how we got here and what we can expect.
The genesis of flex PCBs can be traced back to the earliest days of the 20th century, a period marked by the advent of conventional rigid PCBs, when engineers and inventors were grappling with integrating copper conductors onto an insulated medium. In 1903, Albert Hanson received the first patent for a printed circuit board featuring thin conductive traces on a flexible insulating cloth material.
The following year, Thomas Edison experimented with chemical methods of plating conductors onto linen paper using cellulose gum and graphite. These inventions were truly ahead of their time and took several more decades to gain traction. Maybe not using today's definitions, but fundamentally, the first PCB designs were flexible PCBs.
Many of the breakthroughs in flexbile PCBs lay dormant until the outbreak of World War II, when the military's needs for smaller, more reliable components brought about a paradigm shift in the electronics industry. The era of miniaturization had begun. Flexible circuits, such as radar systems communication equipment, became indispensable in military applications. The lesser-known proximity fuze, among the first mass-produced printed circuit boards, was developed to trigger when in it came into close proximity to its intended target. This resulted in the military's first guided missiles.
The quest for reliability, compactness, and durability drove the rapid adoption of flexible circuitry. In 1948, after the war, the U.S. released many of the first PCB patents to the commercial sector, and this resulted in a consumer electronics explosion in the mid-1950s.
The 1950s and '60s brought about an intense space race competition between the United States and the Soviet Union. Space exploration demanded electronic systems that could perform flawlessly in the harshest conditions. The answer, again, was flexible PCBs, which emerged as pivotal components in space exploration. They found their way into applications for satellites, spacecraft, and space probes due to their ability to withstand radiation, extreme temperatures, and mechanical stress.
The reliability of flexible circuitry played a crucial role in the success of missions like the Apollo and the Voyager probes.
Over the following decades, a symbiotic relationship developed between consumer demands and the advancements in PCB design and manufacturing methods, especially the use of flexible PCBs.
I believe we're now in a golden age of flex design, with several industries driving newfound interest and demand in the flex PCB industry. As consumers demand thinner and more compact devices, designers of flexible PCBs have created innovative and space-efficient designs, including smartphones, tablets, and wearables.
The automotive industry increasingly uses flex PCBs in various applications, such as infotainment systems, advanced driver-assistance systems (ADAS), instrument clusters, and sensors. Flex PCBs are well-suited for automotive applications due to their reliability and ability to withstand harsh environments.
But medical devices may be one of the biggest uses for flexible PCBs. These boards are crucial in medical devices and equipment, including medical imaging equipment (MRI and CT scanners), catheters, pacemakers, hearing aids, and wearable health monitors. They have the ability to conform to body shapes and compact spaces, and because of that, we see the most significant technological innovations in how flexible PCBs are used.
This increased interest in flexible PCBs shows no sign of slowing down. Some statistics project that the market will reach $15.29 billion by 2026, from $12.76 billion in 2020, at a CAGR of 3.1% during 20211.
So, what's ahead for flexible PCBs?
Miniaturization: Design of flexible PCBs refers to the trend of making electronic circuits and devices smaller and more compact while maintaining or improving their functionality. I believe a substantial paradigm shift in the industry must require even smaller form factors, increased component density, and integrating multiple components and functions onto a single flex PCB. This reduces the need for separate boards, the integration saves space, and it simplifies assembly. On the positive side, we can expect miniaturized devices to be more energy-efficient, which is crucial for portable and battery-powered applications.
Bendable and foldable electronics: These represent a cutting-edge innovation in the world of flexible electronics. The technology aims to create electronic devices that can be physically bent, folded, or even rolled up, offering unique advantages in terms of portability, durability, and design flexibility. Some of the critical aspects of bendable and foldable electronics include:
Flexible substrates: The foundation of bendable and foldable electronics uses flexible substrates, typically made from materials like polyimide, liquid crystal polymer (LCP), or paper-based substrates—the original material used by Thomas Edison. These materials allow the electronic circuits to bend and flex without damage.
Foldable displays: These are one of the most prominent examples of this technology. They use flexible OLED (organic light-emitting diode) or AMOLED (active matrix of OLED) screens that can be folded like a book. These displays offer a larger real estate screen in a compact form, such as in foldable smartphones and tablets.
Wearables: Bendable and flexible electronics are ideal for wearables, including smartwatches, fitness trackers, and health monitoring devices. They can conform to the body, providing comfort and improved wearability.
Stretchable circuits: There is ongoing research into stretchable conductive materials and substrates, which will lead to flexible PCBs that can stretch and conform to irregular shapes. This opens new possibilities in wearables, health monitoring, and soft robotics.
The foundation of stretchable circuits uses elastic substrates, often made from silicone, rubber, or other elastomeric materials that provide the necessary mechanical flexibility. This new technology will open new applications in healthcare, such as wearable biosensors, electronic skin, and health monitoring patches. They enable continuous and comfortable patient monitoring, and there is research into stretchable circuits that can be seamlessly integrated with biological tissues, potentially allowing for advanced prosthetics and human-machine interfaces.
Stretchable circuits have the potential to transform industries like healthcare, robotics, and wearables by offering a new level of flexibility and adaptability. Research in this field continues to push the boundaries of what is possible with flexible and stretchable electronics, creating opportunities for innovative and practical applications.
Everyone, it seems, is jumping on the flexible PCB bandwagon. As PCB designers, it's not a matter of whether you will design a flexible PCB but when. Now is the time to prepare for these industry changes.
Class dismissed.
References
1. "The Global Printed Circuit Board Market: Key Insights, Forecasts, and & Growth Outlook," MKTPCB.com.
John Watson, CID, is a customer success manager at Altium.