Books

Featured Books

pcb007 Magazine

Latest Issues

Current Issue

The Registration Sweet Spot

Registration is underrated and underappreciated. The key is to ensure proper registration from layer to layer across the entire printed circuit board. It's a holistic process requiring anticipation, prediction, precise attention at each step, and detailed data tracking and monitoring.

High-reliability Fabrication

In this month's issue, our expert contributors discuss the latest in technologies, trends, complexities and resources regarding high-reliability fabrication.

Finding Ultra

New demands on PCB fabrication, namely advanced packaging, ultra high density interconnect (UHDI), and new specialty materials, are converging, changing the landscape of our business. Is it time to start paying close attention to this convergence?

Columns

Latest Columns

||| MENU
Foldable Smartphone Market Penetration Estimated at 1.6% in 2023
September 14, 2023 | TrendForce
Estimated reading time: 2 minutes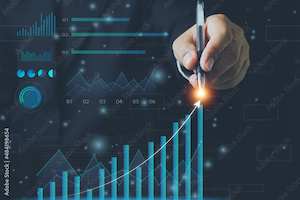 TrendForce's latest insights reveal that by 2023, shipments of foldable smartphones could skyrocket to an impressive 18.3 million units, marking a 43% YoY surge. However, this only captures a slim 1.6% of the year's total smartphone market. Fast forward to 2024, and we're looking at another leap—a 38% growth, translating to a hefty 25.2 million units and nudging the market share up to 2.2% Looking at the medium to long term, TrendForce believes the expansion of the foldable smartphone market is inevitable. By 2027, shipments could soar to a whopping 70 million units, seizing around 5% of the global smartphone market.
The driving force behind the foldable market's expansion? Reduced costs and the expansion strategies of Chinese brands. TrendForce posits that as the cost of components plummets—especially panel and hinge expenses—the stage is set for foldable phone prices to potentially slide below the US$1,000 threshold. This shift would undeniably spur consumer interest and purchase intent.
Branding paints its own picture. This year, Samsung once again led the pack, with projections pointing toward a robust 12.5 million unit shipment. But there's a twist. Its stronghold, a staggering 82% market share in 2022, slipped to 68%. Why? It's because of the surging tidal wave of foldables from Chinese contenders. Huawei clinched the runner-up spot, estimated to have dispatched around 2.5 million foldables for a respectable 14% of the market share. Hot on their heels were OPPO and Xiaomi, with market shares of 5% and 4%, respectively. Other brands have each snagged less than 4%.
Pandemic repercussions echo here too. TrendForce sheds light on the fact that Chinese foldable brands, impacted by recent global events, have mostly kept their eyes on home turf, eschewing aggressive overseas expansion. However, if these brands pivot and ramp up their global sales game, they might just turbocharge the foldable market's growth trajectory.
And then, there's Apple—the enigmatic juggernaut. To date, Apple's foray into foldables has been tepid, to say the least. This restraint has undoubtedly doused consumer fervor for foldable. Yet, true to form, Apple's unwavering obsession with user experience could be the culprit. Persistent challenges with foldable tech—think panel evenness and hinge design—might be holding them back. But here's the kicker: Achieving perfection with larger foldable panels is somewhat simpler than their smaller counterparts. Could this mean Apple might leapfrog right into medium-sized foldable products—like laptops or tablets? Only time will tell.
---
Suggested Items
12/01/2023 | SEMI
Global semiconductor equipment billings contracted 11% year-over-year to US$25.6 billion in the third quarter of 2023, while quarter-over-quarter billings slipped 1% during the same period, SEMI announced today in its Worldwide Semiconductor Equipment Market Statistics (WWSEMS) Report.
12/01/2023 | SEMI
Aiming to reduce global semiconductor ecosystem carbon emissions, SEMI and the Semiconductor Climate Consortium (SCC) have created the Energy Collaborative (EC) to understand and clear roadblocks to the installation of low-carbon energy sources in the Asia-Pacific region.
11/30/2023 | PRNewswire
Hyundai Mobis is poised to secure new orders for premium vehicle displays, characterized by large screens, high definition, and slim design, using a fusion of innovative technologies targeting global automakers.
11/30/2023 | PRNewswire
Hi Sharp, a leading maker of video surveillance systems, is globally announcing its expansion into AI and cloud-based technologies for video capture.
11/29/2023 | TrendForce
TrendForce's latest research indicates that despite a decrease in the CPI in Europe and the US this year, consumer budgets are still constrained due to the current high-interest-rate environment, and the real estate bubble in China has suppressed TV demand. Moreover, a significant increase in TV panel prices this year has led brands to scale down promotional events.