Books

Featured Books

smt007 Magazine

Latest Issues

Current Issue

Economic Headwinds

This issue takes stock of the current economic outlook and how companies are using current conditions to move themselves through technological evolutions, workforce shifts, and financial changes. Even with these headwinds, there's forward progress to be made.

Attracting New Talent

To get different results in staffing, you must change how you define, promote and recruit your job opportunities. How do you become magnetic to high-quality early-career candidates?

Test and Inspection

Test and inspection methods are undergoing rapid change. In this issue, we consider the influence of AOI, AI, and human eyes. How exactly are these pieces of the puzzle changing the role of test and inspection?

Columns

Latest Columns

||| MENU
CHIPS Act Priorities
September 19, 2023 | I-Connect007 Editorial Team
Estimated reading time: 2 minutes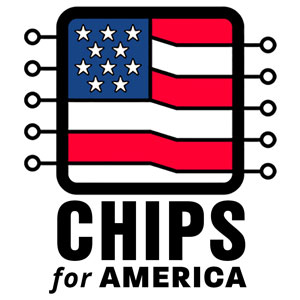 As expected, the U.S. Department of Commerce is actively administering the $53 billion of funding in the CHIPS Act. A key committee in this process is the CHIPS Act Industrial Advisory Committee (IAC). IPC Vice President and Chief Technology Officer Matt Kelly offered a printed circuit board and system-wide perspective to the IAC, part of the ongoing advocacy efforts being undertaken by IPC and other organizations, and later answered some questions about what he presented and how it was received.
You recently made a presentation to the CHIPS Act Industrial Advisory Committee. How does this group fit into the CHIPS Act administration?
It's best to share it straight from the Industrial Advisory Committee at nist.gov1:
"The Industrial Advisory Committee was established by Congress in the William M. (Mac) Thornberry National Defense Authorization Act of 2021 (FY 2021 NDAA). The committee will provide advice on the science and technology needs of the nation's domestic microelectronics industry, the national strategy on microelectronics research, the research and development programs and other advanced microelectronics activities funded through CHIPS for America, and opportunities for new public-private partnerships.
"The committee comprises leaders from a broad range of disciplines in the microelectronics field, including academia, the semiconductor industry, federal laboratories and other areas."1
Your message to the IAC hinged on two key ideas: getting the Problem Statement right and deciding what the true objective is for the CHIPS Act. Could you walk us through the problem statement?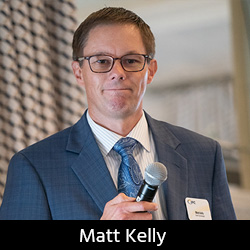 Certainly. In two key slides from the presentation, I made the point that too much emphasis continues to be placed on semiconductors. While this is absolutely important, it is insufficient.
The U.S. has no substrate capability; this is not a "bring it back" issue. We face a "bring it here for the first time" challenge. From a packaging and assembly perspective, we have limited capacity. If we do not look at it from a holistic standpoint, recognizing we do not have substrate or assembly packaging capabilities, then the new foundries being built in the southwest U.S. right now will actually lengthen the supply chain, not shorten it. Once that silicon is produced, it will board a plane destined for somewhere in Asia or Southeast Asia.
Which brings us to our grand challenge: We need to build an efficient, resilient domestic electronics manufacturing ecosystem for critical systems.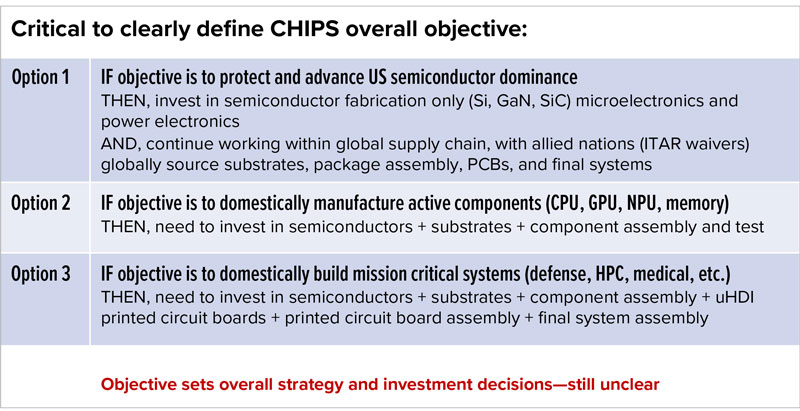 This is an excerpt of our featured Q&A with Matt Kelly which appears in the September 2023 issue of SMT007 Magazine.
Learn more about the IAC at nist.gov.
---
Suggested Items
11/23/2023 | Manvi Kapoor, IPC India
The second annual Electronics Manufacturing & Interconnection (IEMI) trade show, held in Chennai and Pune, India, welcomed more than 1,000 participants, including 30 international delegates from more than 10 countries, for two days of skills challenges, business-to-business meetings, panel discussions, special addresses from subject matter experts, and a keynote speech from IPC President and CEO John W. Mitchell. Awards ceremonies were held, and two Memorandums of Understanding (MOUs) were signed.
11/02/2023 | Dr. Erika Crandall, TE Connectivity
As a physicist who has spent much time for my PhD utilizing various surface analysis techniques, plating conditions, and environmental exposures to investigate the underlying mechanisms behind metal whisker growth, many of my main projects for the automotive industry were focused on the development and testing of new surface finishes for whisker mitigation of compliant press-fit pins. Imagine my excitement when I saw IPC's Cold Joining Press-Fit Task Group.
09/21/2023 | Mycronic
The Nomination Committee for Mycronic's 2024 Annual General Meeting has been appointed in accordance with the instructions for the Nomination Committee as decided by the 2023 Annual General Meeting.
08/28/2023 | SMTA
The SMTA is pleased to announce its election results for the Global Board of Directors for the term beginning October 8, 2023.
08/22/2023 | KYZEN'
KYZEN, the global leader in innovative environmentally friendly cleaning chemistries is proud to announce the hire of Adam Klett, Ph.D. as Director of Science.