Books

Featured Books

smt007 Magazine

Latest Issues

Current Issue

Attracting New Talent

To get different results in staffing, you must change how you define, promote and recruit your job opportunities. How do you become magnetic to high-quality early-career candidates?

Test and Inspection

Test and inspection methods are undergoing rapid change. In this issue, we consider the influence of AOI, AI, and human eyes. How exactly are these pieces of the puzzle changing the role of test and inspection?

Chips Don't Float

In Europe and the U.S., legislation is under way to revitalize PCB fabrication and packaging. What is the status of this work, and how specifically does this change the industry landscape for EMS companies? What will help keep us afloat?

Columns

Latest Columns

||| MENU
Unlocking Synergies
September 26, 2023 | Miles Moreau, KIC
Estimated reading time: 1 minute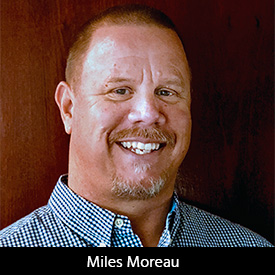 The U.S. Chips Act Propels Collaboration Between Semiconductor Manufacturers and Equipment Suppliers
Introduction: Embracing Collaboration in Semiconductor Manufacturing
In today's rapidly evolving world, the semiconductor industry stands as a driving force across economies and industries, propelling progress through technological advancements. The U.S. CHIPS Act emerges as a game-changing legislation aimed at redefining America's semiconductor manufacturing prowess. The Act sets forth a clear mission: bolster domestic chip production, reinforce national security, and stimulate economic growth.
As the echoes of the U.S. CHIPS Act ripple through the industry, a pivotal juncture arises for both semiconductor manufacturers and equipment suppliers. This legislation has captivated the attention of industry leaders, government bodies, and astute investors. Industry giants like Intel, TSMC, Samsung, and GlobalFoundries have committed substantial investments to U.S. semiconductor manufacturing and advanced packaging. These visionary leaders are primed to reshape the landscape of chip production on American soil.
Seizing Opportunities: The Synergy of Collaboration
With the U.S. CHIPS Act heralding a new era, semiconductor manufacturers find themselves at a crossroads. This juncture holds both opportunities and the potential for transformation, where stronger and closer collaboration between manufacturers and equipment suppliers emerges as a promising path forward. Along with the investment and commitment of the global semiconductor behemoths, suppliers like KIC, global leaders in soldering and curing automated thermal process metrology solutions, are setting a visionary path lit by the bright lights of innovation.
Navigating the Landscape for Semiconductor Manufacturers
Innovation takes the lead
Powering progress through collaboration
Championing sustainability
Nurturing skilled talents
The art of adaptability
To continue reading Miles' insights into the five aforementioned topics, turn to the September 2023 issue of SMT007 Magazine.
Miles Moreau is general manager at KIC, kicthermal.com, a solution provider for advanced packaging and SMT assembly. You can contact him at mmoreau@kicmail.com com or connect on LinkedIn at linkedin.com/in/milesmoreau.
---
Suggested Items
11/24/2023 | Messe München
Messe München's electronics network with the world's leading trade fairs electronica and productronica is expanding its partnership with SEMI, the global semiconductor industry association, in India.
11/22/2023 | IPC
The U.S. Government's announcement of a national strategy for "advanced packaging" under the CHIPS for America Program is a big step toward ensuring the resiliency and security of the U.S. supply chain for advanced electronics.
11/21/2023 | SEMI
The event will be co-located with electronica India and productronica India, thereby creating Southeast Asia's single largest platform for showcasing the latest advancements in the electronics and semiconductor industries.
11/20/2023 | ASMPT
ASMPT, the global innovation and market leader in SMT and semiconductor assembly & packaging solutions, calls its extensive presence at the world's leading trade fair productronica for electronics development and manufacturing in Munich a complete success.
11/20/2023 | ANSYS
Ansys has collaborated with TSMC and Microsoft  to validate a joint solution for analyzing mechanical stresses in multi-die 3D-IC systems manufactured with TSMC's 3DFabric™ advanced packaging technologies.