Kyocera International Orders Hentec Industries/RPS Automation Odyssey Component Lead Tinning System
September 27, 2023 | Hentec Industries/RPS Automation
Estimated reading time: Less than a minute
Hentec Industries/RPS Automation, a leading manufacturer of selective soldering, lead tinning and solderability test equipment, is pleased to announce that Kyocera International has finalized the purchase of a Hentec/RPS Odyssey 1325 robotic hot solder dip component lead tinning machine.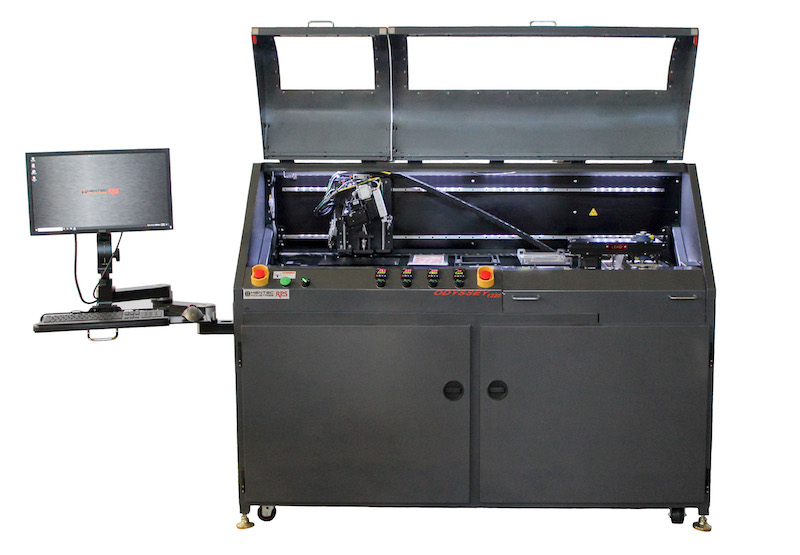 The Odyssey 1325 is a MIL spec complaint high-volume, high-mix component lead tinning machine equipped with auto load/unload functionality and is capable of processing dual solder alloys. Designed to tin component leads for re-conditioning, gold removal and re-tinning applications, including high reliability and military applications including DIP, SIP, QFP, BGA, axial and radial components as well as BGA de-balling. The Odyssey 1325 complies with all applicable GEIA-STD-006, MIL-PRF-38535, MIL-PRF-38524E and ANSI-J-STD-002 standards.
---
Suggested Items
12/07/2023 | Real Time with...productronica
Ashley Steers, Electra Polymers, updates Pete Starkey on the company's future, including a new manufacturing facility dedicated to producing inkjet solder mask.
12/07/2023 | Real Time with...productronica
Pete Starkey Interviews Dr. Giovanni Obino From MKS Atotech. Real-time feedback and two points of view are just some of the features of Atotech's IIoT platform.
12/06/2023 | Real Time with...productronica
Randy Temple of Alltemated explains how his company's Place-n-bond™ underfilm is applied at pick and place. The product is made of thermoplastic which means it is 100% reworkable.
12/06/2023 | Real Time with...productronica
Michael Hanke shares key features of Rehm's latest energy-efficient reflow soldering equipment with Pete Starkey. They also discuss the company's complete line of integrated solutions.
12/06/2023 | Peters
As part of the Peters Coating Innovation Forum (PCIF), Peters presented the new MYC50 coating machine in the showroom.