Books

Featured Books

smt007 Magazine

Latest Issues

Current Issue

Economic Headwinds

This issue takes stock of the current economic outlook and how companies are using current conditions to move themselves through technological evolutions, workforce shifts, and financial changes. Even with these headwinds, there's forward progress to be made.

Attracting New Talent

To get different results in staffing, you must change how you define, promote and recruit your job opportunities. How do you become magnetic to high-quality early-career candidates?

Test and Inspection

Test and inspection methods are undergoing rapid change. In this issue, we consider the influence of AOI, AI, and human eyes. How exactly are these pieces of the puzzle changing the role of test and inspection?

Columns

Latest Columns

||| MENU
KYZEN's Debbie Carboni to Present in Panel Session at IPC High Reliability Forum
October 2, 2023 | KYZEN'
Estimated reading time: 1 minute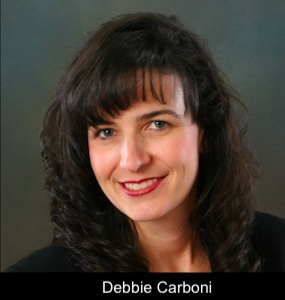 KYZEN, the global leader in innovative environmentally friendly cleaning chemistries, announced that Debbie Carboni, Global Product Line Manager - Electronics, will present as part of the Electric Vehicle (EV) panel during the IPC High Reliability Forum. The presentation entitled, "Revving Up Reliability: Connect, Clean and Cost for Electric Vehicle Excellence," will take place Wednesday, Oct. 18, 2023, from 8:40 to 10:00 a.m. at the Hilton Baltimore BWI Airport in Linthicum, MD.
Carboni will be one of three presenters including Brian O'Leary of Indium and Brian Chislea of Dow. During the panel session, Carboni will represent KYZEN's involvement in a collaborative study conducted with fellow industry leaders. She will offer insights to improve uptime performance to mitigate costly warranty repairs and enhance customer satisfaction.
The EV Panel session will focus on the resolution of durability concerns regarding PCBAs in e-Mobility infrastructure encompassing electric vehicles, charging stations, and Battery Energy Storage Systems. The overall goal of the session is to provide practical strategies for enhancing reliability in e-Mobility components and optimize overall user experience. The session will also consider assembly design challenges and offer solutions for constructing more dependable systems.
The IPC High Reliability Forum provides a unique opportunity for attendees to learn about the latest advancements in electronics, participate in industry discussions, and network within the respected community of professionals focused on electronics with high reliability requirements.
---
Suggested Items
11/30/2023 | PRNewswire
VPT, Inc., a HEICO company, VPT, Inc., a trusted provider of power conversion solutions for aerospace and defense, proudly announces its latest achievement of obtaining SAE AS9100 Revision D certification. SAE AS9100 Revision D enhances VPT's existing suite of certifications, including MIL-PRF-38534, MIL-STD-883, J-STD-001 (Space), IPC-A-610, and IPC-A-600, further cementing our commitment to excellence in quality and reliability.
11/15/2023 | BUSINESS WIRE
NextFlex, America's Flexible Hybrid Electronics (FHE) Manufacturing Innovation Institute, announced $6.49M in funding (including $3.29M in cost-share contribution from participants) for seven new projects as part of its Project Call 8.0 to further promote FHE development and adoption throughout the U.S. advanced manufacturing sector.
11/13/2023 | MacDermid Alpha Electronics Solutions
MacDermid Alpha Electronics Solutions, a leader in integrated materials and technologies for the electronics industry, launches ALPHA® OM-362, its latest next-generation low-void solder paste.
11/03/2023 | Nolan Johnson, I-Connect007
When I use our analytics to see what's of most interest to our readers, what comes to the top of list are topics such as sustainability, materials, reshoring, upskilling, and high reliability. It makes sense, doesn't it? In today's business climate, we must be ever aware of the impact we're having on the environment while maintaining a high-quality product that supports our national economic and security interests.
11/02/2023 | Indium Corporation
Indium Corporation® is proud to showcase its proven advanced assembly materials for PCBA and power electronics, including those for the rapidly evolving electric vehicle manufacturing and e-Mobility market, at Productronica, November 14-17, in Munich, Germany.