Books

Featured Books

pcb007 Magazine

Latest Issues

Current Issue

The Registration Sweet Spot

Registration is underrated and underappreciated. The key is to ensure proper registration from layer to layer across the entire printed circuit board. It's a holistic process requiring anticipation, prediction, precise attention at each step, and detailed data tracking and monitoring.

High-reliability Fabrication

In this month's issue, our expert contributors discuss the latest in technologies, trends, complexities and resources regarding high-reliability fabrication.

Finding Ultra

New demands on PCB fabrication, namely advanced packaging, ultra high density interconnect (UHDI), and new specialty materials, are converging, changing the landscape of our business. Is it time to start paying close attention to this convergence?

Columns

Latest Columns

||| MENU
Schmoll: Pushing Drilling Forward
October 3, 2023 | Nolan Johnson, PCB007 Magazine
Estimated reading time: 1 minute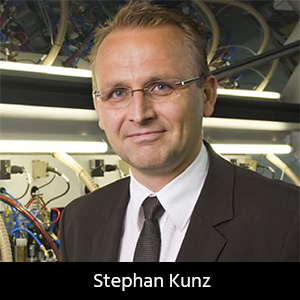 Automation is everywhere, and nowhere is that more evident than the machines from Schmoll used in the new captive facility for Schweitzer Engineering Laboratories. Schmoll Maschinen GmbH Executive Director Stephan Kunz, and Evan Howard, service manager for Schmoll products, Burkle North America, discuss how their machines are perfectly suited for SEL's production lines.
Nolan Johnson: Evan and Stephan, what Schmoll equipment did Schweitzer install in its new facility?
Stephan Kunz: Schweitzer decided on fully automated direct imaging for inner layer. We have the inner layer punch, and an X-ray target driller, including traceability functions by wave. After that, we have drilling machines, routing machines, and outer layer imaging. We also installed professional measuring equipment.
Evan Howard: The two MDI machines are our TTG model. This is a tandem table machine with automation arms. With the design of the open tables, automation arms are easily installed, whether they're provided by us or another company. The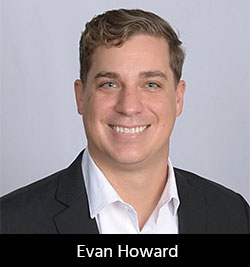 machine uses tandem tables to allow registration on one table, while exposing on the other. This creates a very streamlined process in an automated environment like Schweitzer. We achieve cycle times of less than 10 seconds, which is quite impressive.
Johnson: What are the advantages that Schmoll brings to a new production line project?
Kunz: Schmoll has a lot of experience in automated processes which are common in Europe, and more of those will be seen in America. When you look at all the processes, including X-ray, it's fully automated. Obviously, you need a certain quality, which we have.
With direct imaging, routing, and drilling, automation is adapted perfectly to these machines. The same applies to punch and X-ray, as well as drilling machines to routing machines, and outer layer imaging. On each individual piece, we do everything to deliver a high productivity machine. We have more than 500 machines with automation that have been installed in Europe.
To read the rest of this interview, which appeared in the September 2023 issue of PCB007 Magazine, click here.
---
Suggested Items
12/06/2023 | Ronald C. Lasky -- Column: Maggie Benson's Journey
A meeting is transpiring at Ivy University, analyzing the cost of ownership calculations between Excel's component placement machines and Pinnacle's. In his analysis, Hal "Halitosis" Lindsey, the gruff salesperson from Excel, has demonstrated how Excel machines have a lower cost of ownership. Ivy U. student Paul LaCroix agreed with this analysis, and then shared his explanation of how the more expensive Pinnacle machines have a better profitability potential.
10/24/2023 | Yamaha Robotics
Yamaha Robotics will display the latest-generation 1 STOP SMART SOLUTION at A3.323 at Productronica 2023, bringing together the complete set of new YR series printers, surface-mounters and inspection machines.
10/20/2023 | Yamaha Motor Corporation, USA
Yamaha Motor Corporation's Robotics Division will highlight an exciting array of new machines and technologies at Productronica 2023, in Hall A3, Booth 323.
10/19/2023 | Saki Corporation
Saki Corporation, an innovator in the field of automated optical and X-ray inspection equipment, will highlight its Total Inspection Line Solutions range of world-class SPI, AOI and X-ray inspection machines at Productronica 2023 in Munich, Germany from November 14-17 on booth #259 in hall A2.
10/17/2023 | Aidan Salvi -- Column: Facing the Future
Factory 5.0 is the next evolutionary stage in the manufacturing industry. While Factory 4.0 was all about robotics, Factory 5.0 builds on the principles of Industry 4.0 by emphasizing human-centric collaboration, flexibility, and adaptability. It envisions a highly integrated and intelligent production environment where humans and machines work side-by-side, leveraging each other's strengths to achieve maximum efficiency, productivity, and innovation. What we now call "cobots" are collaborative robots, working in tandem with humans.