Books

Featured Books

smt007 Magazine

Latest Issues

Current Issue

Attracting New Talent

To get different results in staffing, you must change how you define, promote and recruit your job opportunities. How do you become magnetic to high-quality early-career candidates?

Test and Inspection

Test and inspection methods are undergoing rapid change. In this issue, we consider the influence of AOI, AI, and human eyes. How exactly are these pieces of the puzzle changing the role of test and inspection?

Chips Don't Float

In Europe and the U.S., legislation is under way to revitalize PCB fabrication and packaging. What is the status of this work, and how specifically does this change the industry landscape for EMS companies? What will help keep us afloat?

Columns

Latest Columns

||| MENU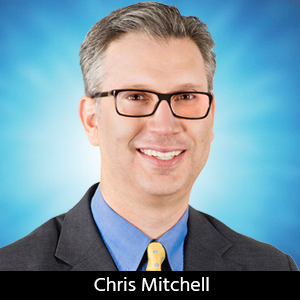 The Government Circuit
Column from: Chris Mitchell
Chris Mitchell is vice president for global government affairs at IPC—Association Connecting Electronics Industries—where he is responsible for development and implementation of the organization's global advocacy efforts and public policy agenda with a focus on electronics industry business improvement, environment, health and safety, and defense initiatives. Chris works closely with members of IPC's Government Relations Steering Committees and with IPC professional staff in Washington, Brussels, and Beijing, representing IPC and the electronics industry before policymakers and identifying opportunities for IPC to demonstrate its leadership in government relations and public policy. Previously, Chris was a director at Prime Policy Group—a leading Washington, D.C., government relations firm—where he represented U.S. and international interests before Congress and the Executive Branch. Before that, Chris spent more than eight years working for members of Congress from the State of California for whom he handled technology, trade, and transportation issues. He holds a bachelor's degree from The George Washington University and a master's degree in philosophy from San Jose State University.
October 11, 2023
In Washington, D.C., Brussels, and worldwide, it has been an "interesting" year in the halls of government, and the IPC Government Relations team is gearing up for a busy winter season of advocacy on the electronics industry's behalf. The IPC GR Team's overall goal is to promote government policy decisions that make it easier for our members—more than 3,000 companies across the electronics ecosystem—to innovate and grow. So far this year, we have seen a series of policy developments that IPC and its members and allies have been urging for years. Here are some highlights.
---
July 14, 2023
It always sounds cliché, but it's hard to believe we're already into the second half of 2023. Since the start of the year, IPC has been working with partners in the United States and Europe to find opportunities that put CHIPS Act legislation into effect in both regions. The EU's recent approval of an "Important Project of Common European Interest" represents a significant step toward bringing the silicon-to-systems value chain back to the region. In the U.S., we've been busy in Congress advocating for funds under the Defense Production Act to support the PCB sector and its designation as a national security interest.
---
March 29, 2023
In 2023, IPC is educating all key audiences about the importance of printed circuit boards, IC substrates, and advanced packaging in the semiconductor supply chain. In this column, we'll discuss the recent efforts made by the United States and Europe to invest in the entire semiconductor supply chain and strengthen the electronics industry. Also, read on for fresh environmental policy updates, as well as ways to get involved in IPC's advocacy efforts.
---
January 31, 2023
As the 118th U.S. Congress begins, we at IPC look forward to working with members of both parties to ensure the electronics manufacturing industry's long-term success by advancing policies that increase innovation, investment, and growth. As we plan out our advocacy goals for the year, we hope you'll remain involved with IPC. We're looking forward to improving on our successes and, with your help, we hope to achieve even more victories for the entire electronics manufacturing industry. Read on for some of the major advocacy highlights from 2022 and a look forward to 2023.
---
December 13, 2022
Here in Washington, it is shaping up to be a busy end of year, and time is running out for the U.S. Congress to complete several priorities before the current "lame duck" session ends. As of this writing, Congress must still fund the government beyond Dec. 16, increase the debt ceiling, finalize the annual defense authorization bill, and complete any other measures relying on bipartisan support. Then the newly elected Congress will start over with a fresh slate in January.
---
May 25, 2022
As you know so well, electronics manufacturing contributes powerfully to the U.S. and global economy, but a great deal of work must be done continuously to reinvent and rebuild our industry for the future. Here in Washington, we are encouraged by new legislation indicating a bipartisan commitment to U.S. manufacturing that is long overdue. See below for more details on this legislation, which would bolster the long-neglected printed circuit board (PCB) sector, and how you can express your support for it.
---
April 20, 2022
I've been saying for months that decisions made in 2022 will be critical to the future of electronics manufacturing for years to come. After years of government policy neglect, we have unprecedented opportunities to make things better and position the industry for long-term success. But we certainly cannot take this progress for granted; we have to pull together and work for it.
---
January 26, 2022
As anticipated, it was a busy close to 2021 in Washington, and we saw resolutions on several major legislative priorities, including the annual defense authorization bill, which affects billions in future defense electronics spending. Meanwhile, negotiations on the U.S. Innovation and Competitiveness Act (USICA) remain on the back burner but could heat up in Q1. Read on for some of the recent highlights from 2021 and a look forward to 2022.
---
December 20, 2021
As the new year beckons, IPC is ready to finish 2021 on a high note. The "big" news around IPC was the recent release of our comprehensive report on the advanced packaging ecosystem in North America. One of the report's major takeaways is that North America now finds itself in a worrisome predicament: it can design the most cutting-edge electronics but cannot manufacture them. We hope you take the time to check it out, share it with your networks, and stay tuned for more "industry intelligence" reports coming your way.
---
October 26, 2021
The seasons may be changing, but IPC's commitment to advocating for the electronics manufacturing industry remains the same.
---
September 01, 2021
It's been a busy summer here at IPC, with policy debates heating up across the globe. Here in Washington D.C., the U.S. Congress adjourned for its August "District Work Period," but not before the U.S. Senate passed a major bipartisan infrastructure package, which we believe would positively affect our industry.
---
July 14, 2021
As we begin the second half of the year, it provides us all with a good opportunity to take stock of our goals, hit the refresh button if necessary, and recommit to finishing the year strong. How are you feeling about the rest of 2021?
---
June 16, 2021
Here in Washington, we are encouraged by recent policy discussions that indicate a bipartisan commitment to U.S. manufacturing that is long overdue. European officials are also promoting a policy agenda that could be very positive for electronics. But there is still more work to be done to bolster the entire electronics ecosystem.
---
May 17, 2021
IPC's Chris Mitchell shares updates on the new U.S. administration's focus on manufacturing, a holistic approach to supply chain management, recovery in Europe, the latest economic trends in the industry, and much more...
---
March 17, 2021
The new year has already spawned several positive government policy actions for the electronics industry, leaving us intrigued about the year to come. We're seeing an increase in policy debates that affect our industry, making IPC's government relations (GR) work more critical than ever.
---
January 19, 2021
As anticipated, it was a busy close to 2020 in Washington, and we saw resolutions on several major legislative priorities, including coronavirus recovery, spending bills, and the National Defense Authorization Act (NDAA). IPC was able to secure some policy victories for the electronics manufacturing industry and keep our agenda moving forward into the new year. Read on for some of the recent highlights
---
December 15, 2020
Before the 116th Congress adjourns for the holidays, IPC expects to secure some policy victories for the electronics manufacturing industry and keep its policy agenda moving forward. Read on—and watch this space—to learn how it all turns out.
---
November 11, 2020
In the United States, Election Day 2020 has come and gone, and all signs indicate that former Vice President Joe Biden is the presumptive President-elect. It's shaping up to be a busy month here at IPC, heading into a busy new year. Chris Mitchell details some of the top issues we're following this November.
---
October 14, 2020
The seasons may be changing, but IPC's commitment to advocating for the electronics manufacturing industry remains constant as we look to position our industry for success in the coming year. Chris Mitchell shares some highlights of the top issues IPC is focused on this month.
---
September 21, 2020
Summer may be winding down, but autumn is shaping up to be a busy advocacy season for IPC. In this month's column, Chris Mitchell provides an overview of the latest worldwide regulations you should be attuned to, the global economic landscape, and opportunities to make your voice heard with policymakers.
---
August 19, 2020
Although coronavirus, trade wars, and supply chain concerns have dominated the discussion in our industry in recent months, many important environmental, health, and safety (EHS) issues are on the agenda as well. This column provides an overview of the EHS policy landscape and what IPC is doing to advocate for the electronics manufacturing industry.
---
July 15, 2020
One of the key takeaways from the coronavirus pandemic is that in times of crisis, sophisticated global supply chains can break down. Chris Mitchell explains how as the pandemic continues to play out, IPC is actively engaged in promoting global trade and the regionalization of supply chains.
---
June 10, 2020
Across all regions where IPC has an advocacy presence, the policy debate is still dominated by the need to beat COVID-19 and climb out of the economic crisis. IPC's Chris Mitchell explains how governments are still working through their massive pandemic-recovery plans, and it is unclear whether national economies will snap back within months or take years to recover.
---
May 06, 2020
Isn't it amazing how quickly and thoroughly the COVID-19 pandemic has changed the world? Chris Mitchell shares several of the top stories of recent weeks from an IPC government relations perspective, including issues that IPC is continuing to work on.
---
March 26, 2020
As the COVID-19 pandemic exacts a growing toll, public and private actors worldwide are marshaling resources to combat the spread of the virus and save the lives of those who are critically ill. In this unprecedented crisis, Chris Mitchell explains how IPC supports a sustained and bold policy agenda to help us all weather the economic downturn resulting from sweeping restrictions on business activity.
---
January 14, 2020
As we turn the calendar from 2019 to 2020, it is a natural time to take stock of the past year and look ahead to the year to come. Here are a few of the top stories of 2019 from Chris Mitchell's perspective as a government relations professional working to support the electronics manufacturing industry through public policy advocacy.
---
December 02, 2019
One of the world's most comprehensive and restrictive environmental regulations is undergoing a comprehensive regulatory review, and IPC is actively involved in the process, coordinating industry views and advocating on behalf of the electronics manufacturing industry. Chris Mitchell gives an update on activities related to the European Commission's Restriction of Hazardous Substances Directive (RoHS) Directive.
---
November 06, 2019
Fifty-five percent of companies report they are facing higher costs as a result of higher tariffs, which are affecting, on average, about one-third of the total dollar value of the products they import. Some companies say their costs have increased more than the direct costs of the tariffs due to higher administrative and operational burdens to sort it all out.
---
September 04, 2019
Despite many strong economic indicators, recent news reports are filled with growing concerns about the risk of a U.S. and global recession in the next 12–24 months. Amid a prolonged trade war between the U.S. and China, and an "inversion" between long-term and short-term bond yields, a recent survey found that 74% of economists predict the next recession will hit by the end of 2021.
---
August 07, 2019
July was a fun, productive month for IPC on the government relations front. Most notably, IPC's workforce development efforts were recognized at the White House in Washington and on a factory floor in Michigan. On another front, we've launched an online platform that makes it easier for our members to contact their elected officials, and we're using it to seek more R&D funding for an important industry project.
---
July 04, 2019
For the most part, working in government relations is like running a marathon, not a sprint. It can take weeks, months, or even years to formulate an industry consensus position, educate the relevant policymakers in legislatures and executive branch agencies, build alliances and broad support, and ultimately push a final action over the finish line. That metaphor was certainly fitting in recent weeks as IPC scored two interim wins on issues we've been working on for years.
---
June 13, 2019
In one of the highlights of IPC's work every year, top executives from electronics companies from across the U.S. came together in Washington, D.C., recently to call for policies that will drive the electronics industry's success. Attendees met with leading policymakers to discuss the U.S.-Mexico-Canada Agreement (USMCA), the electronics supply chain, EPA regulations, and workforce education.
---
May 07, 2019
From North America to Europe, Asia, and beyond, the future of the electronics manufacturing industry is shaped in many ways by government policies. That's why IPC maintains an active, multifaceted government relations program, including leadership and networking opportunities for member company executives.
---
April 17, 2019
Monday, April 15 was the deadline for millions of Americans to file their income tax returns, so this is a good time to review the Tax Cuts and Jobs Act of 2017 (TCJA) as well as the current tax policy landscape and how these rules are affecting the electronics industry.
---