Books

Featured Books

pcb007 Magazine

Latest Issues

Current Issue

The Registration Sweet Spot

Registration is underrated and underappreciated. The key is to ensure proper registration from layer to layer across the entire printed circuit board. It's a holistic process requiring anticipation, prediction, precise attention at each step, and detailed data tracking and monitoring.

High-reliability Fabrication

In this month's issue, our expert contributors discuss the latest in technologies, trends, complexities and resources regarding high-reliability fabrication.

Finding Ultra

New demands on PCB fabrication, namely advanced packaging, ultra high density interconnect (UHDI), and new specialty materials, are converging, changing the landscape of our business. Is it time to start paying close attention to this convergence?

Columns

Latest Columns

||| MENU
CES 2017: Press Day, LaunchIt and Showstoppers
January 10, 2017 | Dan Feinberg, Technology Editor, I-Connect007
Estimated reading time: 11 minutes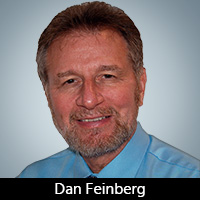 Before the show opens, CES provides two days and evenings not open to the general attendees, to enable companies, large and small, an opportunity to present their new offerings to the press. These opportunities range from small meetings with individual members of the trade press to huge events such as those presented by Samsung, Asus, Sony, Intel, Panasonic and others, with literally several hundred in attendance. It is not possible for any member of the press to attend and sit through more than a fraction of them.
Following are some observations from some of the press conferences and events I attended at CES on press day.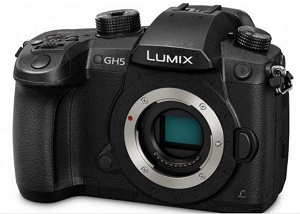 1. Panasonic announced some new countertop convection ovens, which were neat, but not exciting; there were no new TVs. The most interesting item for most in attendance seemed to be the Lumix GH5 camera. This camera can take 4K and 6K photos and incorporates some advanced video options. Its new digital live sensor increases the pixel count by 25% compared to the previous GH4. The camera is set to be out in the U.S. around the end of March or early April and will retail for $2,000.
Figure 1: Panasonic Lumix GH5 camera. 
2. Samsung: This company is still trying to put its battery fires and phone recalls into the past. At CES they announced some new appliances and new Chromebooks (big yawn), but they also announced their new QLED TV. The QLED series claims 100% color volume and displays every color regardless of brightness level. This is done via nano-sized quantum dots in the screen that help improve the black levels and overall imaging details.  
An area of improved consumer convenience included in the new models feature a single, transparent "invisible connection" cable, which, via a small box, can connect to all set-tops and other peripheral devices, even if they're set up on the other side of the room, thus eliminating the ever-growing rats nest of cables. Samsung also announced it is extending its "Smart Hub" interface for smartphones via a new app, allowing TV owners to control their content via a smartphone. 
Samsung is just one TV brand to announce greatly improved image quality by using advanced displays. There are many different definitions of what is being called high dynamic range (HDR) display technology. What one company calls HDR may be totally different than what their competitor means using the same term. It is like what we saw 15 years ago, when HD TV was just getting going. One company would call 780i hi- def, and the other would only call 1080i or 1080p hi-def.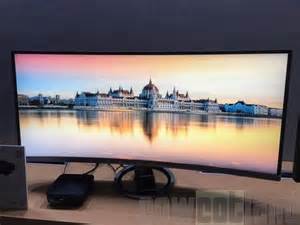 Let's take a moment to discuss HDR for TVs and computer displays. First, there are no standards. The industry has been looking for the latest great thing for the last five or six years. First it was 3-D, then add to that LED backlighting and then 4K, then 5K and even 8K. Some call HDR more color depth, some higher pixel count, squeezing more and more pixels into the screen area, beyond what the human eye can even see. Of course, our present hi-def T V standard which is 1080p is very low definition for a computer monitor and not that high for a TV. 
Besides the resolution, we now can choose between standard backlighting, backlights with local dimming and now quantum dot technology and let's not forget the transition from LED to OLED (organic light emitting diode) but wait, how about faster refresh rates. Watch an action flick on a standard 1080p 60Hz TV and then on a similar size and resolution 120Hz screen and you will clearly notice the difference. Any combination of these and even more features can be called HDR. For computer monitors, add in active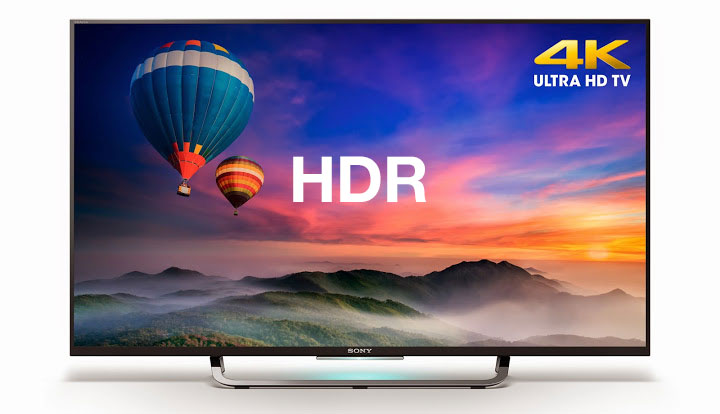 sync and very fast refresh rates to the mix and the combinations become so numerous; so there is nothing to say what truly is HDR—no standards as to what composes a true HDR display. Is a 4K TV with quantum dot backlight with a refresh of 120 Hz, but nothing else HDR, sure, why not? How about an OLED but at a lower resolution but perhaps at 240Hz refresh—is that HDR also? If not, why not? The point is that there are no standards, there is no understanding by the average consumer what all these technologies do. If you are considering very high-quality computer monitors with active sync and curved screens the issue is even more complex. Yes, HDR is coming and if you need a new TV or monitor now the choices are complex but if you have relatively good technology now you just might want to wait. No matter what Samsung, LG, Sharp, Sony, etc., are saying, things are changing fast and the demands of the consumer for quality, price and features assure that things are changing rapidly. 
Page 1 of 3
---
Suggested Items
09/20/2023 | I-Connect007 Editorial Team
Panasonic's Darren Hitchcock spoke with the I-Connect007 Editorial Team on the complexities of moving toward ultra HDI manufacturing. As we learn in this conversation, the number of shifting constraints relative to traditional PCB fabrication is quite large and can sometimes conflict with each other.
09/19/2023 | Anaya Vardya -- Column: Standard of Excellence
In my last column, I discussed cutting-edge innovations in printed circuit board technology, focusing on innovative trends in ultra HDI, embedded passives and components, green PCBs, and advanced substrate materials. This month, I'm following up with the products these new PCB technologies are destined for. Why do we need all these new technologies?
09/18/2023 | ViTrox
ViTrox, which aims to be the world's most trusted technology company, is excited to announce that our trusted Sales Channel Partner (SCP) in Mexico, SMTo Engineering, S.A. de C.V., will be participating in SMTA Guadalajara Expo & Tech Forum. They will be exhibiting in Booth #911 from the 25th  to the 26th of October 2023,  at the Expo Guadalajara in Jalisco, Mexico.
09/18/2023 | Intel
Intel announced one of the industry's first glass substrates for next-generation advanced packaging, planned for the latter part of this decade.
09/18/2023 | Aidan Salvi -- Column: Facing the Future
I have been in and around circuit boards most of my life. I started 20 years ago in my family's PCB shop, leaving after a couple of years to start my own software company. About a year ago, I returned to the family business, and the first thing I noticed was that nothing had really changed. We were doing the same things in the same way as the day I left. After talking to several experts in the industry, I realized it was worse than that: The manufacturing of PCBs had not changed in 70 years.