Books

Featured Books

smt007 Magazine

Latest Issues

Current Issue

Chips Don't Float

In Europe and the U.S., legislation is under way to revitalize PCB fabrication and packaging. What is the status of this work, and how specifically does this change the industry landscape for EMS companies? What will help keep us afloat?

Flying High With Digital Twin

The opportunity to use manufacturing simulation as a test bed for job planning and process optimization brings continuous improvement into the modern age. This may be an all-or-nothing type of project, but it's worth the investment.

Artificial Intelligence

In this issue, we (and AI) explored how and when artificial intelligence plays a role in manufacturing today. Whether on the factory floor, or in the front office, AI applications are emerging and changing how we approach planning, processes and problem solving.

Columns

Latest Columns

||| MENU
Six Sigma: What is it and How is it Used in Electronics Manufacturing?
January 19, 2017 | Neil Sharp, JJS Manufacturing
Estimated reading time: 4 minutes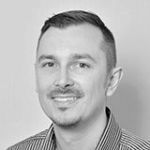 "Six Sigma is a quality program that, when all is said and done, improves your customer's experience, lowers your costs, and builds better leaders." – Jack Welch
Six Sigma: it sounds like something out of a Dan Brown novel. But it's not a mystery to be unraveled; rather, it is a defined, data-driven methodology aimed at process improvement and consistent output in manufacturing.
Although it was originally developed by Motorola in 1986, Six Sigma is more commonly associated with General Electric (GE). Jack Welch, the former chairman and CEO of GE, made Six Sigma a core component of his business strategy during his twenty-year tenure. It is now an entrenched business philosophy at the organization.
Today, Six Sigma is utilized across industries. So, what does it involve and what does it look like in practice?
What is Six Sigma?
"In contrast with other quality initiatives, Six Sigma recognises that there is a direct correlation between the number of product defects, wasted operating costs, and the level of customer satisfaction." – Process Quality Associates Inc (PQA)
Six Sigma revolves around reducing errors, to deliver better products and services – thereby improving the customer experience and increasing profit. It's essentially a quest for perfection – although, of course true perfection is impossible to achieve.
The term "sigma" derives from the eighteenth letter of the Greek alphabet (Σ, σ, ς). A Six Sigma process is one in which 99.99966 per cent of products created are free of defects; to put it another way, there should be no more than 3.4 defects per million opportunities (DPMO).
A defect is anything that falls outside of a standard process – that is, a variation. And, in electronics manufacturing, this measurement can be used in relation to anything from a component to a period of time. These calculations are rooted in mathematics and statistics and are further explained here [1] and here [2].
GE outlines the key concepts that inform Six Sigma as follows:
Critical to quality – attributes most important to the customer.
Defect – failing to deliver what the customer wants.
Process capability – what your process can deliver.
Variation – what the customer sees and feels.
Stable operations – ensuring consistent, predictable processes to improve what the customer sees and feels.
Design for Six Sigma – designing to meet customer needs and process capability.
Implementing Six Sigma
The successful deployment of Six Sigma is dependent on rolling it out across the entire organization.
The two main sub-methodologies for Six Sigma are: DMAIC and DMADV (also known as DFSS (Design for Six Sigma)). Both approaches are data-driven: the former is used to improve current business processes, while the latter focuses on creating new processes or products. Often, a business might implement DMAIC and then move on to DMADV.
iSixSigma defines each methodology as follows:
DMAIC
Define – define the project goals and customer (internal and external) deliverables.
Measure – measure the process to determine current performance.
Analyze – analyze and determine the root cause(s) of the defects.
Improve – improve the process by eliminating defects.
Control – control future process performance.
DMADV
Define – define the project goals and customer (internal and external) deliverables.
Measure – measure and determine customer needs and specifications.
Analyze – analyze the process options to meet the customer needs.
Design – design (detailed) the process to meet the customer needs.
Verify – verify the design performance and ability to meet customer needs.
Six Sigma is deployed by a number of key people across an organization, including:
Champions - executive leaders, who oversee the Six Sigma vision and drive it forwards. 
Master Black Belts - experts in Six Sigma integration. These people are focused full-time on rolling out Six Sigma and act as in-house coaches.  
Black Belts - those directly responsible for the implementation of Six Sigma within an organization. They report to Master Black Belts and have advanced expertise. 
Green Belts - those who support the Black Belts and carry out many of the day-to-day tasks involved in each project. 
This might all sound a bit complex and intimidating. However, it requires specialist training, in order to achieve success. There are a number of Six Sigma certification organizations, including professional associations, universities and for-profit training organizations. 
Lean Six Sigma
More recently, Six Sigma has been combined with lean manufacturing to create a new methodology: Lean Six Sigma. Lean manufacturing is, of course, aimed at eliminating waste within manufacturing – and so the two complement one another well.
Lean is implemented to identify opportunities to decrease waste within the manufacturing process and then Six Sigma is used to decrease defects. Together, these two methodologies help to maximize customer satisfaction and profit.  
Today, manufacturing firms exist in a challenging landscape. There is an increasing demand for customized products, which are expected to get to market faster than ever before – and, of course, the looming Fourth Industrial Revolution is disrupting the sector at its core.
Against this backdrop, it is more vital than ever to retain a competitive advantage. Implementing Six Sigma (and Lean Six Sigma) is an excellent way to ensure you remain on top.
References
2. www.pqa.net
This post originally appeared on the JJS Manufacturing blog, which can be found here.
---
Suggested Items
05/19/2023 | Globe Newswire
SigmaTron International, Inc., an electronic manufacturing services (EMS) provider, reported revenues and earnings for the fiscal quarter ended January 31, 2023.
05/17/2023 | Business Wire
SigmaSense announced a license and co-development with NXP Semiconductors to lead in the transition from traditional touch interfaces to multi-dimensional sensing capable of revolutionizing user experiences.
02/02/2023 | Promex Industries Inc.
Promex Industries, a Silicon Valley–based provider of advanced design, packaging, and microelectronics assembly services, announced the next key addition to its die-bonding service capabilities: a Finetech FINEPLACER® sigma advanced sub-micron bonder.
11/25/2022 | KATEK SE
In the third quarter of 2022, the KATEK Group was able to successfully continue and even accelerate its growth path. The Group recorded a 37.3% increase in sales compared to the same quarter of the previous year.
05/24/2022 | Yamaha Motor Co., Ltd.
Yamaha Motor Robotics SMT Section is to supply 15 YRM20 placement machines to Derby-based design and manufacturing services specialist Pektron.