Books

Featured Books

pcb007 Magazine

Latest Issues

Current Issue

The Registration Sweet Spot

Registration is underrated and underappreciated. The key is to ensure proper registration from layer to layer across the entire printed circuit board. It's a holistic process requiring anticipation, prediction, precise attention at each step, and detailed data tracking and monitoring.

High-reliability Fabrication

In this month's issue, our expert contributors discuss the latest in technologies, trends, complexities and resources regarding high-reliability fabrication.

Finding Ultra

New demands on PCB fabrication, namely advanced packaging, ultra high density interconnect (UHDI), and new specialty materials, are converging, changing the landscape of our business. Is it time to start paying close attention to this convergence?

Columns

Latest Columns

||| MENU
Cibel Chooses Frontline PCB Solutions' InCAM as Its Leading CAM Solution
April 11, 2017 | Orbotech
Estimated reading time: 2 minutes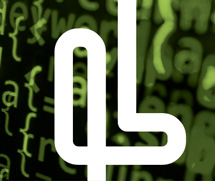 Orbotech has announced that Cibel has chosen InCAM as its preproduction CAM solution to replace its Genesis2000 CAM operation. Developed by Frontline PCB Solutions, InCAM is a comprehensive CAM system that performs fast, high-precision CAM tooling, via powerful design-for-manufacturing tools. 
"Since migrating from Genesis 2000 to InCAM, we've noticed improved analysis speeds due to InCAM's multi-processing capabilities. We can begin reviewing analysis results for the first layer while other layer analyses run in the background, dramatically shortening cycle time," said Christophe JOYAU, Cibel General Director. "Integration is smoother in InCAM, not only with Frontline's engineering products (InPlan and InStack) but with the entire Windows environment, and there is seamless backwards compatibility with Genesis 2000. In addition, all-round improved functionality – pad stacks, profile with holes etc.– enables significantly faster job processing." 
"We are very pleased with Cibel's decision to migrate to InCAM®," said Claudio Bellistri, CAM and Engineering Business Manager, Orbotech Europe. "InCAM's dedicated DFM and analysis tools, Check & Fix, and system-wide automation enable operators to achieve unparalleled quality and accuracy, helping manufacturers meet production challenges in a collaborative and secure work environment. These benefits have driven a growing trend of migration from Genesis to InCAM." 
About InCAM 
InCAM® is a comprehensive, innovative CAM system for HDI and IC Packaging PCB manufacturers that combines editing and analysis with automatic design-for-manufacture optimization to perform high-precision CAM tooling, with maximum efficiency and speed - helping manufacturers achieve lasting profitability and a competitive edge. InCAM® supports yield growth by enabling operators to multi-task and run advanced processes in the background, using the computer's multi-core CPU capabilities. Cycle time is dramatically shortened as colleagues team up on jobs in a data-secure, collaborative environment. InCAM® delivers improved data integrity and fault indication by allowing interactive post processing on selected DFM results. In addition, InCAM® operators can enjoy a streamlined user interface and remarkably easy-to-use tools. In addition, backwards compatibility with Genesis 2000, for both data and automation, drives productivity even further.
About Cibel
Founded in 1986, Cibel has forged an undeniable reputation in the manufacture of printed circuits: prototypes, small and medium scale batches. Cibel's products have been used with great success by industrial majors in such varied fields as semiconductors, avionics, defense, telecommunications, medical, research and general industry, as well as by specialized technological niches. Cibel had built up its expertise over the years by bringing together complementary skills -"tailor-made expertise"as it were. Through a carefully developed strategy in terms ofinvestmentandorganization, Cibel has obtained the certifications necessary to serve the most demanding markets.
About Orbotech
Orbotech Ltd. is a global innovator of enabling technologies used in the manufacture of the world's most sophisticated consumer and industrial products throughout the electronics and adjacent industries. The Company is a leading provider of yield enhancement and production solutions for electronics reading, writing and connecting, used by manufacturers of printed circuit boards, flat panel displays, advanced packaging, micro-electro-mechanical systems and other electronic components. 
Virtually every electronic device is produced using Orbotech technology. For more information visit www.orbotech.com.  
---
Suggested Items
12/05/2023 | PRNewswire
RTX will help the Department of Defense (DoD) address systemic risk in the procurement and delivery of supplies under an $8 million DARPA contract.
12/05/2023 | Arch Systems
Arch Systems, the leading provider of data, analytics, and insightful actions for manufacturing operations, announced this week its collaboration with Plexus Corp., a global leader in complex product design, supply chain, manufacturing, and sustaining services.
12/04/2023 | EMA Design Automation
EMA Design Automation, the world's premier EDA VAR, is spinning off their IP, content, and services group as a new company named Accelerated Designs, LLC with a focus on CAD agnostic solutions.
12/04/2023 | Gartner, Inc.
Global semiconductor revenue is projected to grow 16.8% in 2024 to total $624 billion, according to the latest forecast from Gartner, Inc. In 2023, the market is forecast to decline 10.9% and reach $534 billion.
12/01/2023 | Nolan Johnson, I-Connect007
Aidan Salvi, chief transformation officer, updates Nolan Johnson on the modernization activity under way at Amitron. Aidan shares that Amitron has added 62 different pieces of new equipment on their production floor, and shares details on what that means for Amitron's production capabilities, data management, and progress toward a Factory 5.0 future.