Books

Featured Books

smt007 Magazine

Latest Issues

Current Issue

Economic Headwinds

This issue takes stock of the current economic outlook and how companies are using current conditions to move themselves through technological evolutions, workforce shifts, and financial changes. Even with these headwinds, there's forward progress to be made.

Attracting New Talent

To get different results in staffing, you must change how you define, promote and recruit your job opportunities. How do you become magnetic to high-quality early-career candidates?

Test and Inspection

Test and inspection methods are undergoing rapid change. In this issue, we consider the influence of AOI, AI, and human eyes. How exactly are these pieces of the puzzle changing the role of test and inspection?

Columns

Latest Columns

||| MENU
Saki Discusses Industry 4.0 and True 3D Technology
June 12, 2017 | Stephen Las Marias, I-Connect007
Estimated reading time: 10 minutes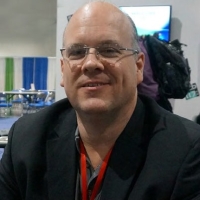 Quintin Armstrong, general manager for North America Sales and Service at Saki America, speaks to SMT Magazine about the Industry 4.0 strategy for inspection equipment providers. He also talks about why manufacturers are finding it more and more relevant to have an inspection line in their assembly lines now.
Stephen Las Marias: For starters, Quintin, tell us more about Saki.
Quintin Armstrong: Saki is a Japanese company that has been in business for about 23 years now. In the AOI realm, Saki got their start developing the line-scan 2D technology, and that became the benchmark for 2D systems back in the early days of AOI. In more recent times, we've been involved in X-ray equipment. Saki has a full line of automated X-ray inspection equipment and, with the onset of 3D technology, Saki not only developed one of the first 3D AOI machines, but also developed a 3D SPI, utilizing the very same technology that Saki uses in the 3D AOI machines. That brings us up to the point where, now, when we look at Saki's lineup, we have all the 2D legacy equipment plus the full 3D lineup, SPI, AOI and X-ray.
Las Marias: What can you say about the Industry 4.0 trend? Do you think people are ready for it?
Armstrong: Of course, that's the current topic. We've seen some of these initiatives come up in the past and probably we never totally followed on through, but we do have a new situation too with the internet being so prominent. The Internet of Things, I think is a real trend. Now, it's figuring out exactly what we can and will do with it, and how to go about that. There's a lot of activity going on with the machine connectivity, the hand shaking, feed forward, feedback, SPI to printer, SPI to placement, AOI to placement, etc. There certainly is some good potential there, but I think there's still a lot to be defined as to where it's going to go.
Las Marias: What do you think are the challenges?
Armstrong: Well, one of the things is to have a standard for the information we exchange, the format of that information, and the avenue for channeling that information from one equipment supplier to another. Another thing that's very important is having data that is actually usable and actionable. It's one thing to transmit data, but you need to have some kind of useful data. So, things like accuracy come into question with the AOI inspection. Are you able to generate data that is accurate enough to actually provide some useful actionable resolve in the mating equipment?
And this is something that Saki has had a great deal of success in. Mainly because since the very first machines that Saki made, they've always been not only inspection but measurement equipment. So that measurement aspect has always been very important for Saki, for say, carrying down through the development of the 3D line up. Now, we see that being a nice benefit for us as things develop into this interconnectivity and Industry 4.0, smart factory.
Saki has the SPI and the AOI equipment and X-ray, all of that can provide feedback data to feed the process with the mating equipment and to trigger the mating equipment to make adjustments, correct placements, based on the data that's measured and fed back. Saki is working with several of the major suppliers, both with pick-and-place equipment and screen printers. A good amount of this is already done, and we're continuing to work with some of the other big players and pursue more to be able to reach out to all the major pieces of equipment in the line, and exchange useful data that can be used as we figure out just where all this is going to go.
We don't want to just limit ourselves or anybody else to just meeting up with certain suppliers, and there's a wide variety of equipment out there and a wide mix of how that equipment is mated together. It's important to be able to reach out to the entire market and be able to provide our solutions to the entire market and to work with the wide variety of suppliers.
Las Marias: Are there standards now being developed towards that goal?
Armstrong: Well, let's say there's at least talk about the need for that. I guess it's not really clear yet just where we are with establishing those standards, but the need is identified and thought and action being taken in that regard.
Las Marias: In the AOI space, what specific developments are happening that are geared towards supporting customers toward that trend?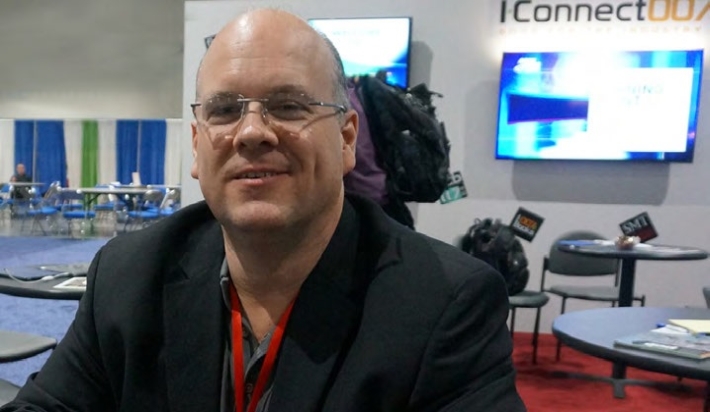 Quintin Armstrong
Armstrong: Certainly, the connectivity aspect is very important, but what you're able to communicate through this connectivity is extremely important, and that's one of the things that's become very apparent as we move through the process. What kind of data and how accurate is your data? That determines how useful it's going to be, not only to the customer but in the production line itself.
If you can't give accurate data to a pick-and-place machine to make it into some kind of a meaningful correction, or the same with SPI to printer and so on, then you really don't have anything useful to work with. These needs became apparent and identified and fortunately, in our case with Saki, we're in very good position with that.
We have very accurate data to be able to communicate with the other machines, and that gave us a good step in the right direction right from the beginning, instead of finding out that maybe there was something we needed to correct before we'd be able to provide some accurate feedback. It's a benefit at that point.
Las Marias: What opportunities are you seeing in the market right now?
Armstrong: Certainly, this is an ongoing process. It's in its infancy stages and just starting out. So there's a lot of work to do in this. Having said a few sentences about what it's all about doesn't at all reflect the amount of activity that goes into it. One thing that you would hear most people express is figuring out now just exactly where we go with all this. How do we make it as useful as it can be? It's a lot of talk about collecting a lot of data, but not necessarily a lot of definition about what we can do with that data right now. So that's something that's ongoing and, of course, with so many suppliers with so many types of equipment, it's quite a lengthy process just to establish all of that type of interconnectivity and data feedback.
Page 1 of 2
---
Suggested Items
09/20/2023 | I-Connect007 Editorial Team
Panasonic's Darren Hitchcock spoke with the I-Connect007 Editorial Team on the complexities of moving toward ultra HDI manufacturing. As we learn in this conversation, the number of shifting constraints relative to traditional PCB fabrication is quite large and can sometimes conflict with each other.
09/19/2023 | Anaya Vardya -- Column: Standard of Excellence
In my last column, I discussed cutting-edge innovations in printed circuit board technology, focusing on innovative trends in ultra HDI, embedded passives and components, green PCBs, and advanced substrate materials. This month, I'm following up with the products these new PCB technologies are destined for. Why do we need all these new technologies?
09/18/2023 | ViTrox
ViTrox, which aims to be the world's most trusted technology company, is excited to announce that our trusted Sales Channel Partner (SCP) in Mexico, SMTo Engineering, S.A. de C.V., will be participating in SMTA Guadalajara Expo & Tech Forum. They will be exhibiting in Booth #911 from the 25th  to the 26th of October 2023,  at the Expo Guadalajara in Jalisco, Mexico.
09/18/2023 | Intel
Intel announced one of the industry's first glass substrates for next-generation advanced packaging, planned for the latter part of this decade.
09/18/2023 | Aidan Salvi -- Column: Facing the Future
I have been in and around circuit boards most of my life. I started 20 years ago in my family's PCB shop, leaving after a couple of years to start my own software company. About a year ago, I returned to the family business, and the first thing I noticed was that nothing had really changed. We were doing the same things in the same way as the day I left. After talking to several experts in the industry, I realized it was worse than that: The manufacturing of PCBs had not changed in 70 years.