Books

Featured Books

pcb007 Magazine

Latest Issues

Current Issue

Finding Ultra

New demands on PCB fabrication, namely advanced packaging, ultra high density interconnect (UHDI), and new specialty materials, are converging, changing the landscape of our business. Is it time to start paying close attention to this convergence?

Developing a Strategy

A solid strategy is a critical part of success. This month, we asked some of the top industry leaders and business strategy "gurus" to share their thoughts on developing strategies.

Winning With TQM

In this issue, we explore how TQM has entered the DNA of continuous improvement disciplines, and the role leadership transformation plays in this. If you've ever competed against a TQM company, you understand their winning advantage.

Columns

Latest Columns

||| MENU
2018 FLEXI Awards Innovation and Leadership in Flexible Hybrid Electronics
February 14, 2018 | SEMI
Estimated reading time: 2 minutes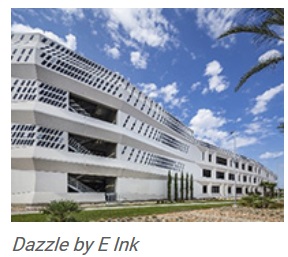 The 2018 FLEXI Awards today recognized groundbreaking accomplishments in the Flexible Hybrid Electronics (FHE) sector in 2017. Presented at the opening session of the 17th annual 2018FLEX Conference and Exhibition, in Monterey, California, the awards spotlighted the following leaders in the categories of R&D Achievements, Product Innovation and Commercialization, Education Leadership and Industry Leadership.
Product Innovation – E Ink, creator of Dazzle, the world's largest electronic paper installation, won a FLEXI for product design and ingenuity, and potential market adoption and revenue generation. Made from electrophoretic display technology, the programmable art installation adorns one side of San Diego International Airport's new rental car center.
R&D Achievement – The Wearable Device for Dynamic Assessment of Hydration team – consisting of GE Global Research, UES, The University of Arizona, University of Connecticut, University of Massachusetts Amherst, Dublin City University and AFRL – won a FLEXI for developing a paper-based biofluid patch that collects sweat for human hydration index monitoring. Award criteria included research approach, originality and commercial potential for expanding the bounds of flexible or printed electronics.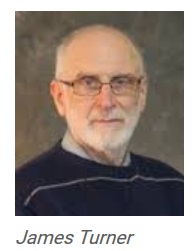 Technology Leadership In Education – James Turner, research scientist at Binghamton University, won a FLEXI for outstanding leadership and attention to mentoring students during the development of an FHE electrocardiography (ECG) patch. Turner led a group of students through the development which included a multi-disciplinary approach as well as coordination with industry and several academic institutions to correlate reliability data, simulations and optimize design features of the revolutionary patch.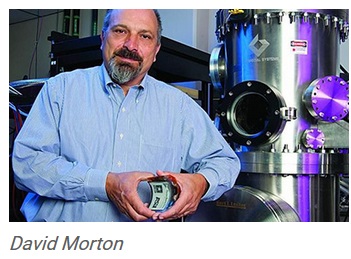 Industry Leadership – David Morton, formerly with the Army Research Laboratory, won a FLEXI for his dedication to building awareness of advanced flexible hybrid electronics in the broader field of electronics. Award criteria include outstanding leadership in public forums and contributions to industry associations.
Technology Champion – Robert Reuss, former program manager in the Microsystems Technology Office at DARPA, won a FLEXI for his extraordinary dedication to growing the flexible electronics industry, early recognition of the impact of large area electronics and strong contributions to helping build the FLEX Conference.
FLEXIs have been the industry's premier award for distinguished organizations and individuals since 2009. See full list of awardees. The FLEXI Awards are sponsored by FlexTech, a SEMI Strategic Association Partner, an organization dedicated to the success of the FHE sector. The 2018 FLEXI award ceremony was sponsored by SCREEN Holdings.
2018FLEX – February 12-15 in Monterey, California – spotlights FHE innovation drivers in smart medtech, smart transportation, smart manufacturing, smart data, Internet of Things (IoT) and consumer electronics.
About SEMI
SEMI connects over 2,000 member companies and 1.3 million professionals worldwide to advance the technology and business of electronics manufacturing. SEMI members are responsible for the innovations in materials, design, equipment, software, devices, and services that enable smarter, faster, more powerful, and more affordable electronic products. FlexTech, the Fab Owners Alliance (FOA) and the MEMS & Sensors Industry Group (SEMI-MSIG) are SEMI Strategic Association Partners, defined communities within SEMI focused on specific technologies. Since 1970, SEMI has built connections that have helped its members prosper, create new markets, and address common industry challenges together. SEMI maintains offices in Bangalore, Berlin, Brussels, Grenoble, Hsinchu, Seoul, Shanghai, Silicon Valley (Milpitas, Calif.), Singapore, Tokyo, and Washington, D.C.
---
Suggested Items
09/21/2023 | KIC
KIC, a renowned pioneer in thermal process and temperature measurement solutions for electronics manufacturing, is thrilled to announce its participation in the upcoming SMTA Guadalajara Expo & Tech Forum.
09/21/2023 | Dymax
Dymax, a leading manufacturer of light-curing materials and equipment, will exhibit in booth 1526 at SMTA International 2023 in Minneapolis, MN, from October 10-11.
09/21/2023 | Altus Group
Altus Group, a leading supplier of capital equipment and services to the electronics manufacturing industry, has signed an agreement with SMT Thermal Discoveries to distribute its advanced reflow soldering and thermal technology solutions in Ireland.
09/21/2023 |
Intraratio, a provider of enterprise software solutions, is pleased to announce that Ryan Gamble, CEO and Founder of Intraratio, will deliver an informative keynote presentation at SMTA International 2023. T
09/20/2023 | PRNewswire
ICZOOM Group Inc., a B2B electronic component products e-commerce platform, provided details on the Company's accelerated growth and steady market expansion strategy, as the Company leverages its strengthened balance sheet and fortified global brand following its successful listing on Nasdaq earlier this year.