Books

Featured Books

pcb007 Magazine

Latest Issues

Current Issue

Finding Ultra

New demands on PCB fabrication, namely advanced packaging, ultra high density interconnect (UHDI), and new specialty materials, are converging, changing the landscape of our business. Is it time to start paying close attention to this convergence?

Developing a Strategy

A solid strategy is a critical part of success. This month, we asked some of the top industry leaders and business strategy "gurus" to share their thoughts on developing strategies.

Winning With TQM

In this issue, we explore how TQM has entered the DNA of continuous improvement disciplines, and the role leadership transformation plays in this. If you've ever competed against a TQM company, you understand their winning advantage.

Columns

Latest Columns

||| MENU
Sunstone's Terry Heilman Discusses the Evolving Industry
April 10, 2019 | Barry Matties, Publisher, I-Connect007
Estimated reading time: 9 minutes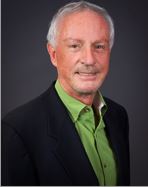 For the last 14 years, CEO Terry Heilman has been one of the key leaders in driving the expansive growth at Mulino, Oregon-based Sunstone Circuits, growing from a traditional PCB manufacturer to a PCB solutions provider with online ordering and a free PCB design tool. At IPC APEX EXPO 2019, Terry discusses the importance of serving the customer, how customers are shaping companies today, and the impact this will have on companies in the future.
Barry Matties: First, please share a little bit about Sunstone and what you do.
Terry Heilman: Most people in the industry know of Sunstone Circuits. Our primary thrust is manufacturing PCB prototypes and medium production runs of all shapes and sizes and providing extreme customer service. Unlike most of the industry, we're more than happy with very small orders, but we want a lot of them to keep the machine running, of course. Our customers have always told us that they are extremely happy with our customer service. In addition to customer service, you must have quality and turn time, and you must ensure that the product's right. But at the end of the day, what you really need to do is to be sure that you're taking all of the extra effort out for customers so that they don't have to expend unnecessary effort.
Customers should be able to look at a website and just make a few clicks to take care of things with minimal effort. You don't want to have to dig through all kinds of details, searching for the right page while losing your patience. You don't want to create a situation where customers are forced to call in to get help if you can avoid it, though our support team loves to hear from you. We're not perfect, but we're getting better and better all the time. I don't want to say it's a slogan, but we do use a lot of time and effort internally to improve Sunstone and reduce the amount of customer effort. We cover a lot of areas, putting together the product to make things even easier for the customer—and our strong customer support team.
Those are great places to start, but to stay relevant, you must have more automation as well. You can have all kinds of automation in place, but if you're not addressing the overall experience and reducing the customer's effort with automation, it's not going to do you a lot of good. Sometimes, when people talk about automation, there's a feeling that it's all about robots, production equipment, etc. And is it? Absolutely. But there's a lot more that goes with it, such as creating a simple and efficient experience for the customer. Some aspects cannot yet be automated as effectively, which is why we take a hands-on approach to many aspects of our process; human-touch DFM, strong technical support, and a high commitment to our quality policy.
Matties: All of that is a lot of mechanization, and the automation that we see with smart factories is data management. It's getting your data to talk to the process so that you don't have to rely on the operator to dial it in or determine what the optimal work day or workflow looks like because machines are much more capable of doing that.
The goal with a smart factory is to get rid of the operators because a lot of North American facilities have island manufacturing. You have drilling over in one room, plating in another, and nothing is connected. You have a bunch of islands. But we can mechanize between those islands through automation. Plus, if you can get rid of the human touch, you increase the quality of the board. How do you see that playing out in North America?
Heilman: I haven't given it a huge amount of thought, but initially, I feel it is going to be more difficult overall in North America where most people have been in business for some time. Is it impossible? No. Like so many things, the smart people who are more aggressive do what they need to do to continue growing business, but it's not easy to redesign the business that eliminates peoples' positions, especially those that have been loyal, longtime employees. Do you want to treat people fairly and so forth? Yes, but in most cases, it's fairly difficult to raise prices in our industry to treat people fairly. You can, but it's a very difficult sell.
At that same time, I don't see anything that comes to our office that doesn't have raised prices whether that's on medical insurance, salaries, etc. So, if you don't continue to make process improvements or adjust pricing, your margins are going to degrade. Again, it will be difficult to force people to start doing a little more of that, and it's going to be a select few that start.
Matties: Of course, part of it is the investment. It's taking and building a smart factory; there's not an off-the-shelf box that you can plug in because you have legacy equipment that you have to deal with and you're not going to replace every bit of equipment to bring intelligence into it. You might have a language barrier between equipment that you have to overcome, and there are so many other obstacles. And the ownership in America, as you pointed out, have been in it for a long time. Is there motivation to come in and retool an entire factory? Or is it more, "I'm going to ride this out, get to my retirement, and let the next person worry about it?"
Heilman: There's a lot of exactly what you just said. Since many people have been in the business for such a long period of time, there's a significant investment between the equipment they have today and what they bought 10 years ago, and they're greatly concerned for their people. Not that you shouldn't be, but if you have a business that isn't doing well, you may need to alter some things. Retooling a factory from an existing factory requires a lot of work and foresight that not a lot of business owners are going to have much desire to take on. Keeping the business running while updating equipment, software, hardware, etc., is not an easy feat, especially in a business without a lot of redundancy. Sometimes, it's better to start over from scratch because it's just too hard to retool a lot of people, especially the owners.
Some readers might think, "That's a really tough stance he's taking," but I think it's real. It's extremely difficult for people to make these types of changes when they have all that foundation that has always been there. It's the only way that they've known how to do things.
Matties: When I look back on your business at Sunstone, you were an industry trailblazer. You changed the paradigm and started an online quote and order model where many said, "What the heck is this?"
Heilman: Yes, many did say that 20 years ago when we first launched that concept, but over the years, lots of people have tried to do the same sort of thing and copy it. It's tough for many people in North America because they're so stuck in the way the industry used to be when there were good times for everybody. The energy isn't there in most cases. I'm not sure the financial resources are there. There's a little bit of a "let's get through this" mentality, and those people are probably not going to make it. They're putting a bunch of money in it, and it too will disappear like a lot of things.
Matties: Right. So, what's in the future for Sunstone? You said that it looks like sales are going to be up for 2019.
Heilman: Yes, 2018 was very good for us, and 2019 will be even better.
Matties: Aside from great management, what do you attribute the growth to?
Heilman: Again, it's a combination of factors. We've been working on things for the last few years that are going to come to fruition even more in 2019 and 2020. Regarding product lines, we also have some other things that will be announced. We will continue to work on making the customer experience easier so that they do not have to put nearly the amount of effort into designing and ordering, just like Amazon; you make a couple of clicks, and the product arrives.
We're aiming for the same type of thrust as Amazon, but a little bit different. Again, we have to remember how important it is today for people to have everything quickly. Amazon has really changed the online consumer's expectations, and people tend to make comparisons to them regardless of the product or industry. These consumers are driving the experience in new and exciting ways. If you don't like that, that's okay, but it's not going to be good for you, especially in terms of gaining new customers. You need to have new customers coming in the door all the time. The people we love who we've been doing business with for some time are very satisfied. Certainly, we need to take care of those people, but we need to have new customers for growth as well. If you don't have growth, you can't do all these other things we've been talking about.
We're becoming way more efficient too. We've learned a lot from going through some fairly current ISO activity that has shown us that maybe we didn't understand some of our processes as well as we should, and it's going to show that we have some strong efficiency gains available. It's going to be better for the operators, customers, and for us to keep some of our costs down.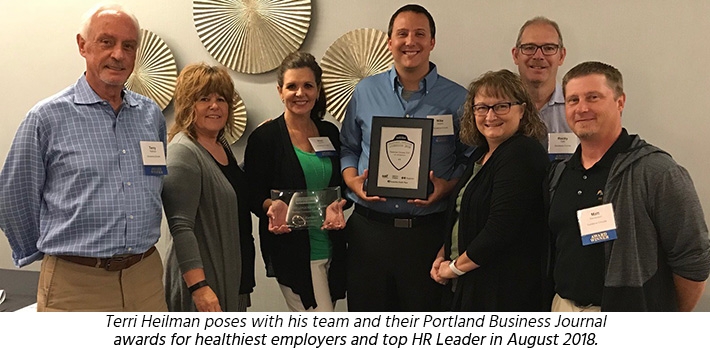 Matties: That sounds like the right mix. You can't do just one; you must have a balance.
Heilman: It's not easy, and we have a lot of competition coming from overseas. You can complain about that, but we feel that it's somewhat of a blessing as much as that sounds a bit strange because it pushes us to be better, which is best for the customer and our company. But for the people that don't subscribe to that, it's not going to be good.
Matties: They will feel it.
Heilman: I think that's why you see a lot of the companies not growing very well. Over the next couple of years, you're going to see much more consolidation.
Matties: Yes. Well, I appreciate you chatting with us. Thank you.
Heilman: Thanks.
To read columns from Sunstone Circuits, click here.
---
Suggested Items
09/20/2023 | I-Connect007 Editorial Team
Panasonic's Darren Hitchcock spoke with the I-Connect007 Editorial Team on the complexities of moving toward ultra HDI manufacturing. As we learn in this conversation, the number of shifting constraints relative to traditional PCB fabrication is quite large and can sometimes conflict with each other.
09/19/2023 | Anaya Vardya -- Column: Standard of Excellence
In my last column, I discussed cutting-edge innovations in printed circuit board technology, focusing on innovative trends in ultra HDI, embedded passives and components, green PCBs, and advanced substrate materials. This month, I'm following up with the products these new PCB technologies are destined for. Why do we need all these new technologies?
09/18/2023 | ViTrox
ViTrox, which aims to be the world's most trusted technology company, is excited to announce that our trusted Sales Channel Partner (SCP) in Mexico, SMTo Engineering, S.A. de C.V., will be participating in SMTA Guadalajara Expo & Tech Forum. They will be exhibiting in Booth #911 from the 25th  to the 26th of October 2023,  at the Expo Guadalajara in Jalisco, Mexico.
09/18/2023 | Intel
Intel announced one of the industry's first glass substrates for next-generation advanced packaging, planned for the latter part of this decade.
09/18/2023 | Aidan Salvi -- Column: Facing the Future
I have been in and around circuit boards most of my life. I started 20 years ago in my family's PCB shop, leaving after a couple of years to start my own software company. About a year ago, I returned to the family business, and the first thing I noticed was that nothing had really changed. We were doing the same things in the same way as the day I left. After talking to several experts in the industry, I realized it was worse than that: The manufacturing of PCBs had not changed in 70 years.