Books

Featured Books

smt007 Magazine

Latest Issues

Current Issue

Economic Headwinds

This issue takes stock of the current economic outlook and how companies are using current conditions to move themselves through technological evolutions, workforce shifts, and financial changes. Even with these headwinds, there's forward progress to be made.

Attracting New Talent

To get different results in staffing, you must change how you define, promote and recruit your job opportunities. How do you become magnetic to high-quality early-career candidates?

Test and Inspection

Test and inspection methods are undergoing rapid change. In this issue, we consider the influence of AOI, AI, and human eyes. How exactly are these pieces of the puzzle changing the role of test and inspection?

Columns

Latest Columns

||| MENU
Plexus Expands Darmstadt Design Center
May 27, 2019 | Plexus Corp.
Estimated reading time: 1 minute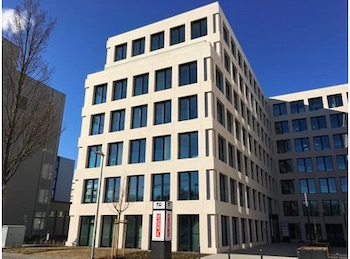 Plexus Corp. opens its expanded design center in Darmstadt today, doubling its engineering capacity in Germany. The facility will provide expertise in design and development engineering of complex products supporting customers in the healthcare/life sciences, industrial/commercial and aerospace/defense sectors.
The move to the larger premises underscores the continued commitment and growth of Plexus in the EMEA and DACH regions. The demand for design and development engineering services local to Europe has fueled this development. The number of Plexus employees in EMEA has risen by 66% over the last four years to approximately 2,240 employees as Plexus continues to invest in the breadth of capabilities offered to its European customers.
"When Plexus opened its first facility in Germany in 2011, we deliberately chose Darmstadt in order to best support customers within our differentiated market sectors in developing highly complex products," said Steve Frisch, executive vice president and COO. "This expansion of our capacity and engineering team, in conjunction with our global footprint, positions Plexus to effectively deliver exceptional engineering and manufacturing services to our customers worldwide."
The Darmstadt Design Center is one of Plexus' eight global, state-of-the-art engineering centers. The Darmstadt Design Center offers engineering expertise in the areas of software, digital and analog hardware, mechanical, industrial design, quality, test development and project management. In total, Plexus' footprint spans 25 locations worldwide that work seamlessly in the development and production of highly complex products that support demanding regulatory environments. In Europe, this includes Design Centers and manufacturing facilities in the UK and Romania, in addition to Germany.
---
Suggested Items
11/29/2023 | TT Electronics
TT Electronics, a global provider of custom power solutions and engineered technologies, has announced that its Power and Control business has officially opened its new state-of-the-art research, development and manufacturing facility.
11/27/2023 | HyRel
HyRel Technologies, a global provider of quick turn semiconductor modification solutions, announces the achievement of International Traffic in Arms Regulations (ITAR) registration.
11/20/2023 | MIT
MIT's Department of Aeronautics and Astronautics (AeroAstro) recently hosted the 2023 Future Leaders in Aerospace Symposium, inviting women and underrepresented minorities in aerospace fields to campus for a two-day program.
11/14/2023 | NEO Tech
NEOTech, a leading provider of electronic manufacturing services (EMS), design engineering, and supply chain solutions in the high-tech industrial, medical device, and aerospace/defense markets, is thrilled to welcome James Doyle to the team as Chief Executive Officer of NEOTech's Aerospace & Defense division, effective immediately.
11/06/2023 | PRNewswire
Vuzix Corporation, a leading supplier of smart glasses and Augmented Reality (AR) technology and products, announced it has completed delivery against a follow-on order from a Tier-1 aerospace and defense contractors with which it has been working with.