Books

Featured Books

pcb007 Magazine

Latest Issues

Current Issue

Finding Ultra

New demands on PCB fabrication, namely advanced packaging, ultra high density interconnect (UHDI), and new specialty materials, are converging, changing the landscape of our business. Is it time to start paying close attention to this convergence?

Developing a Strategy

A solid strategy is a critical part of success. This month, we asked some of the top industry leaders and business strategy "gurus" to share their thoughts on developing strategies.

Winning With TQM

In this issue, we explore how TQM has entered the DNA of continuous improvement disciplines, and the role leadership transformation plays in this. If you've ever competed against a TQM company, you understand their winning advantage.

Columns

Latest Columns

||| MENU
Communication, Part 5: Internet Impedance Calculators for Modeling
November 5, 2019 | Steve Williams, The Right Approach Consulting LLC
Estimated reading time: 4 minutes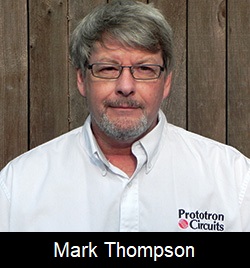 Bob Chandler of CA Design and Mark Thompson of Prototron Circuits address how new engineers use internet impedance calculators for modeling (e.g., formulas versus recipes) in Part 5 of this series.
Steve Williams: Today, we want to talk today about a phenomenon that I wasn't personally aware of until Mark brought it to my attention, which surrounds engineers going on the internet, searching for impedance modeling calculators, and using that to come up with their impedance calculations. Bob, what do you think about that?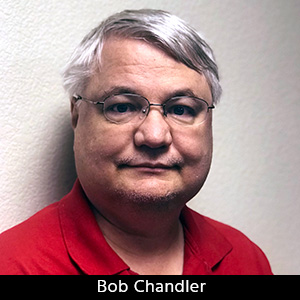 Bob Chandler: It is definitely happening. I like to talk to about it as formulas versus recipes, and engineers love to deal with formulas, where they key in the numbers and come up with the solution. They're not used to dealing with recipes, where you take the basic ingredients, and depending on how you process those, come up with totally different products. Once, the same board with the same data was manufactured at two different fab houses and had completely different controlled impedances, even though the trace widths, materials, etc., were identical. One shop fabricated it at a slightly different temperature and pressure than the other one, which resulted in a completely different controlled impedance. So, talk to your fabricator because the process has as much impact on the controlled impedance as the material and trace width do.
Williams: We've talked in the past about some designers just throwing out boilerplate notes and requirements on drawings. This sounds like the same thing, but there are a lot more consequences if that happens.
Mark Thompson: Absolutely. And Bob brings up a great point. Even if you have the same stackup of the same material and the same trace and space sizes, because of different press parameters and environmental conditions, all kinds of other factors can combine to make deviations in those impedances. And that's where the conversation between the designer and the fabrication house takes place.
First, I see that some folks use online calculators, like those provided by the Missouri University of Science & Technology [formerly the University of Missouri-Rolla]. However, if you look at it and the Z-axis shape of the trace, it has vertical walls; it's a rectangular slab. There is no etchant in the world that works perfectly with 90° corners. Second, calculations are frequently made without any solder mask or polymer mask plastic over the top of the traces, which will also affect the impedances. Third, sometimes, a wrong dielectric constant is used.
Williams: How should companies do their modeling? Should it be based on experience, software, or working with the design bureau?
Thompson: The best way to do it is, as Bob said, is to start with a conversation between the engineer and designer and agree on the material, copper weight, color of the solder mask, whether or not there will be free space structures, and whether or not there will be coplanar structures. Beyond that, I can provide that information, and include all the effective dielectric contents of all of the subsections based on Prototron Circuits.
Chandler: The main thing is to go back to the fabrication house and ask them what they would prefer. Because if you design your board was a certain setup, and then you send it to the fabrication house for a three-day turn, and they can't manipulate the numbers, your three-day turn turns into a one week and three-day turn, as they have to special order materials.
Williams: That's a great point.
Thompson: And in today's world, where people are designing with 0.1-millimeter lines and spaces, any deviation where I have to increase or decrease that trace or space may throw us out of the game and make it not producible for a fabrication house. Nothing ruins a designer's day more than having a fabrication house calling and saying, "I'm sorry, but we can't get there from here."
Williams: Out of all the business that you do, Mark, how much of it requires controlled impedance and modeling?
Thompson: That's a great question. When I started here 23 years ago, I brought controlled impedance on board; we didn't do any—only four and six layers. We started out with four- and six-layer impedances, very simple stripline constructions and dual asymmetrics, some at 50 ohms, others at 100 ohms, etc.. Now, over 70% of all the jobs that come through Prototron today are signal integrity.
Williams: So, it's a big deal.
Thompson: Yes.
Williams: Bob, how does that match up to your designs as far as how many have controlled impedance and people's requirements?
Chandler: It's very similar, probably 70–80%, depending on our current customer base. Some of our customers have many more requirements for it, and others are much less requirement-driven.
Williams: It sounds like you and Bob are on the same page, at least.
Thompson: Without a doubt.
Editor's note: Read Part 1, Part 2, Part 3, and Part 4, and stay tuned for the final installment of this series.
Steve Williams is the president of The Right Approach Consulting and an I-Connect007 columnist.
Bob Chandler is CTO of CA Design (cadesign.net) and a senior Allegro/OrCAD trainer and consultant.
Mark Thompson, CID+, is in engineering support at Prototron Circuits and an I-Connect007 columnist. Thompson is also the author of The Printed Circuit Designer's Guide to… Producing the Perfect Data Package. Visit I-007eBooks.com to download this book and other free, educational titles.
---
Suggested Items
09/21/2023 | Thermaltronics USA, Inc.
Thermaltronics USA, Inc., a globally acclaimed manufacturer of Precision Soldering Robots and innovative Curie point soldering systems, is excited to announce its participation in the highly anticipated SMTA Guadalajara Expo & Tech Forum, scheduled to take place from October 25-26, 2023.
09/20/2023 | ULT AG
At this year's productronica, the world's leading trade show for electronics manufacturing, ULT will present a brand new extraction solution for solder fumes and vapor.
09/20/2023 | Hentec Industries/RPS Automation
Hentec Industries/RPS Automation, a leading manufacturer of selective soldering, component lead tinning and solderability test equipment, announces that it has added assembly and production staff members to its team to accommodate its recent increase in sales and order demand.
09/19/2023 | SMTA
SMTA is honored to announce Qais Qasaimeh, a graduate student at Auburn University, has been selected as the winner of the 2023 Charles Hutchins Educational Grant.
09/14/2023 | SHENMAO
SHENMAO America, Inc. is proud to introduce its latest innovation in response to the growing demand for ultra-thin packages in the electronics industry.