Books

Featured Books

pcb007 Magazine

Latest Issues

Current Issue

Finding Ultra

New demands on PCB fabrication, namely advanced packaging, ultra high density interconnect (UHDI), and new specialty materials, are converging, changing the landscape of our business. Is it time to start paying close attention to this convergence?

Developing a Strategy

A solid strategy is a critical part of success. This month, we asked some of the top industry leaders and business strategy "gurus" to share their thoughts on developing strategies.

Winning With TQM

In this issue, we explore how TQM has entered the DNA of continuous improvement disciplines, and the role leadership transformation plays in this. If you've ever competed against a TQM company, you understand their winning advantage.

Columns

Latest Columns

||| MENU
Flex Standards Update With Nick Koop
November 21, 2019 | Andy Shaughnessy, Design007 Magazine
Estimated reading time: 1 minute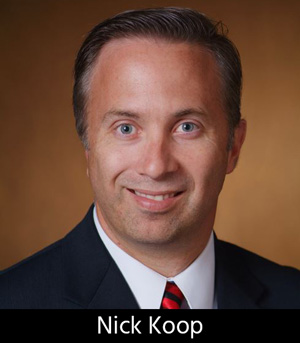 This month, I interviewed Nick Koop—director of flex technology at TTM Technologies, a veteran "flex guy" and instructor, and a leader of several IPC flex standards committees. Nick provides an update for the committees he's involved with and discusses some of the challenges that he sees as more designers enter the world of flex.
Andy Shaughnessy: Nick, tell us a little about your background and your work with flex and rigid-flex circuits at TTM.
Nick Koop: I've worked in the flex and rigid-flex world since 1985 where my roles have ranged from process engineer to design engineer to general manager of a factory. And I've been with TTM since 2013. It has been a great experience working with such a wide range of customers and programs, solving problems that lead to success for our customers.
Shaughnessy: You're the vice-chair of the Flexible Circuits Committee and co-chair of the 6013 Subcommittee. Give us some updates on the flex committees.
Koop: All of the flex specifications are being reviewed on an ongoing basis. We are close to releasing new versions of IPC-2223 and IPC-6013. They will include more information on microvias, finished copper thickness, and other member-requested updates. I would expect that to happen by early 2020. The supporting material specifications and test methods are also under review. In addition, there is work happening on the T-50 Terms and Definitions Guideline, which is in the middle of a substantial update. So, there is a lot happening on all fronts.
Shaughnessy: We talk to a lot of rigid board designers who are being forced into flex design. Usually, they start with flex standards, and then hopefully, they will call a flex board shop. What advice would you give any rigid folks moving into the flex world?
Koop: We are also seeing dramatic growth in flex use driven by several factors; space, weight, reliability, and cost being some of the most common. Flex provides a lot of advantages over a rigid board and discrete wiring. My initial advice would be to gain an understanding of the similarities and differences. The key differences are unique materials and a variation in material movement, which can impact alignment.
To read this entire interview, which appeared in Flex007 in the September 2019 issue of Design007 Magazine, click here.
---
Suggested Items
09/20/2023 | I-Connect007 Editorial Team
Panasonic's Darren Hitchcock spoke with the I-Connect007 Editorial Team on the complexities of moving toward ultra HDI manufacturing. As we learn in this conversation, the number of shifting constraints relative to traditional PCB fabrication is quite large and can sometimes conflict with each other.
09/14/2023 | MKS' Atotech
MKS' Atotech, a leading surface finishing brand of MKS Instruments, will participate in the upcoming IPCA Expo at Bangalore International Exhibition Centre (BIEC) and showcase its latest PCB manufacturing solutions from September 13 – 15.
09/14/2023 | Vern Solberg -- Column: Designer's Notebook
Flexible circuit applications can be as basic as furnishing electrical interconnect between two conventional circuit board assemblies, or to prove a platform for placing and interconnecting electronic components. During the planning and pre-design phase of the flexible circuit, there will be several material and process related questions that need to be addressed. Most flexible circuit fabricators welcome the opportunity to discuss their customers' flexible circuit objectives prior to beginning the actual design process.
09/14/2023 | John Watson -- Column: Elementary, Mr. Watson
Electronics are continually evolving, driven by innovations in printed circuit board technology. Flexible PCBs have emerged as a revolutionary force, reshaping the PCB industry and influencing the design and functionality of countless electronic devices. Some believe that flexible PCBs are a relatively newer technology, but as we will see, that is not true. Since I'm an instructor, here's a short history lesson on how we got here and what we can expect.
09/11/2023 | PRNewswire
Can digital and/or high throughput manufacturing be applied to circuit boards? Can stretchable electronics be produced without sacrificing processing capabilities?