Books

Featured Books

pcb007 Magazine

Latest Issues

Current Issue

Finding Ultra

New demands on PCB fabrication, namely advanced packaging, ultra high density interconnect (UHDI), and new specialty materials, are converging, changing the landscape of our business. Is it time to start paying close attention to this convergence?

Developing a Strategy

A solid strategy is a critical part of success. This month, we asked some of the top industry leaders and business strategy "gurus" to share their thoughts on developing strategies.

Winning With TQM

In this issue, we explore how TQM has entered the DNA of continuous improvement disciplines, and the role leadership transformation plays in this. If you've ever competed against a TQM company, you understand their winning advantage.

Columns

Latest Columns

||| MENU
Industry Leaders Speak Out: Read the Latest Updates Here
March 25, 2020 | I-Connect007 Editorial Team
Estimated reading time: Less than a minute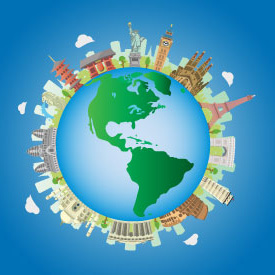 I-Connect007 continues to receive and post company updates on the COVID-19 outbreak. That's why I-Connect007 has launched Industry Leaders Speak Out, a bulletin board of sorts that allows PCB industry owners and managers to explain their current status for conducting business while handling the COVID-19 outbreak.
On this industry forum page, we encourage you to share your company updates and keep up to speed on your partners, suppliers and colleagues. Check back frequently to see how your industry partners are operating during these challenging times. And if you'd like to share an update about your company's current operations, you can submit a message as well. Just click on the link at the bottom of the page.
We'll get through this together, and this industry will be better than ever before.
The current list includes company statements from APCT, Blackfox, Burkle North America, EMA Design Automation,Freedom CAD, ICM Controls, Koh Young Technology, LPKF Laser & Electronics, Mirtec, NCAB Group, Polar, Printed Circuits, Taiyo America, Ucamco, Ventec International and others. Read them all at Industry Leaders Speak Out and check back as we will be adding to this page in the coming weeks.
---
Suggested Items
09/27/2023 | HyRel
HyRel Technologies, a global provider of quick turn semiconductor modification solutions, is proud to announce that Brian Watson, the company's Founder and President, will be a featured presenter at SMTA International. The event is scheduled to take place on Tuesday, October 10.
09/27/2023 | IFR
The new World Robotics report recorded 553,052 industrial robot installations in factories around the world – a growth rate of 5% in 2022, year-on-year.
09/26/2023 | Miles Moreau, KIC
The U.S. Chips Act Propels Collaboration Between Semiconductor Manufacturers and Equipment Suppliers In today's rapidly evolving world, the semiconductor industry stands as a driving force across economies and industries, propelling progress through technological advancements. The U.S. Chips Act emerges as a game-changing legislation aimed at redefining America's semiconductor manufacturing prowess. The Act sets forth a clear mission: bolster domestic chip production, reinforce national security, and stimulate economic growth.
09/26/2023 | QinetiQ
KBR and QinetiQ signed a teaming agreement to work collaboratively to deliver test and evaluation services for the Australian Defence Force.
09/26/2023 | IPC
Join fellow EMS leaders in the region on Oct 5, 2023 at 4:30 - 8:00 p.m. EDT to share industry pain points and solutions.