Books

Featured Books

pcb007 Magazine

Latest Issues

Current Issue

The Registration Sweet Spot

Registration is underrated and underappreciated. The key is to ensure proper registration from layer to layer across the entire printed circuit board. It's a holistic process requiring anticipation, prediction, precise attention at each step, and detailed data tracking and monitoring.

High-reliability Fabrication

In this month's issue, our expert contributors discuss the latest in technologies, trends, complexities and resources regarding high-reliability fabrication.

Finding Ultra

New demands on PCB fabrication, namely advanced packaging, ultra high density interconnect (UHDI), and new specialty materials, are converging, changing the landscape of our business. Is it time to start paying close attention to this convergence?

Columns

Latest Columns

||| MENU
Industry Leaders Speak Out: Read the Latest Updates Here
March 25, 2020 | I-Connect007 Editorial Team
Estimated reading time: Less than a minute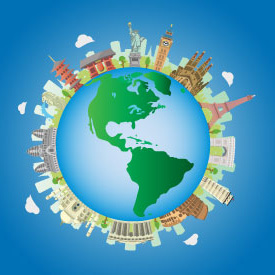 I-Connect007 continues to receive and post company updates on the COVID-19 outbreak. That's why I-Connect007 has launched Industry Leaders Speak Out, a bulletin board of sorts that allows PCB industry owners and managers to explain their current status for conducting business while handling the COVID-19 outbreak.
On this industry forum page, we encourage you to share your company updates and keep up to speed on your partners, suppliers and colleagues. Check back frequently to see how your industry partners are operating during these challenging times. And if you'd like to share an update about your company's current operations, you can submit a message as well. Just click on the link at the bottom of the page.
We'll get through this together, and this industry will be better than ever before.
The current list includes company statements from APCT, Blackfox, Burkle North America, EMA Design Automation,Freedom CAD, ICM Controls, Koh Young Technology, LPKF Laser & Electronics, Mirtec, NCAB Group, Polar, Printed Circuits, Taiyo America, Ucamco, Ventec International and others. Read them all at Industry Leaders Speak Out and check back as we will be adding to this page in the coming weeks.
---
Suggested Items
12/01/2023 | Silicon Mountain
Silicon Mountain, a leading electronic manufacturing company, is pleased to announce its participation in the 3rd Annual Idaho Manufacturing Industry Trade Show & Conference, hosted by the Idaho Manufacturing Alliance.
12/01/2023 | IPC
The Wiring Harness Manufacturer's Association (WHMA) is accepting nominations for three recognition awards — Hall of Builders, Hall of Fame and Volunteer Excellence.
12/01/2023 | SEMI
Aiming to reduce global semiconductor ecosystem carbon emissions, SEMI and the Semiconductor Climate Consortium (SCC) have created the Energy Collaborative (EC) to understand and clear roadblocks to the installation of low-carbon energy sources in the Asia-Pacific region.
12/01/2023 | Mycronic AB
Mycronic AB has received an order for an SLX mask writer from an existing customer in Asia. The order value is in the range of USD 5-7 million. Delivery of the system is planned for the second quarter of 2024.
11/29/2023 | HyRel
HyRel Technologies, a global provider of quick turn semiconductor modification solutions, is pleased to announce a strategic partnership with EQC Southeast as its manufacturers' representative.