Books

Featured Books

smt007 Magazine

Latest Issues

Current Issue

Chips Don't Float

In Europe and the U.S., legislation is under way to revitalize PCB fabrication and packaging. What is the status of this work, and how specifically does this change the industry landscape for EMS companies? What will help keep us afloat?

Flying High With Digital Twin

The opportunity to use manufacturing simulation as a test bed for job planning and process optimization brings continuous improvement into the modern age. This may be an all-or-nothing type of project, but it's worth the investment.

Artificial Intelligence

In this issue, we (and AI) explored how and when artificial intelligence plays a role in manufacturing today. Whether on the factory floor, or in the front office, AI applications are emerging and changing how we approach planning, processes and problem solving.

Columns

Latest Columns

||| MENU
Process Ionic Contamination Test (PICT) Standard Roundtable With Industry Experts
April 22, 2020 | I-Connect007
Estimated reading time: 4 minutes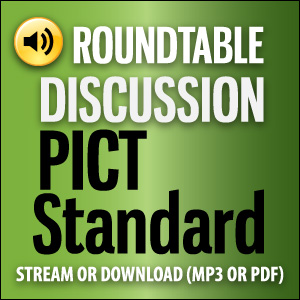 With standards committees set to release the first of four new test standards, industry experts discussed the process ionic contamination test (PICT) standard, which was recently approved by the IEC for publication. Roundtable participants included Teresa Rowe, senior director of assembly and standards technology at IPC, Graham Naisbitt, chairman and CEO of Gen3, Jason Keeping, corporate process development at Celestica, and Doug Pauls, principal materials and process engineer at Collins Aerospace. Listen to this in-depth roundtable today or download the mp3 to listen to it later.
Experts' Biographies:
Teresa Rowe, IPC's Sr. Director of Assembly & Standards Technology, has over 25 years working for a defense contractor with responsibilities in quality engineering, training, and auditing functions in the production, maintenance and servicing environments. A liaison with the electronics industry in the development of IPC soldering and acceptance standards, she is also a Certified IPC Trainer (CIT) for soldering, electrical acceptance, cable and harness requirements, and rework and repair.
Graham K. Naisbitt began his career in 1969 at Socaltra, a French industrial engineering consortium. Later, he worked with French heavy-engineering giant Fives Group, and between 1979 and 1985, he served at Babcock International, a subsidiary of Claudius Peters in Germany. In 1979, the Naisbitt family created Concoat Ltd., to which Graham returned in 1985, making the logical step change from heavy engineering into the electronics industry as the U.K. distributor of HumiSeal. From 1979 to 2005, Concoat grew to become the manufacturing licensees of HumiSeal conformal coatings whilst also creating many of its own coating formulations. Concoat began to develop conformal coating application equipment that extended to both in-line dip and spray coating systems in 1982. By 2002, Concoat acquired Multicore Solders SPCID (Soldering Process Instrumentation Division) from Henkel KGaA, thus expanding its equipment manufacturing division. Following the sale of Concoat to HumiSeal, Gen3 Systems was created in 2005. Both of Graham's sons have since joined the business as the third generation of the family.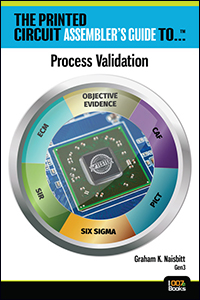 With over 40 years in the electronics industry, Graham is a specialist in conformal coating, cleaning, SIR and CAF testing, electrochemical reliability issues, solderability, and process control matters; has authored over 100 technical papers; and given presentations around the world. He is also the current vice-chair of IPC 5-30 Cleaning and Coating Committee that embraces 15 test standard groups and a maintenance leader with IEC TC91 for SIR, CAF, ionic contamination testing, and solderability. Graham is chairman and CEO of Gen3 Systems, which continues to be a successful, family-controlled business. Graham has authored the book, The Printed Circuit Assembler's Guide to... Process Verification, which is available at the I-007eBooks site as a free download.
Jason Keeping is the Global Process Subject Matter Expert for Ruggedized Electronics within the Global Technology and Operations team at Celestica. He holds a B.A.Sc in Electrical Engineering from the University of Ryerson, is a Six Sigma/Lean Professional and a licensed professional engineer. Jason has focused his career on assessing the manufacturability and capabilities of conformal coating, potting, underfill chemistries & their interactions, dispensing technologies/processes and on assembly-level cleaning for the past fifteen years. Jason is the recipient of several awards, including the 2016 SMTA Excellence in International Leadership Award, the Shingo prize for Celestica's site in Monterrey, Mexico in 2007, and has contributed to Celestica's Frost & Sullivan awards in 2005, 2009, 2012 and 2013. Jason is the co-chair of the IPC-HDBK-830 handbook; author for conformal coating chapter of the Printed Circuits Handbook and was featured in the cover of Circuits Assembly in May 2008 and is currently the chair of the 5-30 Cleaning and Coating Committee within IPC. Most recently, Jason presented with Dave Hillman of Collins Aerospace; an industry wide baseline study, on conformal coating, supporting a J-STD-001 initiative with data and support of industry leading organizations. Jason has worked alongside Steph Mescheter of BAE Systems as a principle investigator on two of Celestica's joint U.S. DoD Strategic Environmental Research and Development Project (SERDP) examining corrosion induced whisker growth.
Doug Pauls holds a B.A. in Chemistry and Physics from Carthage College, Kenosha, Wisconsin, and a B.S. in Electrical Engineering from the University of Wisconsin, Madison. He worked 9 years for the Navy, 8 years as Technical Director of Contamination Studies Labs, and 20 years at Rockwell Collins (now Collins Aerospace), in the Advanced Operations Engineering group, where he is a principal materials and process engineer. Doug was awarded the Rockwell Collins Arthur A. Collins Award in 2004. Doug is a long time IPC chairman and was awarded the IPC's Hall of Fame Award in 2017. Doug is most notably known for his expertise in surface insulation resistance testing, cleaning and cleanliness assessment, conformal coatings, and how to qualify manufacturing processes. He has been a U.S. representative to ISO and IEC working groups on SIR, electromigration, and cleanliness reliability standards. He has participated in numerous national and international consortia on electronics manufacturing materials and processes. Doug has three adult children and has been happily married for 34 years and hopes the marriage survives the work-from-home provisions of the pandemic.
Related content:
---
Suggested Items
09/27/2023 | Nihon Superior Co. Ltd.
Nihon Superior Co. Ltd. is pleased to announce that Keith Sweatman, the company's Senior Technical Advisor, will deliver a presentation titled "A Path to Ductile Low-Temperature Solders for Mass Production of Electronic Assemblies" at the upcoming SMTA International conference and exposition.
09/27/2023 | Hentec Industries/RPS Automation
Hentec Industries/RPS Automation, a leading manufacturer of selective soldering, lead tinning and solderability test equipment, is pleased to announce that Kyocera International has finalized the purchase of a Hentec/RPS Odyssey 1325 robotic hot solder dip component lead tinning machine. 
09/26/2023 | Conecsus Metals México
Conecsus Metals México, an innovative environmental technology and recycling company, will exhibit at the SMTA Foro Tecnico & Expo, Guadalajara, Jalisco, México, on Wednesday, October 25, 2023, beginning at 11:00 a.m.
09/21/2023 | Thermaltronics USA, Inc.
Thermaltronics USA, Inc., a globally acclaimed manufacturer of Precision Soldering Robots and innovative Curie point soldering systems, is excited to announce its participation in the highly anticipated SMTA Guadalajara Expo & Tech Forum, scheduled to take place from October 25-26, 2023.
09/20/2023 | ULT AG
At this year's productronica, the world's leading trade show for electronics manufacturing, ULT will present a brand new extraction solution for solder fumes and vapor.